The "2023 National Bible Reading," a week-long initiative of The Church of Pentecost Men's Ministry (PEMEM), in collaboration with the Ghana Bible Society and Local Council of Churches, was officially launched on Sunday, January 29, 2023, at the Sophia McKeown Temple (SMT), near the Church's General Headquarters, La, in Accra.
The event, was chaired by the International Missions Director (IMD), Apostle Emmanuel Agyemang Bekoe. He was assisted by the PEMEM Director, Apostle Vincent Anane Denteh, who doubles as an Executive Council Member of the Church.
This year's "Bible Reading Week" is under the theme, "God's Unchanging Word, Hope for all," with Isaiah 40:8 and 1 Peter 1:24-25 as key scriptures.
The National Bible Reading exercise is scheduled to take place at the studios of Pent TV from Monday (February 7) to Friday (February 10).
Delivering the welcome address at the event, Apostle Vincent Anane Denteh explained that the rationale behind the Bible Reading Marathon is to encourage the public reading of scriptures, stressing that everything about our lives revolves around the Word of God. which is completely reliable and accurate.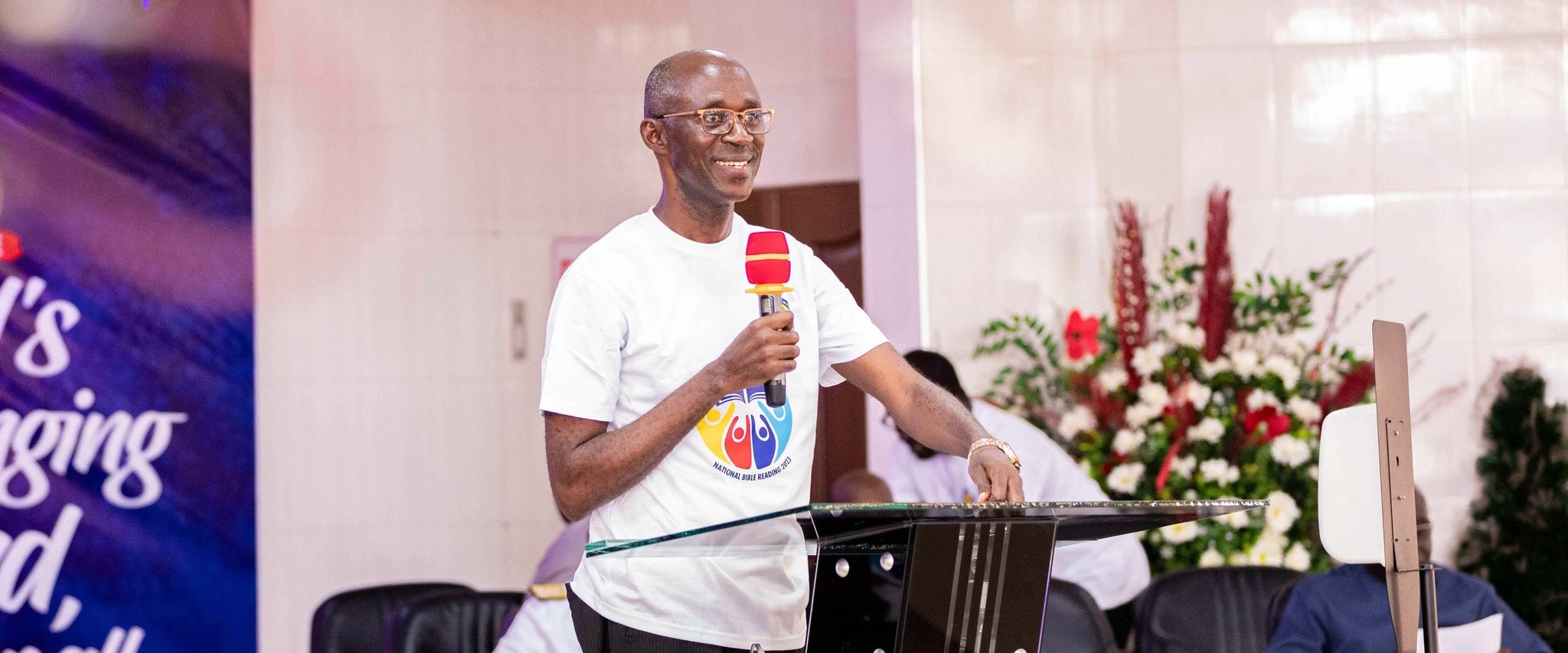 The PEMEM Director noted that the increasing spate of social and spiritual challenges in the world seem to scare godly people and cause them to doubt whether there is a place for Kingdom values and principles in the emerging world.
He, however, assured that "there is hope for us because God's Word is infallible, unchanging, and faithful for anyone who depends on Him."
"The Bible does not need to be recast, modernized or amended to compromise its standards in the face of societal challenges. God's Word, rather needs to be understood, believed and practised in all spheres of our lives," he added.
Apostle Anane Denteh is optimistic that as the Bible is read aloud in public, it would inspire the reading of God's Word in homes and society, urging, "It is our earnest desire to expose our community to the powerful words of the Creator with an open heart of understanding."
He commended the Heads of churches and the Chairman of the Bible Society of Ghana, Rt. Rev. Dr. Daniel Sylvanus Torto, for the support towards the programme and called on Church leaders to intentionally promote both public and private reading of the Bible among their members.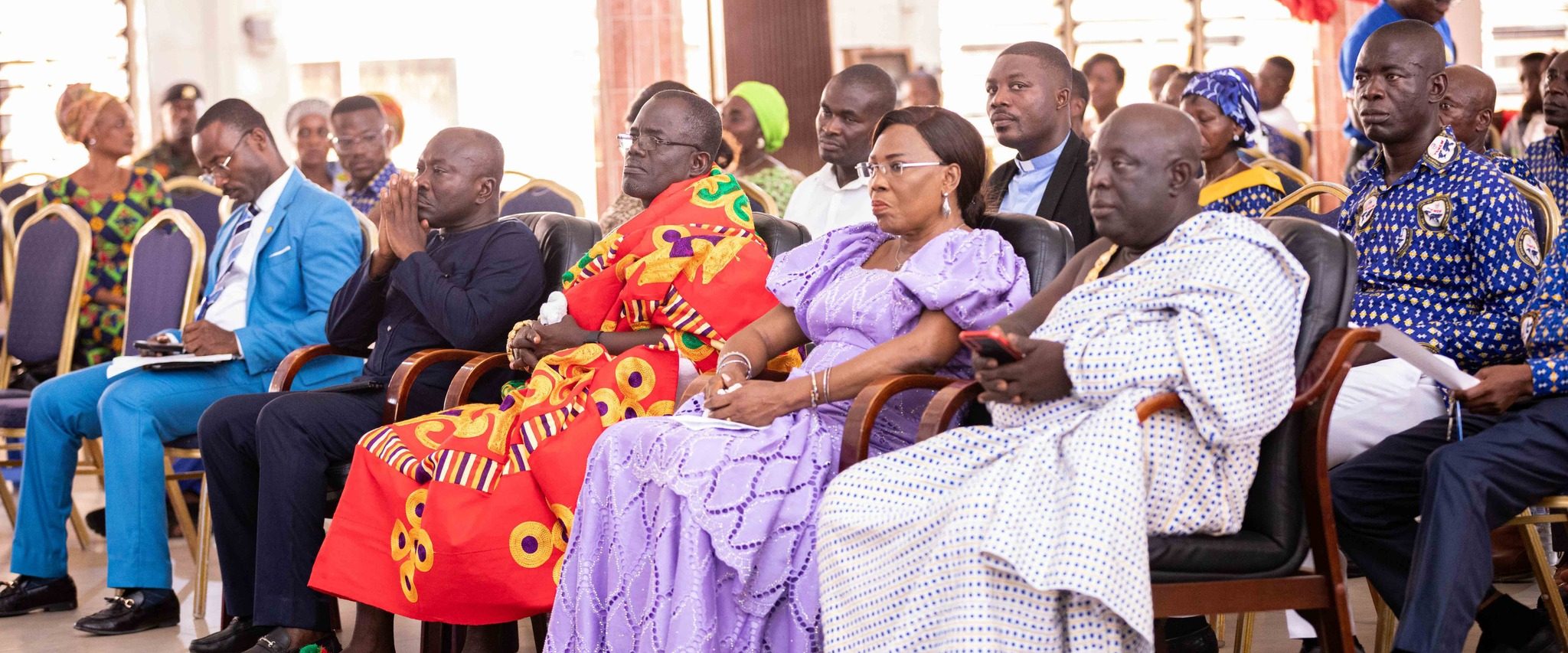 In a keynote address, the incoming General Secretary of Ghana Bible Society, Very Rev. Dr. Kwasi Addo Jnr, expressed that it is always a delight when people gather to read the scriptures, saying, "with the word of God dwelling in our hearts, we are guided."
He said that in a world where everything appears uncertain and systems are crumpling, the Word of God is the only unchanging thing that can be relied on.
"Contemporary Christians are hooked on to the English versions of the Bible, and survey shows that many lack reading in the mother language. We want to encourage reading the Bible in our mother tongue," he stated.
He further noted that reading the Bible in the native languages brings out the cultural interpretation that would help to make reading better and take away the strangeness in culture to bear. He, therefore, encouraged Christians to make Bible reading a habit and not only an annual event.
"Indeed, we go to church, carry the Bible, but the light of the Word appears not to guide us as a people. We are still dominated by corruption, deceit and lies. As a people of the Word, let's allow the light of God's Word to guide us as a country and transform our lives as a people," he appealed to the Christian community.
Among those who read the scriptures were, Nii Afotey Anokwafo II (Antweregono Mantse, Teshie), Eld. Nana Ampim (Chief of Ekumfi Eyisem & Twafohene of Ekumfi), Nana Adjoah Tanah II (Bogoso Queen mother), Vice Admiral Seth Amoama (Chief of Defence Staff), Hon. Moses Anim (MP Trobu Constituency & Deputy Minister for Fisheries), Hon. Elizabeth Sackey (Accra Mayor); and Dr. Francis Omane-Addo (Representative for Director of Prisons).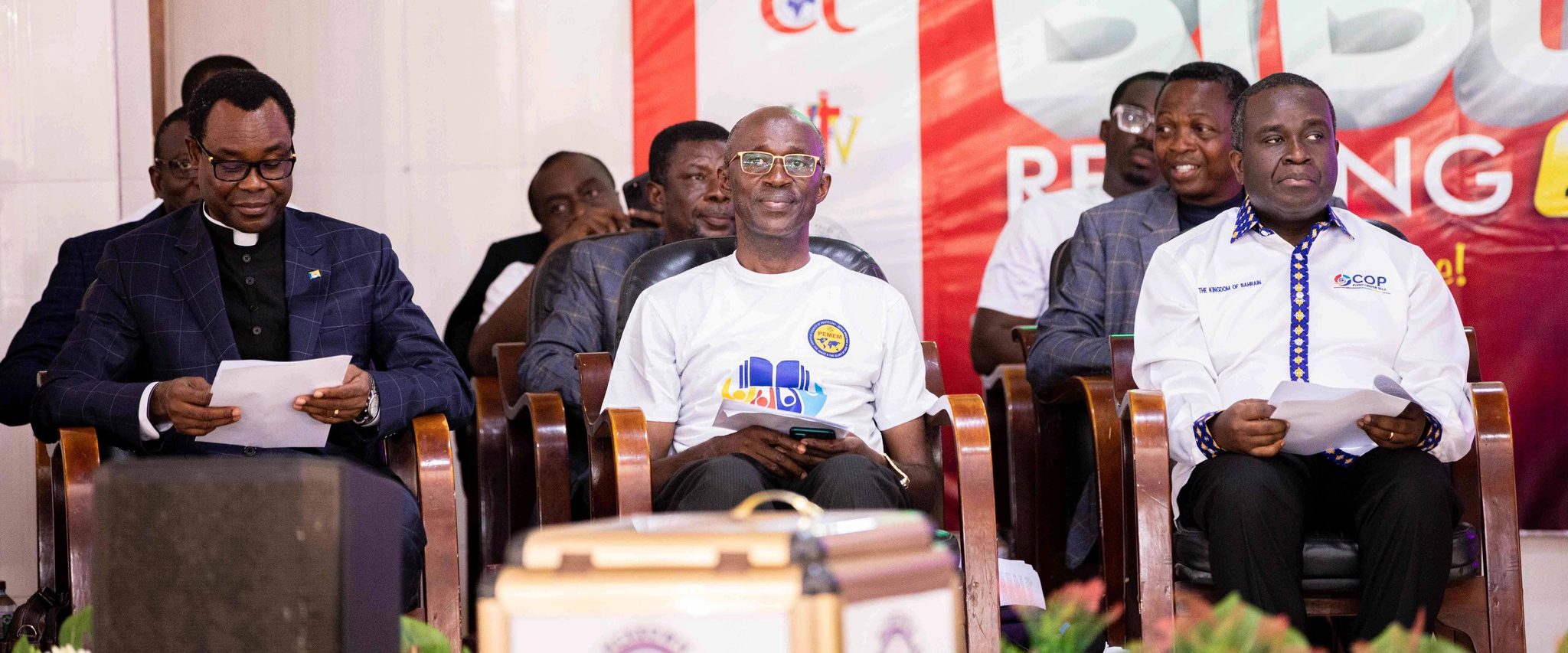 Others were Prof. Samuel Boakye Dampare (Director General, Ghana Atomic Energy Commission); Rev. DOII I. K. Erzoah Amihere (Rep. for Chief Fire Officer of Ghana National Fire Service); Rev. Andrew Jackson T. Odjawo (Presbyterian Church of Ghana; Director for Ecumerical and social Relations); Rev. ADO II Samuel Mireku Addo (Chaplain, National Headquarters, GNFS); Rev. Derek E. Koomson (The General Director Scripture Union).
Also in attendance were Apostle Dr. Dieudonne Komla Nuekpe (La Area Head); Apostle Col. Benjamin Kumi-Woode (Chaplain, Ghana Armed Forces & Resident Minister, Burma Camp Worship Centre); Elder Dr. Nana K. Gyasi (CEO Nana K. Gyasi Company Limited); Elder Dr. Nana Amo Tobin (CEO. Tobinco Group of Companies & Chief of Apinto Traditional Area), Elder Dr. Ebenezer Asamoah Nyarko (Deputy Director, PEMEM), and PEMEM National Executive Committee Members.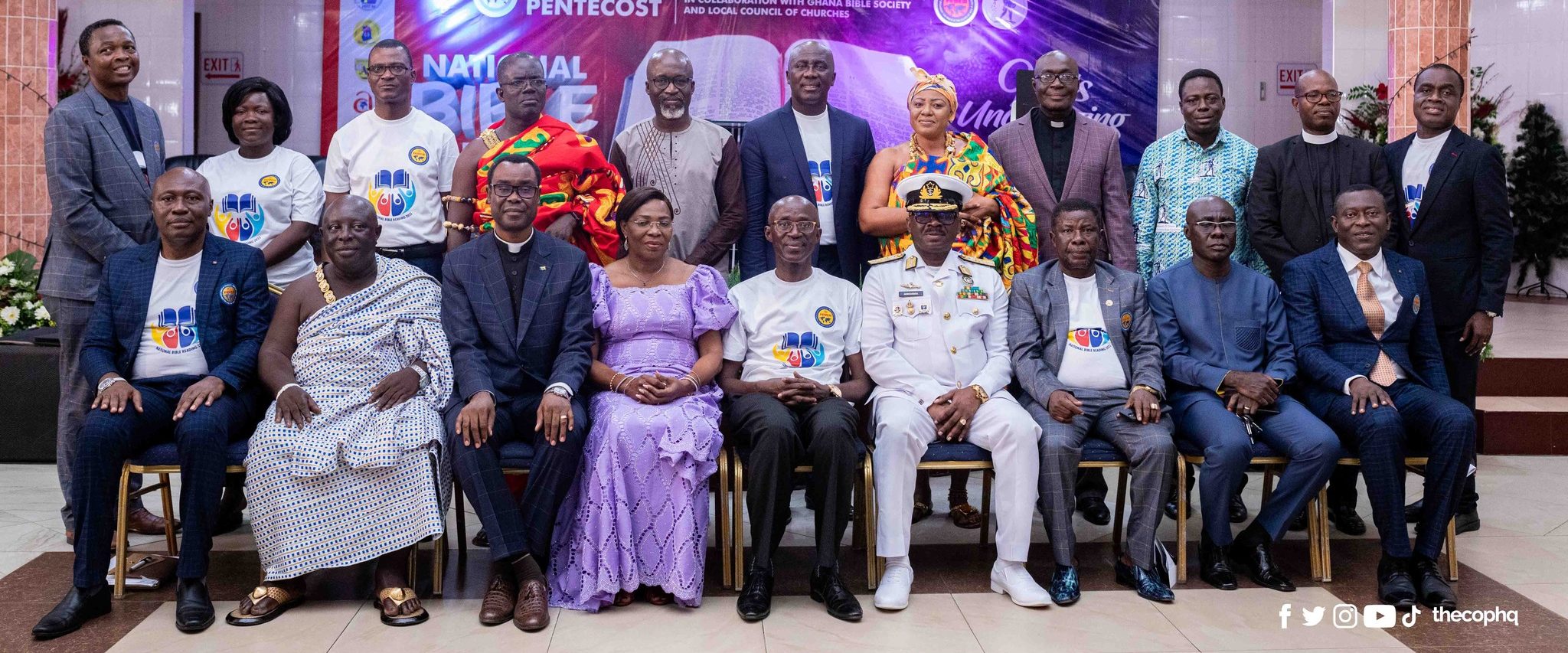 The "Bible Reading Marathon" initiative was initiated six years ago during the tenure of Apostle Emmanuel Ankra Badu (now Tema Area Head) as PEMEM Director. To commemorate this significant milestone, some churches with television broadcast channels have also offered to join Pent TV in transmitting the programme live to the church and general public.
PENTECOST NEWS.