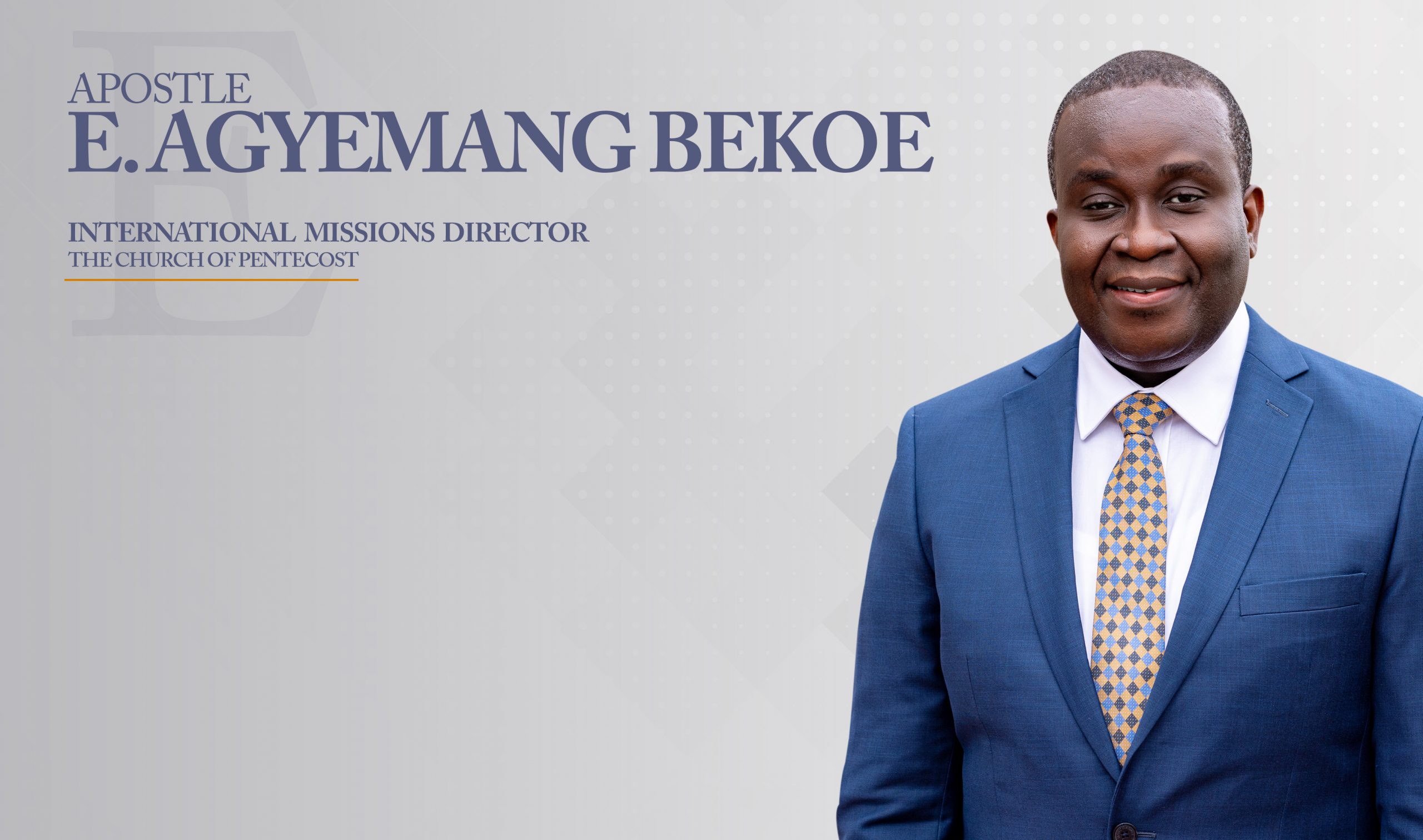 Apostle Emmanuel Agyemang Bekoe is the International Missions Director (IMD) of The Church of Pentecost who is responsible for the Church's external missions work.
Apostle Agyemang Bekoe holds an MSc. (Analytical Chemistry) and a BSc. (Chemistry) degrees from the Kwame Nkrumah University Of Science And Technology, Kumasi. Additionally, he also holds an MA (THEOLOGY) degree from Akrofi-Christaller Institute, a Certificate in Theology from the Pentecost University, and a Certificate in Basics in Biblical Greek from Zondervan.
Prior to his calling into the ministry in 2006, he worked as a Chemistry Tutor at Kumasi Academy and also used to be an Assistant Examiner in Chemistry for the West Africa Examinations Council (WAEC).
He hails from Asiakwa in the Eastern Region of Ghana. His ministry took him to Breman Brakwa and Winneba as District Overseer and Pastor respectively from 2007 to 2010 and 2010 to 2012. He was then called as a missionary to Uganda where he spent seven years from 2012 to 2019.
He served as the Regional Coordinating Committee (RCC) Coordinator for East Africa from 2017 to 2019.
He was appointed as the Area Head for Haatso in the Greater Accra region in 2019, a position he held until his election as the IMD in 2021. He is married to Deborah Agyemang Bekoe and they are blessed with four children.