Pastor Samuel Amankwah Kyei, the Dodo Amanfrom District Minister of The Church of Pentecost, and Elder William Attam, the District Finance Chairman, experienced a miraculous escape from a potentially fatal situation on Tuesday, May 9, 2023.
The incident occurred around 6:30 pm when they were travelling back to Dodo Amanfrom in the district's Mazda CX-7 vehicle after submitting their tithe proceeds at the Nkwanta Area Office in Nkwanta.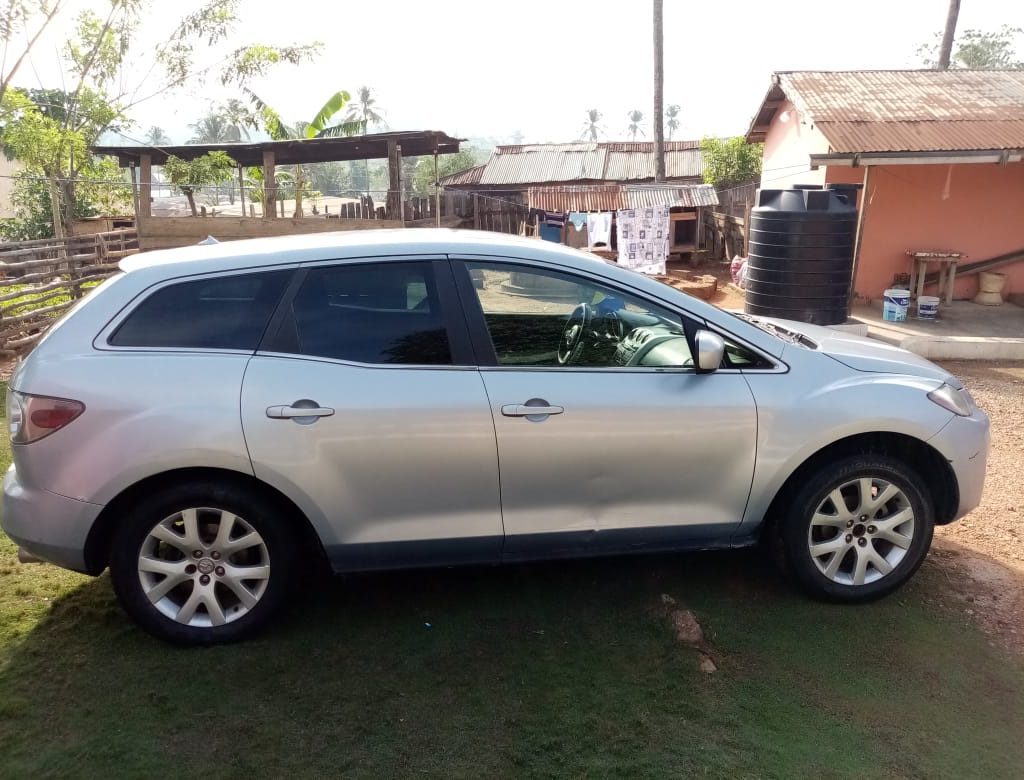 During their journey, the vehicle suddenly caught fire after approximately an hour of travel, just a few minutes away from Dodo Amanfrom. Sensing a strong smell inside the vehicle, they decided to stop and assess the situation.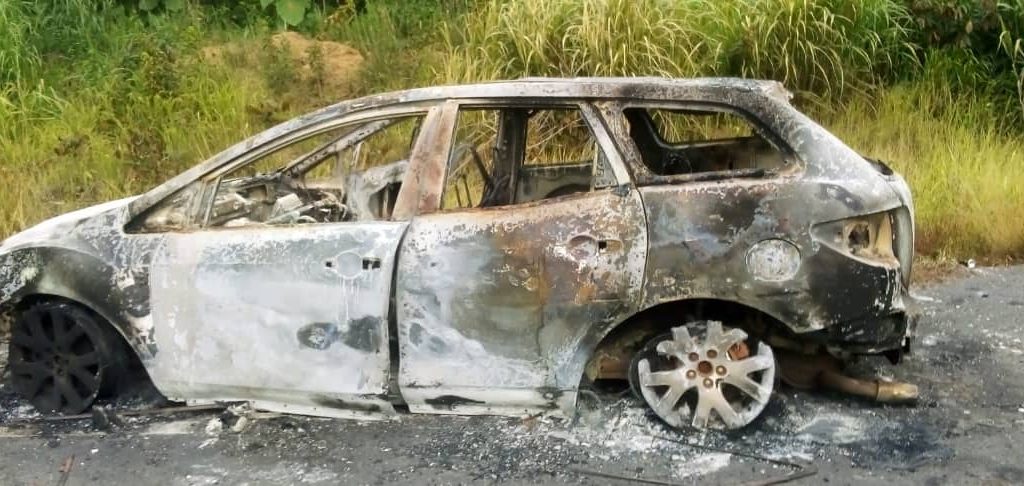 To their astonishment, they discovered that the underside of the vehicle was engulfed in flames and that they had been unknowingly sitting on fire for some time. Their attempts to extinguish the fire using a fire extinguisher proved futile as the flames rapidly intensified.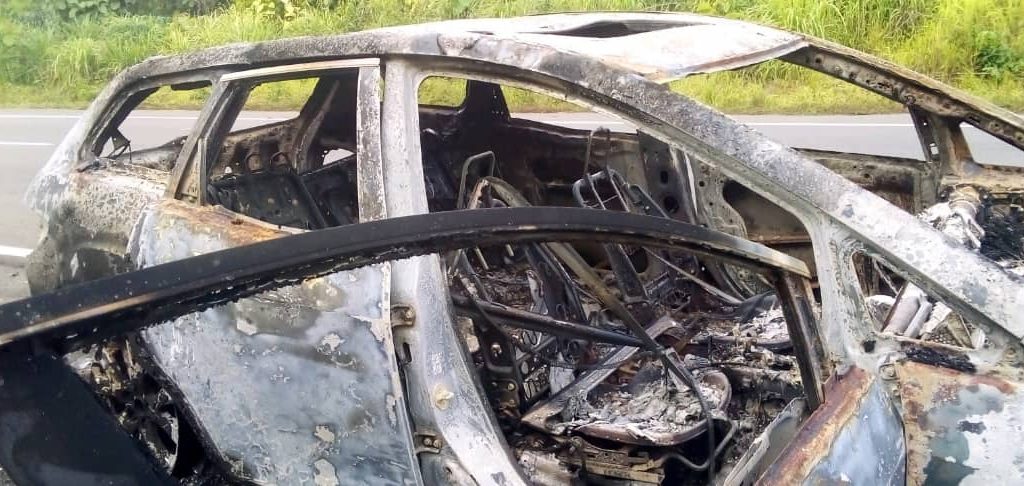 With bravery, Pastor Kyei and Elder Attam managed to salvage some of their belongings from the vehicle before it was completely consumed by the fire.
Despite their efforts to seek assistance from passing cars, they were unable to flag down help. The exact cause of the fire remains unknown at this time.
By the grace of God, both occupants escaped the ordeal unharmed.
To God be the glory.
Report by Nkwanta Area Media Team.