Elder Kwame Bediako and his family of Grace Assembly in Ablekuma Agape District in Anyaa Ablekuma Area of The Church of Pentecost have donated his personal vehicle to the Sindaa District in the Sawla Area to support the internal missions work of the church.
The Anyaa Ablekuma Area Head, Apostle William Ohemeng-Kwakye, on behalf of Elder Bediako and his family, presented the vehicle, KIA Rio saloon with registration number GR 1834-11, to the International Missions Director (IMD) of The Church of Pentecost, Apostle Emmanuel Agyemang Bekoe, at the Headquarters in La, Accra on Wednesday, April 6, 2022, for onward presentation to the beneficiary district.
Receiving the documents and keys to the vehicle on behalf of the Chairman of the church, Apostle Eric Nyamekye, the IMD, Apostle Agyemang Bekoe, who was highly elated by the gesture of the elder and his family, thanked them and asked God's blessings upon them.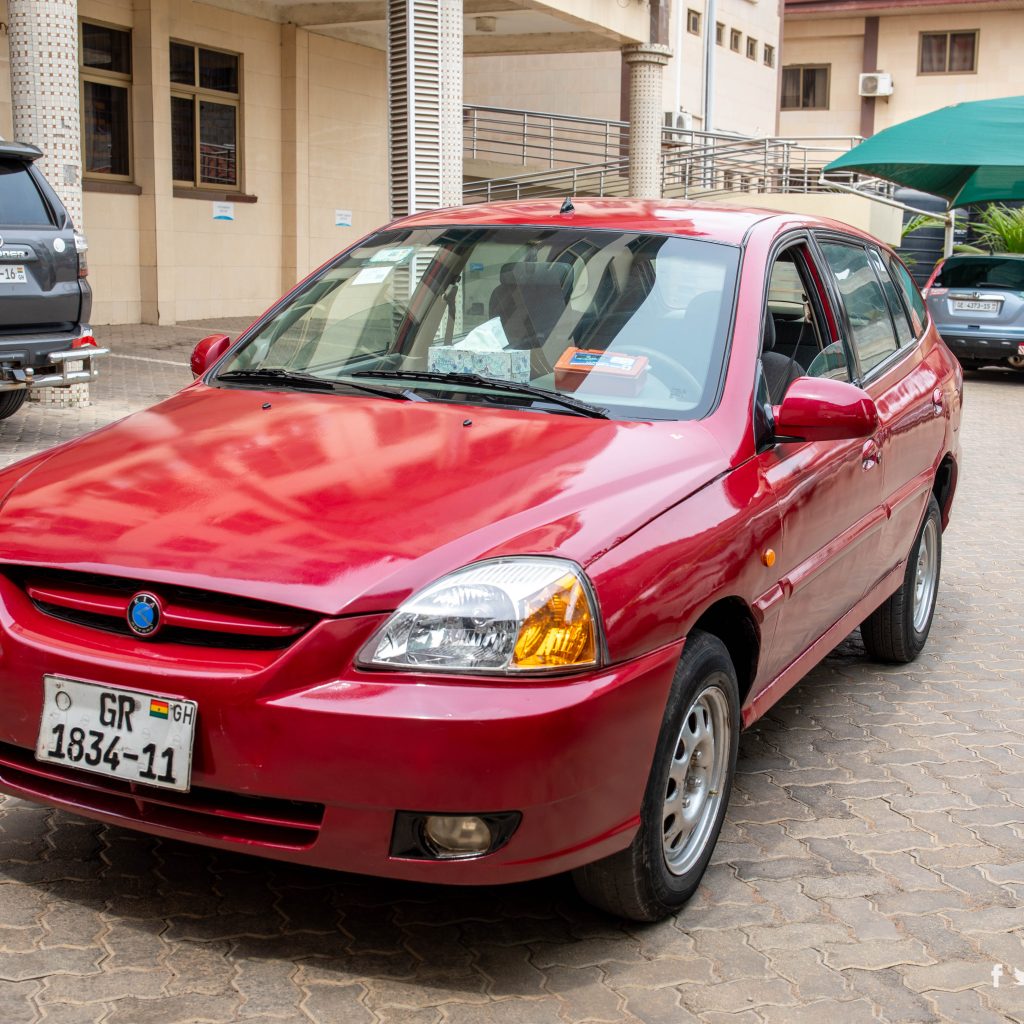 The IMD was happy that God has prepared such selfless people in the church who continue to support the missions enterprise of the church.
He asked the beneficiary district to take good care of the vehicle to ensure that the purpose of donating it is realised.
In an interview with PENTECOST NEWS, Elder Kwame Bediako said that God laid it upon his heart to do something extraordinary to support missions work. He said he and his wife prayed over it and it dawned on them to donate his personal car to support the kingdom business.
According to him, he felt fulfilled after obeying the voice of God by giving out the vehicle.
Expressing his profound appreciation to Elder Kwame Bediako, the Sindaa District Minister, Overseer Ebenezer Yeboah, who was short for words, described the gesture as "surprising."
He blessed Elder Bediako and his family for coming to the aid of the district.
Also present at the short presentation ceremony were Pastor Seth Osei Ohene-Benchie (Ablekuma Area Missions Committee Chairman), Pastor Frank Awuah Fordjour (Ablekuma Agape District Minister), and Mrs. Victoria Kumi-Woode (Administrative Manager at the International Missions Office), among others.
PENTECOST NEWS.