Stephen Ofori Amo, a member of the Pentecost International Worship Centre, Odorkor (PIWC-Odorkor), has won the prestigious "Capture the Change" photography contest organised by the Embassy of the United States of America (USA) in Ghana.
The "Capture the Change" photo contest is an initiative aimed at giving young Ghanaians a platform to showcase the impacts of climate change on their communities.
The contest received over 100 submissions from both professional and amateur photographers and was screened to ensure compliance with the competition's rules. All photos had to have been taken in Ghana during 2023, depicting the effects of climate change and Ghanaians' innovative adaptation approaches.
The top 15 images were shortlisted by six judges, including celebrated Ghanaian photographer Yaw Pare. The judges weighed photographic quality, relevance of the photo to the theme, storytelling, and the submission's individual caption.
These images were posted on social media to assist the panel of judges in determining the top five images, from which they selected the ultimate winners.
Stephen Ofori Amo's winning photo depicts a young child surrounded by the stark impacts of climate change, venting the frustrations of a generation yet seemingly ready to take action.
The US Ambassador to Ghana, Her Excellency Virginia Palmer, who announced the winners ahead of Earth Day commemorations, expressed her delight at the quality of the submissions and the passion shown by the young Ghanaians for environmental issues.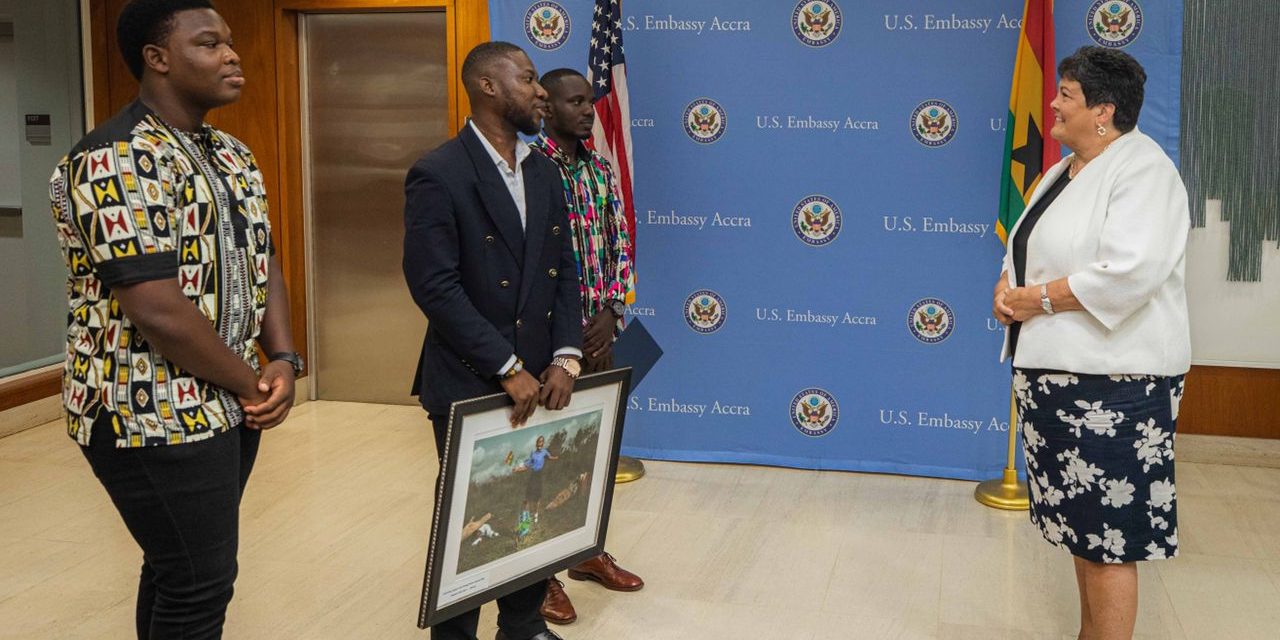 The "Capture the Change" photo contest was part of the US government's commitment to partnering with Ghana to tackle the climate crisis.
The initiative is a step towards raising awareness about the effects of climate change and the need for innovative adaptation approaches among young Ghanaians.
The winning photos and others from the contest can be viewed on the embassy's official website and social media platforms.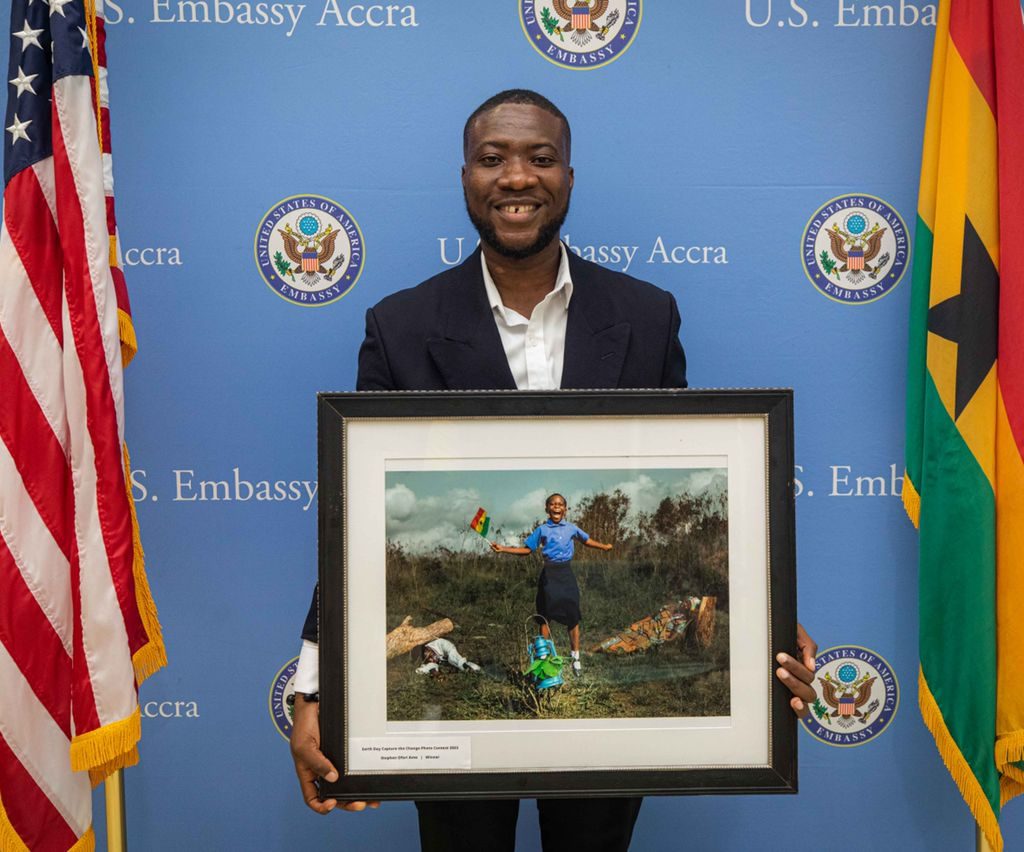 Ofori Amo is a conceptual/documentary photographer and an art director who portrays different perspectives in his visuals with compelling meaning.
It is also worth mentioning that Stephen was the first runner-up in the "Documentary of the Year" category of the AGORA global awards hosted in Spain last year.
Report by Emmanuel Atsu Djissenou