After twenty-one (21) years of serving in the active ministry in The Church of Pentecost, Pastor Andrew Cobbinah of Saltpond District finally retired on Sunday, October 25, 2020, at Saltpond in the Mankessim Area. It was a dream come through, a moment of joy and celebration for the Cobbinahs and the entire church.
The service was officiated by Apostle Mike Etrue (Kaneshie Area Head/Executive Council Member), assisted by Apostle James Nana Ofori (Mankessim Area Head).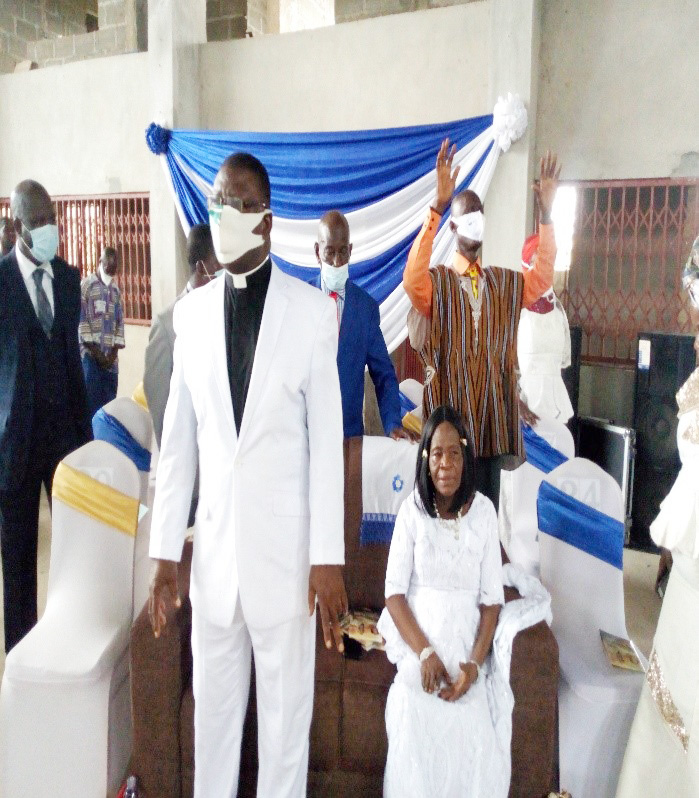 Called into the full-time ministry in 1999 in the Republic of Liberia, he served in six districts, namely Robert's Port (Liberia), Kyeamekrom, Atebubu, Dunkwa, Kasoa (Galilea), and Saltpond. While in Liberia, he served in various capacities such as National Executive Member (Co-opted), National Ministerial Committee Member, National Witness Leader, and Building Committee Chairman. In Ghana, he served as Missions Committee Chairman (Mampong Area), Estate Committee Chairman (Dunkwa Area), and Pensions Committee Chairman in Kasoa and Mankessim Areas respectively.
Preaching at the service on the theme, "Our Life, Just By Grace" with references from Ephesians 2:8, John 1:17, Romans 1:5 and 2 Corinthians 12: 7-10, Apostle Mike Etrue intimated that the life God has given is just by grace.
He defined grace as "the unmerited favour of the almighty God towards us which brings us salvation and enables us to live a life pleasing unto Him." Grace, he said, is a product of the finished work of Christ, which started from Gethsemane to Gabatha, through to Golgotha and finally to the 'Grave' from where He arose and ascended to heaven.
"We have survived all the challenges of life so far, not because of the availability of human, material, or financial resources, but by the unmerited grace of God, through His Son Jesus Christ," he stressed.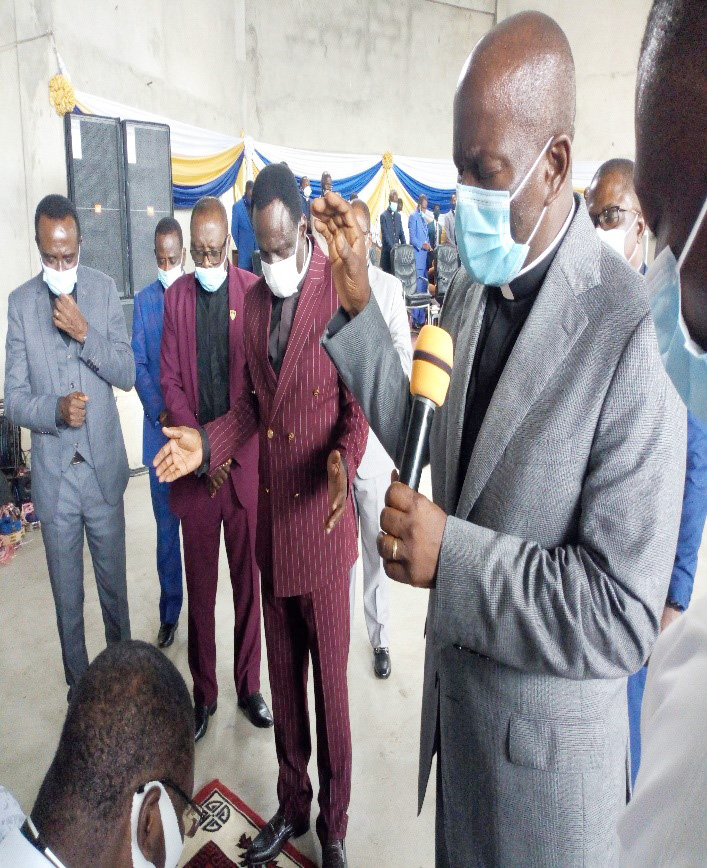 Apostle Mike Etrue finally stated without equivocation that, it is only the grace of God that can bring every believer to a glorious end.
Report by Pastor Stephen Arko Barnes.