The Mamponteng District of The Church of Pentecost in the New Tafo Area has organised a carols night service.
The event, which took place on Sunday, December 20, 2020, at the Central Auditorium, was to thank God for His protection throughout the year.
The programme, which was the district's maiden edition, was heavily patronized by the youth in the district and sister churches in the area. It was chaired by the District Minister, Pastor Jerry Kusi Acquah.
It helped to identify and unearth the talents of the youth through song ministrations, playing of the violin and saxophone, melodrama, Bible reading, and poetry recitals.
According to Pastor Acquah, "the event provided a platform for the members to thank God for their lives and to worship Him through diverse means. The occasion also provided the opportunity to unearth talents among the youth in the church."
He advised that the birth of Christ should not be a period of lavish living, but a period for reflection on the kindness of God that led Him to spare the world of condemnation through the sacrifice of His Son. "Let's spend the season with this mindset and try as much as possible to lead others to Christ," he pointed out.
He added: "2020 has been a year of adversity in Ghana and the world at large. However, God's grace has sustained us to this day. Many predicted our collective demise, but God has kept us alive and refuted their predictions, for which we are grateful and want to honour and praise His name."
He revealed the 2020 Christmas Convention theme for the New Tafo Area as "For unto us a Child is Born, Unto us, a Son is Given."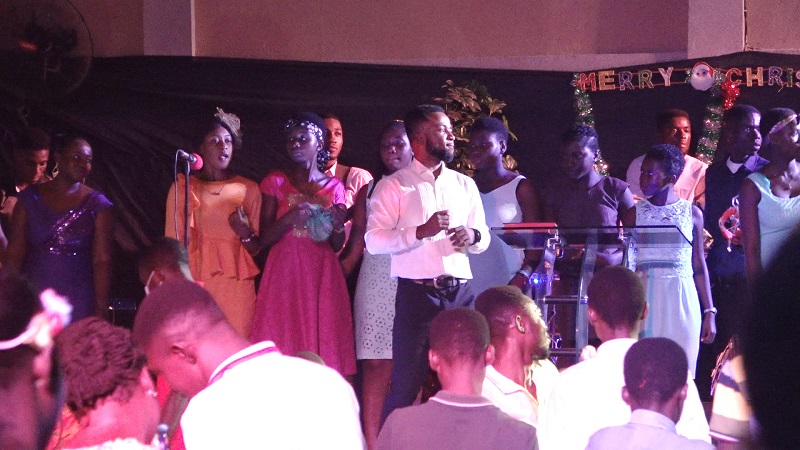 He stressed that "Jesus was born for us and whoever seeks him will have life. Let's not spend this season eating and drinking. However, we must ponder on the goodness of God. Let's celebrate this Christmas in peace and always have the interest of others also at heart."
One of the organisers of the programme, Samuel Anyan, stated: "Majority of the youth take joy outside the church which does not help to identify their position in Christ. Therefore, the church needed to play a role in helping them remember the reason for the season."
The members expressed great delight in the event and thanked the leadership of the church for organising the programme.
There were ministrations from the Seventh Day Adventist Church at Mamponteng and the Voice of Pentecost in the Kwadaso District.
Report by Owusu Dennis.