The Zabrama District in the Kintampo Area of The Church of Pentecost has organised a mass wedding for 19 couples. The event took place on Friday, October 9, 2020, at the Central Assembly auditorium.
Speaking at the occasion, the Kintampo Area Head, Apostle Gideon Obeng-Darko Debrah, admonished married couples to learn how to manage their differences no matter the challenges that confront them in their marriages.
He spoke on the topic, "Building a Glorious Church through Good Marriages," taking his main texts from Genesis 2:18-25, Matthew 19:3-10, and Ecclesiastics 4:9-12.
Apostle Debrah stressed that marriage was instituted by God and not man, hence the need to marry according to the principles of God and not by the culture and traditions. "If you are a Christian you need to choose the word of God over customs," he emphasized.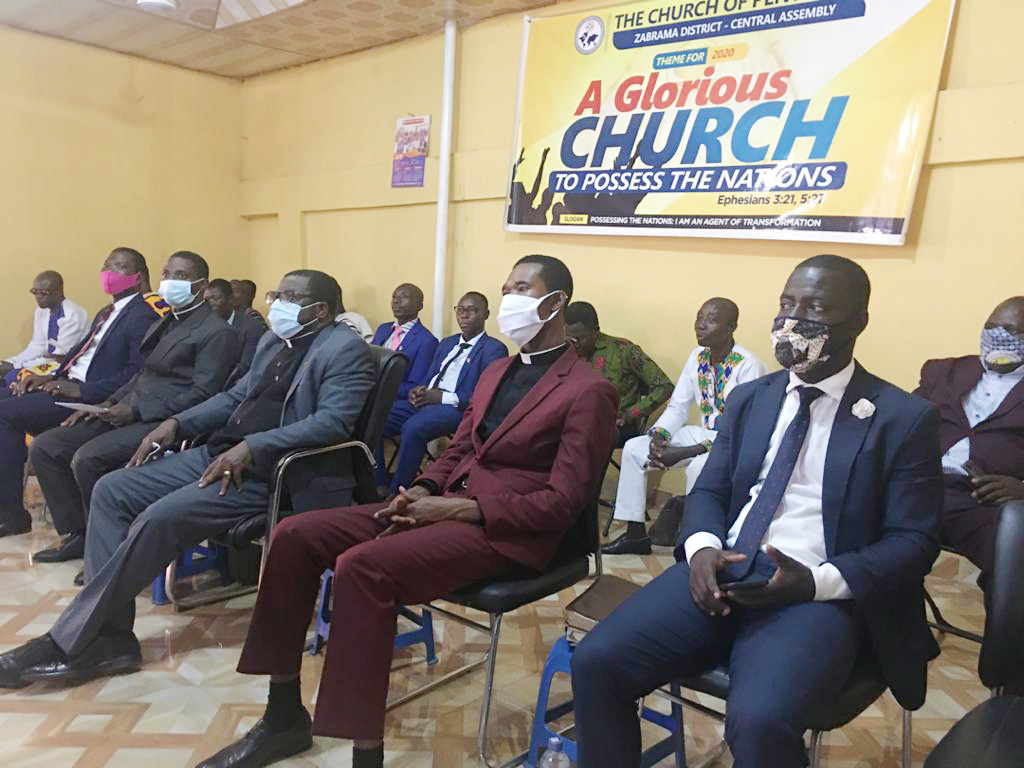 He added that everyone has his or her weaknesses and, therefore, spouses must make a conscious effort to love one another unconditionally. He advised wives to support their husbands, physically and spiritually. Husbands, on the other hand, must love their wives and take good care of them.
The Zabrama District Minister, Pastor Clement Ampako, explained that the district decided to organise the mass wedding to regularise the marriages of the members.
In attendance also were some chiefs of the Zabrama traditional council led by the Queen Mother, Nana Kwaagya. Also present were ministers in the Area.
Report by Overseer Prince Augustine Ababio.