The Ho Area of The Church of Pentecost has taken its turn in launching the 'Agent of Peace' campaign to implore Ghanaians to uphold peace in the upcoming elections.
The event, which took place on October 9, 2020, at the Central Auditorium of Ho Fiave, was chaired by the Area Head, Apostle Moses Kwame Ahiakor. The programme dubbed "Seek Peace and Pursue It" saw massive attendance by sister churches, civil society organisations, and Government institutions.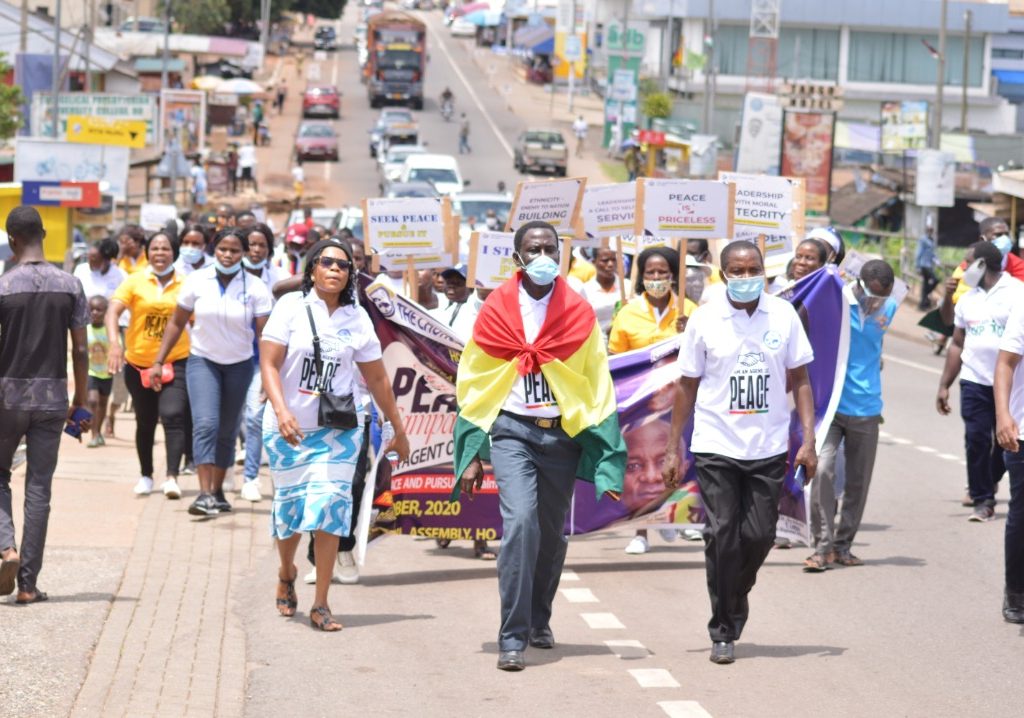 Speaking at the launch, Apostle Ahiakor called on Ghanaians to unite and seek peace now. "We have only one Ghana entrusted to our hands by the Almighty to keep. Should we become distrusted servants, chaos, disaster, and anarchy would become the order of the day," he said.
He advised politicians and their followers to always smoke the 'peace pipe' in their attempt to settle their differences to sustain the peace of the nation ahead of the elections.
Apostle Ahiakor advised the youth not to allow themselves to be used to foment troubles, but rather be the engine that propels peace.
He also entreated the media to reflect solemnly on their reportage and ensure that they are devoid of sensationalism, bias, and false information which tends to fuel violence.
Having watched a peace campaign documentary, the stakeholders took turns to pledge their support to maintain the peaceful atmosphere the nation was enjoying.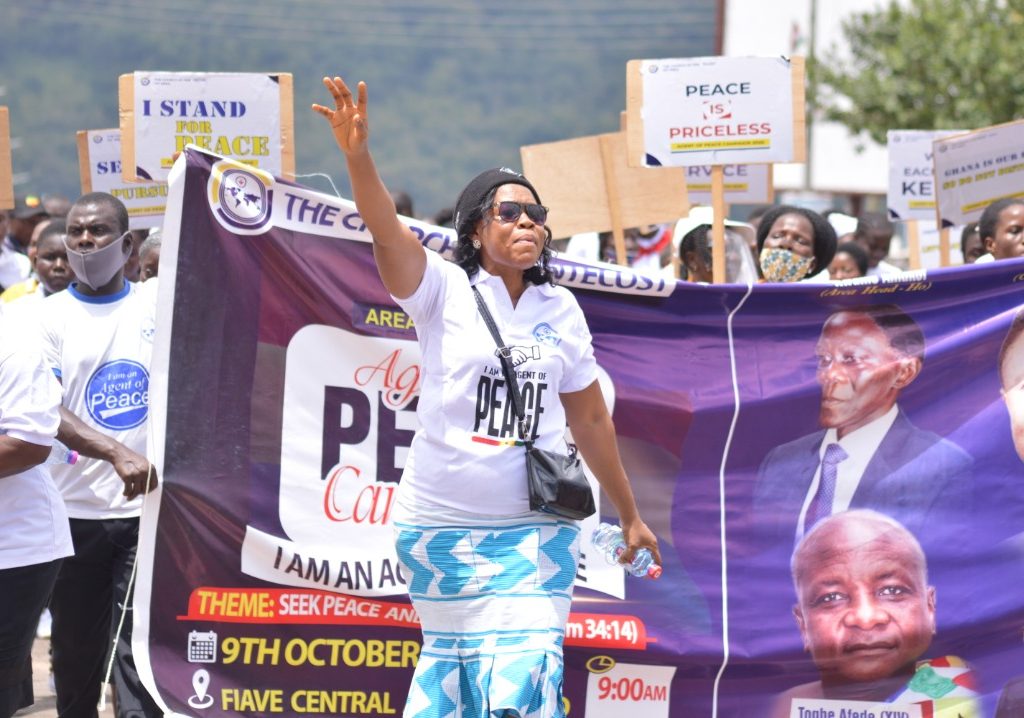 They commended The Church of Pentecost for championing the call for peace. State institutions such as the National Commission for Civic Education (NCCE), Ghana Prisons Service, and the Police Service itemized the diverse ways by which The Church of Pentecost has supported them in the discharge of their duties.
Speaking at the event, Hon. Prosper K. Pi-Bansah, the Ho Municipal Chief Executive, expressed his profound gratitude to the Church for spearheading the peace agenda and called on all political parties to put Ghana first in all deliberations. "We should be mindful of what we say, our actions, inactions, and other political innuendos which may derail us of our quest for peace," he said.
The Area Coordinator for the programme, Pastor Cephas Akakpo, called on Ghanaians to seek peace and pursue it diligently.
The Church led a route march through the streets of Ho to climax the programme.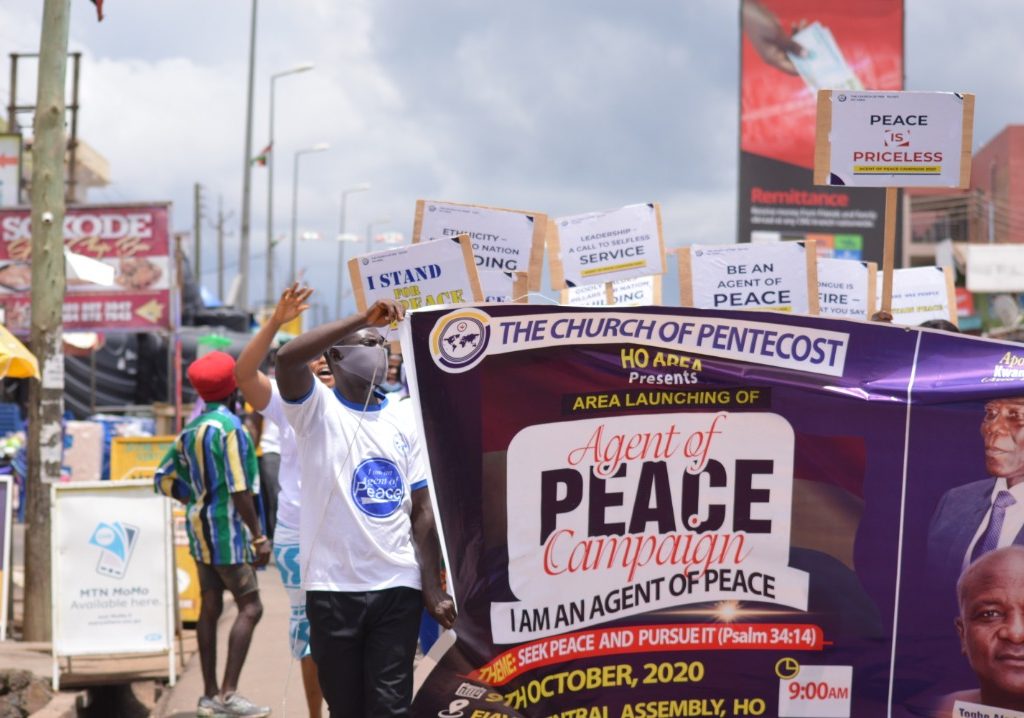 Also present were the Ho Area pastorate, the Chief Imam and his entourage, the media, Voice Ghana, Ghana Pentecostal and Charismatic Council sister churches, Ghana Revenue Authority, Lands Commission, among others.
Report by Overseer Felix Brakatu, Ho.