The Asamankese Area of The Church of Pentecost, in collaboration with the Asamankese Chapter of the Ghana Pentecostal and Charismatic Council (GPCC), on Wednesday, October 7, 2020, launched its 'Agent of Peace' campaign.
The colourful ceremony, which was under the theme, "Seek Peace and Pursue It" (Psalm 34:14), was chaired by the Asamankese Area Head of the Church, Apostle Isaac Ekow Eshun.
Speaking at the event, Apostle Ekow Eshun admonished the participants to always seek peace and pursue it. He implored Ghanaians to shun evil and always love doing good.
Referring to the scripture, he said that evil is widespread and that one can easily fall for it through evil company, evil words and works, if not vigilant.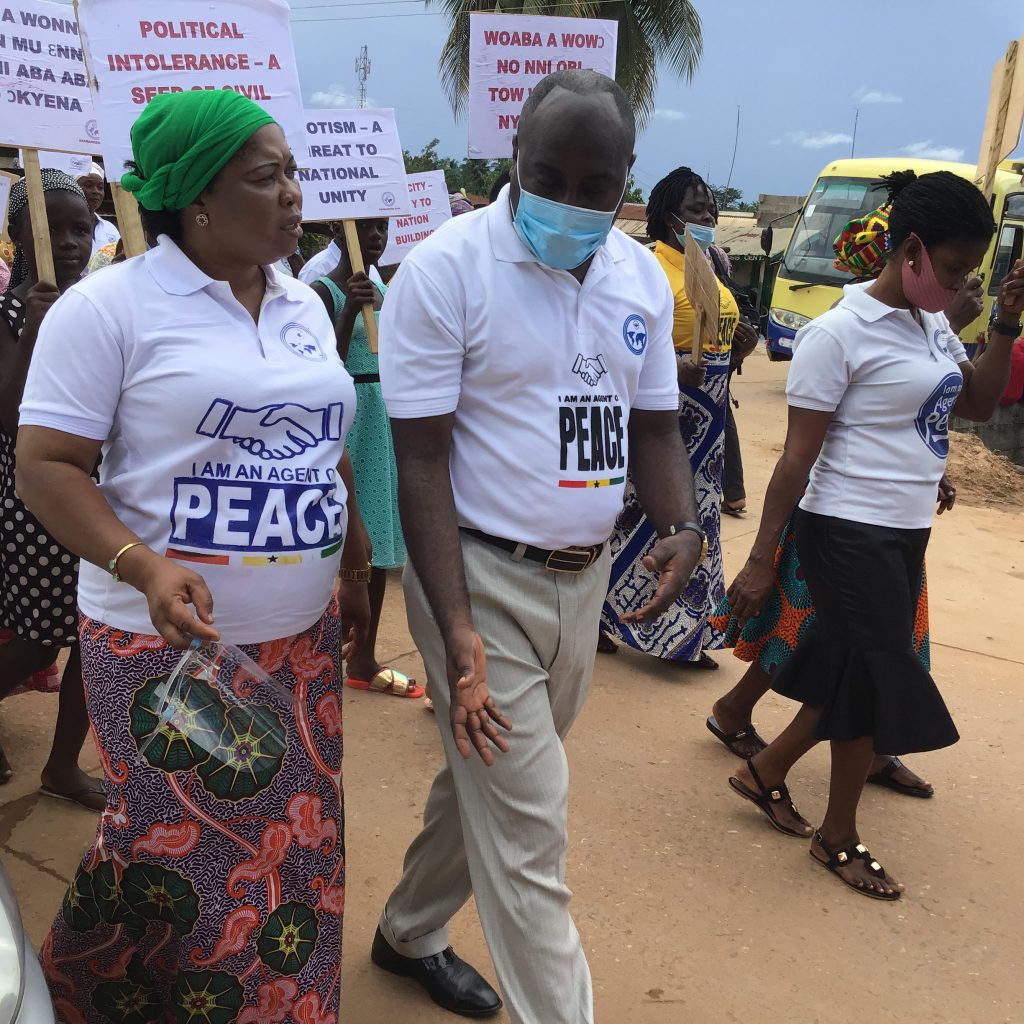 He called on the citizenry to abstain from acts of wickedness as the December 7 elections approach since such acts can plunge Ghana into chaos. "We must refrain from words that provoke, avoid mischievous meetings and orchestrations that seek to create confusion and manipulations during the elections," he said.
He added: "Our love for our dear nation should always be the motivation behind our actions and inactions."
Apostle Ekow Eshun charged Christians to influence their immediate families, friends, and colleagues to join the worthy cause of peace.
Also addressing the participants, the Municipal Chief Executive for West Akim, Hon. Seth Oduro Boadu, who is also an elder of the Church, noted that some politicians only pursue their selfish interests during election periods, thereby employing the services of some unsuspecting youth who then become conduits of violence. He entreated all to boldly reject and frown at such unpatriotic politicians to safeguard the peace of the country.
The programme was climaxed with a peace march through the principal streets of Asamankese.
Present at the event were the clergy, representatives of the chief of Asamankese, the NCCE, Electoral Commission, political party representatives, among several others.
Report by Pastor Eliezer Yaw Arkoh-Larbi (PENTNET, Asamankese).