The Mampong Area Youth Ministry of The Church of Pentecost organised a one-day retreat for youth members in the Area at the Tunsuom Central Assembly auditorium on Monday, May 1, 2023.
The event, held under the auspices of the Area Head, Apostle Samuel Kwabena Asare, and the Area Youth Ministry Leader, Overseer Enoch Kumi, had the theme "The Pentecostal Youth: Impacting His Generation (Joel 2:28-29)."
During the first session of the retreat, Pastor Samuel Kwesi Manu (Travelling Secretary for Mampong Sector and Resident Minister for PIWC-Mampong) spoke on the topic "The Pentecost Youth: Impacting His Generation through the Holy Spirit," drawing from Acts 2:1-4, 1:8, and Joel 2:28.
In his sermon, Pastor Manu described the Holy Spirit as the third person of the Godhead.
Referencing John 14:17 and Acts 5:3-4, he stressed that the Holy Spirit is the same as God and Jesus Christ.
He also emphasised that when the youth allows their lives to be dominated by the workings of the Holy Spirit, they gain the power to preach the gospel and stand firm for Christ.
He further noted that the Holy Spirit enables believers to be sensitive to sin or sinful temptations.
"When one sins, the Holy Spirit convicts the person about the committed sin, enabling them to ask for forgiveness. The Holy Spirit also helps us to say no to sin," he added.
Pastor Manu advised Christians, particularly young people, to be filled with the Holy Spirit and not engage in social vices like fornication, lies, or betting, so that God can use them to do exploits in their generation.
He also encouraged the youth to connect with their source of help, the Lord Jesus, to overcome challenges.
After the presentation, Pastor Raphael Agyekum-Darkwah, the Mampong Tunsuom District Pastor, led a Holy Spirit baptism session, during which 31 participants received the Holy Spirit baptism.
The event also featured career guidance and relationship sessions for teens and young adults, respectively. The discussions in the breakout sessions were led by Elder Dr. Holy Zanu, a Senior Lecturer at AAMUSTED Mampong, and Mrs. Mabel Cudjoe Amuzu, wife of Pastor Vincent Cudjoe Amuzu, the Kofiase District Pastor.
The topics discussed focused on how well the youth can select courses of study at their next level of education to match their aspirations and how they could choose the right marriage partner.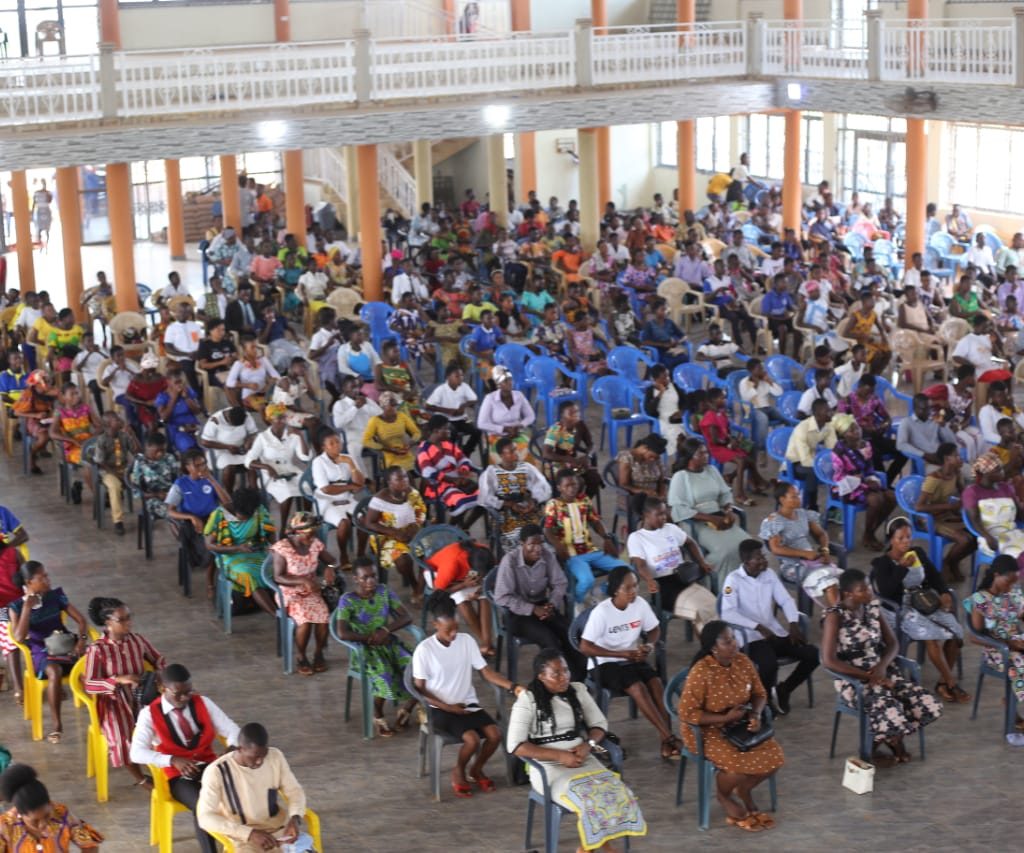 The maiden edition of the youth ministry retreat was well-attended and recorded 410 youth participants, consisting of 250 teens and 160 young adults.
Also in attendance at the event were Pastor Francis Nyarko Koomson (Nsuta District), Overseer Michael Osei-Yeboah (Birem District), Mrs. Eunice Kumi (wife of the Area Youth Leader), the Area Youth Ministry Executive Committee members, and District Youth Ministry leaders from the various districts.
Report by Mampong Area Media Desk