The Dansoman Area Youth Ministry of The Church of Pentecost (CoP), on Monday, April 24, 2023, organised a one-day retreat for youth members in the Area at the Aburi Botanical Gardens in the Eastern Region of Ghana.
The event, dubbed "At the Feet of the Fathers," was held under the auspices of the Area Head, Apostle Daniel Kodjoe Sey, and the Area Youth Ministry Leader, Pastor Ebenezer Amartey Ahuakese, who is also the Resident Minister for the Pentecost International Worship Centre, Dansoman (PIWC-Dansoman).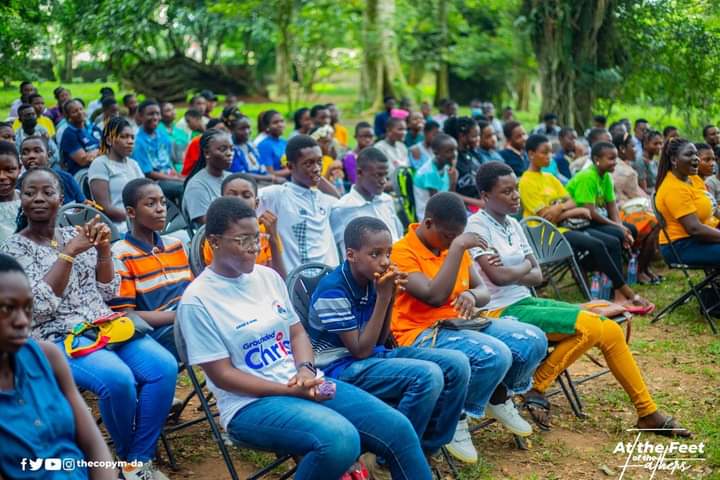 During the retreat, Apostle Sey spoke on the topic "Run the Race of Faith," culled from 1 Corinthians 9:24-27, Titus 2:11-12 and Philippians 2:16. In his sermon, the Dansoman Area Head drew a comparison between the life of a Christian and that of an athlete, emphasising the importance of having a heavenly perspective and following the rules set by God.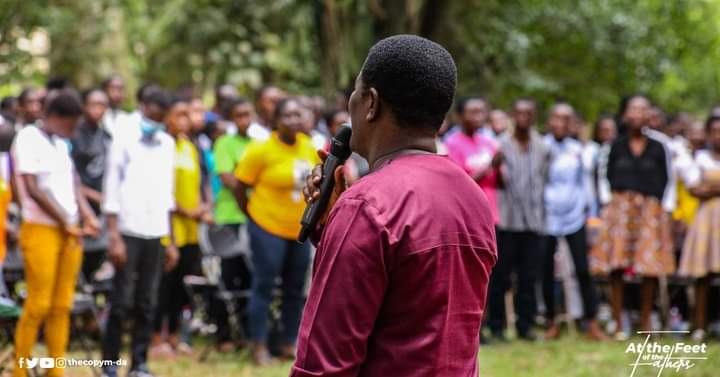 He also stressed the need for discipline, self-control, and integrity to obtain the crown awaiting them in heaven.
Apostle Sey, therefore, advised Christians, particularly young people, to remove besetting sins, train themselves in reading, praying, and fasting, and focus on the mark to finish the race of faith with endurance.
He also encouraged the youth to connect with their source of help, the Lord Jesus, to overcome challenges.
The maiden edition of the retreat was a great success recording a total of 778 youth participants.
The event also featured an interview session during which the two resource persons, Apostle Sey and his wife, Mrs. Rebecca Adwoa Sey, shared some of their life experiences as well as highlights of their ministry and marital relationship with the youth.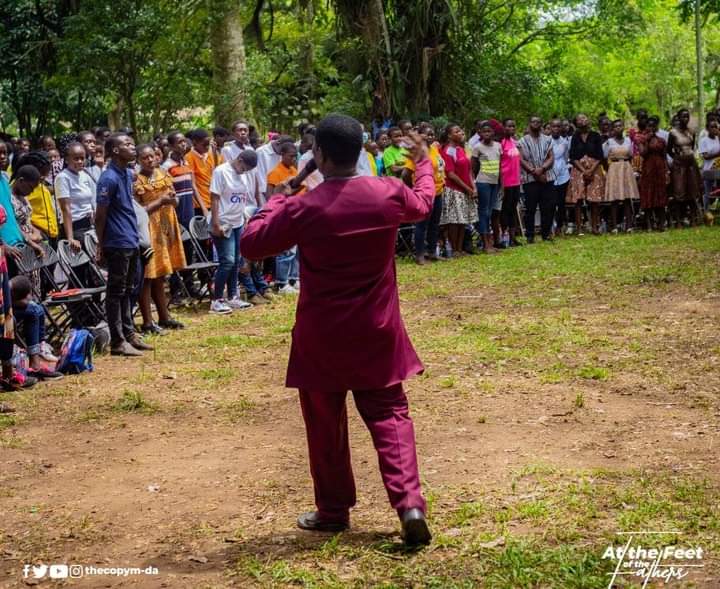 Notable attendees at the event were Pastor Isaac Ennin Quaicoe (Sakaman District Minister) and his wife, Mrs. Abigail Ennin Quaicoe, as well as Mrs. Rebecca Ahuakese (Wife of the Area Youth Ministry Leader).
Elder Stephen Atimbire (Assistant Area Youth Ministry Leader), Elder Joshua Ahamazie (Area Youth Ministry Organiser), Elder Solomon Tackie (Area Youth Ministry Media Coordinator), and some ministry executive committee members at the Area and district levels also attended the event.
Report by Dansoman Area Youth Ministry Media Team