Members of the Children's Ministry Old Students' Association (ChiMOSA) in Assin Foso Area of The Church of Pentecost, on Wednesday, January 11, 2023, donated 1,055 copies of the Bible worth GH₵ 9,000.00 to the Children's Ministry of the Area.
Leadership of the association, led by Elder Daniel Mends, presented the Bibles to the church during the ministry's end-of-year meeting at Assin Foso.
According to Elder Mends, the donation was done in response to the 'Operation 1,000 Bibles' project launched by the association during its official inauguration in October last year.
Receiving the Bibles on behalf of the ministry, the Area Children's Ministry Leader, Pastor Samuel Avornyo, expressed his appreciation to the association for all the support towards the ministry in the Area since its inauguration.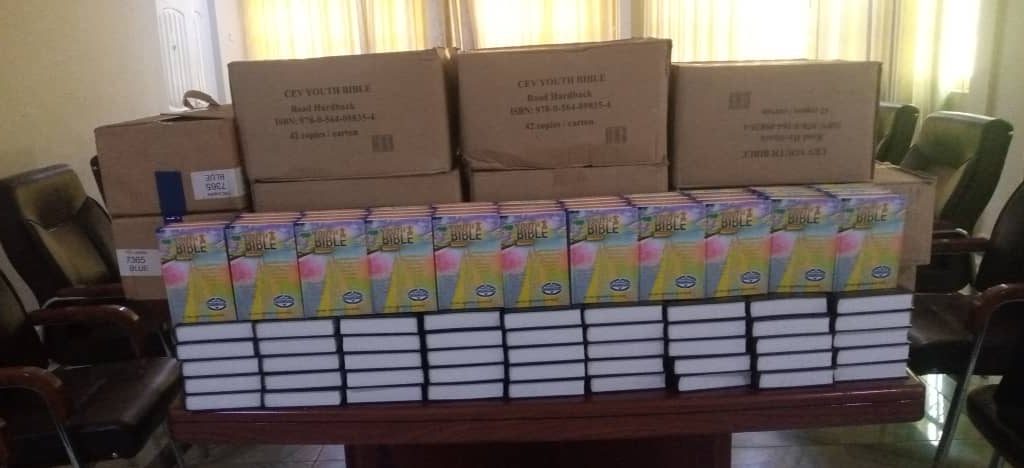 He was hopeful that the ministry and the association will continue to collaborate to make the Children's Ministry the best-performing one in the Area.
The association has more than 300 members across Europe, the United States of America (USA), and Ghana. Its core aims are to connect all members of The Church of Pentecost who have been through the ministry in the Assin Foso Area and beyond, check their progress in the church, and collaborate in propagating various initiatives that will help develop and sustain the ministry.
Also present were Area and District Executives of the Children's Ministry.
Report by Pastor Samuel Avornyo.