The Women's Ministry of the Mamponteng District in the Old Tafo Area of The Church of Pentecost has held a special feast for persons with disabilities (PWDs) of the Physically Challenged Action Foundation at Offinso on Monday, January 2, 2023.
The representatives of the eight local assemblies in the district showcased their meals, which were inspected by the District Minister, Pastor Stephen Ayerakwa Gyan, and his wife, Gladys, together with Deaconess Mavis Addai (Old Tafo Area Women's Leader) and Deaconess Vida Appiah (District Women's Leader), after which the 150 inmates of the Home were served.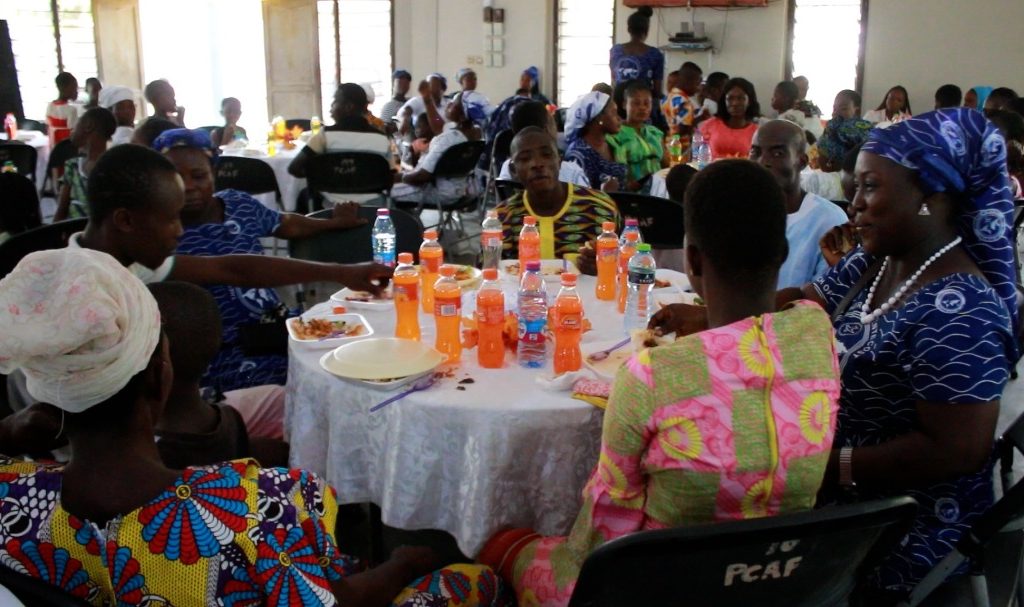 Aside from the dinner, the Church also presented some items worth GHC 2,500.00 to the Home, among which were wax prints, clothing, underwear and panties.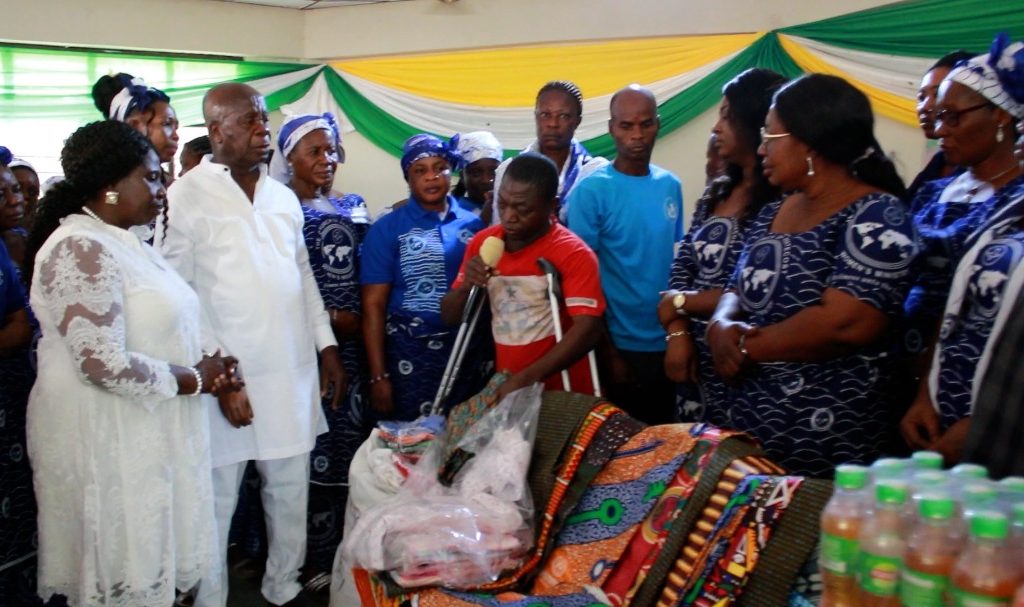 According to Pastor Ayerakwa Gyan, the gesture was in response to the charge in Matthew 25:40, and also to fulfil the Church's Vision 2023 agenda of "Possessing the Nations," which seeks to influence every sphere of life with principles and values of the kingdom of God. He called on all and sundry to get the PWDs involved in the New Year celebration to make them feel part of the society.
The Founder of the Home, Mr. Sylvester Yaw Barima Antwi, appreciated The Church of Pentecost, especially the Mamponteng District Women's Ministry for the wonderful benevolence. He asserted that such acts create space for social interaction, and are closely entwined with definitions of the self-esteem for the disabled in society.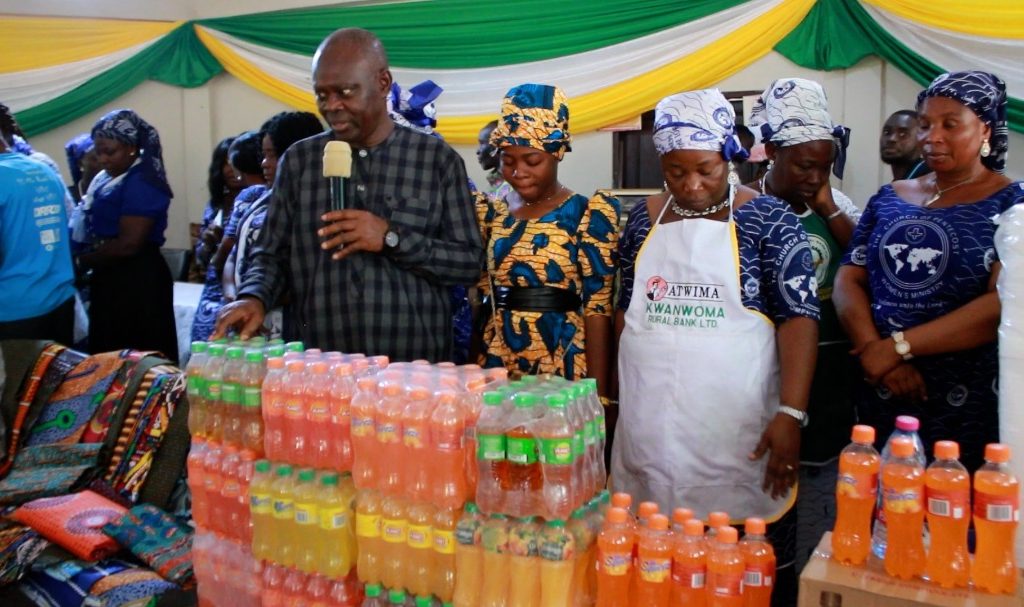 He appealed to the masses for support as the established school of the Foundation needs funds to install electricity to aid teaching and learning.
Deaconess Mavis Addai (Area Women's Leader) commended the Mamponteng District Women's Ministry for such a pleasant occasion with PWDs. She stressed the need for the Women's Ministry in the various Areas of the Church to imbibe the 2023 theme of "Repositioning the Local Church for Maximum Impact in the Nations."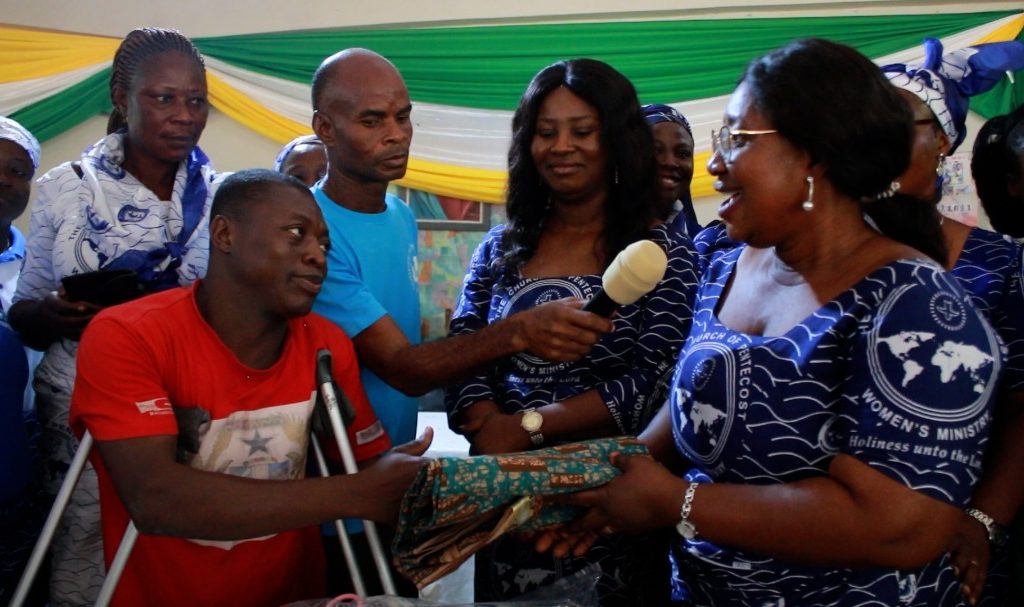 On her part, Deaconess Vida Appiah (District Women's Leader), also acknowledged the effort of the Local Women's Ministry Leaders and Presiding Elders of the Mamponteng District. She assured that more of such visitations will be embarked upon in 2023 to embolden the confidence of the vulnerable in society that someone cares for them.
Report by Dennis Owusu & Emmanuel Nana Nsiah