Madam Veronica Evadzi from Dzodze in the Volta Region has testified to the divine healing power of the Almighty God at the El-Bethel Prayer Centre of The Church of Pentecost in Ho.
Testifying about her healing on Friday, September 25, 2020, Madam Evadzi said that she was in pain for about three and a half years in her stomach, chest, backside, thighs, and knees and intermittently vomited blood. She could only walk a few steps with aid.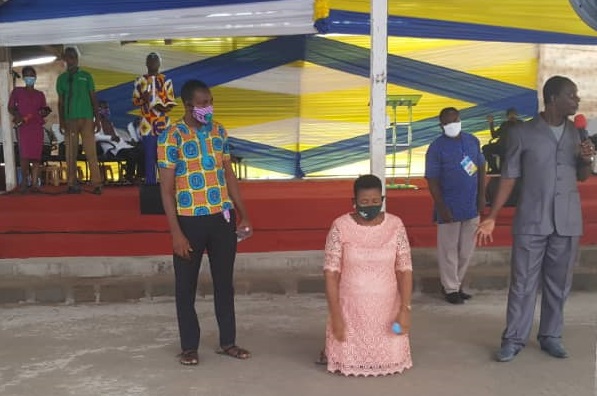 According to her, she visited various hospitals in Accra and Ho, including private facilities, and also consulted a skeletal therapist among others. However, there was no sign of improvement. All the ECG tests, x-rays, and scan results were negative but she still felt the pain in her body.
But glory be to God that when she was prayed for at the El-Bethel Prayer Centre of the Church, she received instant healing.
Elder Seth Yaw Peasa, Leader of the El-Bethel Prayer Centre, thanked God for the complete healing of the woman.
Report by Enyonam Adjorlolo Dormevenu, Ho.