Twenty-nine persons in the Asutsare District of the Agormanya Area of The Church of Pentecost have been ordained as Officers of the Church. They are made up of fourteen elders, eight deacons, and seven deaconesses.
The ordination service, which took place on September 18, 2020, at Asutsuare Central assembly, was officiated by the Agormanya Area Head, Apostle James Gabriel Quardson, assisted by Pastor Joseph Kweku Donkor, the District Minister.
The ordination of the new officers has become necessary due to the creation of the Kasunya District from the Asutsuare District.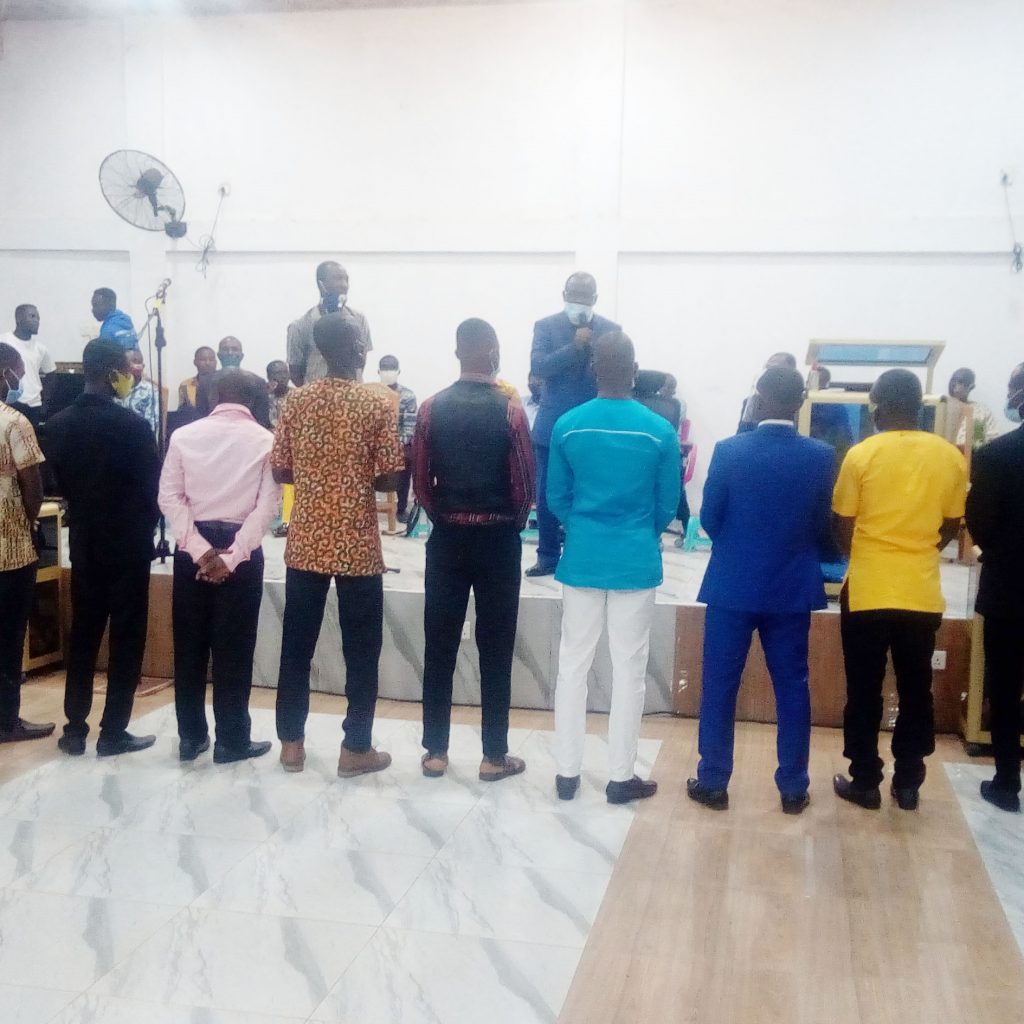 Speaking on the topic, "Knowing the Glorious Nature of God" taken from Ephesians 1:15-21, Apostle Quardson said that the church is called together to be a special people for God's own glory.
He explained that those who seek God's glory have been called and predestined to know His glorious nature. He stated that the mystery about Christ has been revealed to believers and not unbelievers.
Apostle Quardson added that through Jesus Christ the sins of the world have been forgiven and that the redeemed have been separated, set apart, predestined, saved, and included in the sonship of Christ.
He explained that because of what Christ has done for believers, they need to give thanks to God and pray that God will give them revelation about Himself to know Him well.
"When we (Christians) know Christ well, it helps us to serve Him well, forgive others, humble ourselves, worship Him alone in spirit and truth, put up a godly character which will help us to possess the nations," he stressed.
He called on the ordained officers to study the Bible and the doctrines of the church, teach it to others, pray and submit to authority so as to reflect the glory of God.
Report by Agormanya Area Media Team.