The Downtown Ofaakor Area of The Church of Pentecost has commissioned a limited mechanised water system for the Ankonisin Community to provide over 400 residents with safe drinking water.
The facility, which was constructed by the Pentecost Social Services (PENTSOS) Committee of the Area, has brought great relief to the residents who hitherto depended on a stream as their only water source.
Speaking at the commissioning ceremony held on March 1, 2023, Apostle Samuel Antwi (Rtd.), who represented the Area Head, Apostle Dr Ben Ali, at the event, said that the project is in line with the Church's five-year strategic vision, dubbed "Possessing the Nations."
He said that the water system is one of the ways that the Church is exhibiting the love of Christ to the community.
The PENTSOS Director, Elder Richard Amaning, in a brief remark at the event, said that the water system, constructed at a cost of GHC 34,278.00., consists of one borehole, 10,000 litres overhead storage tank and two fetching points.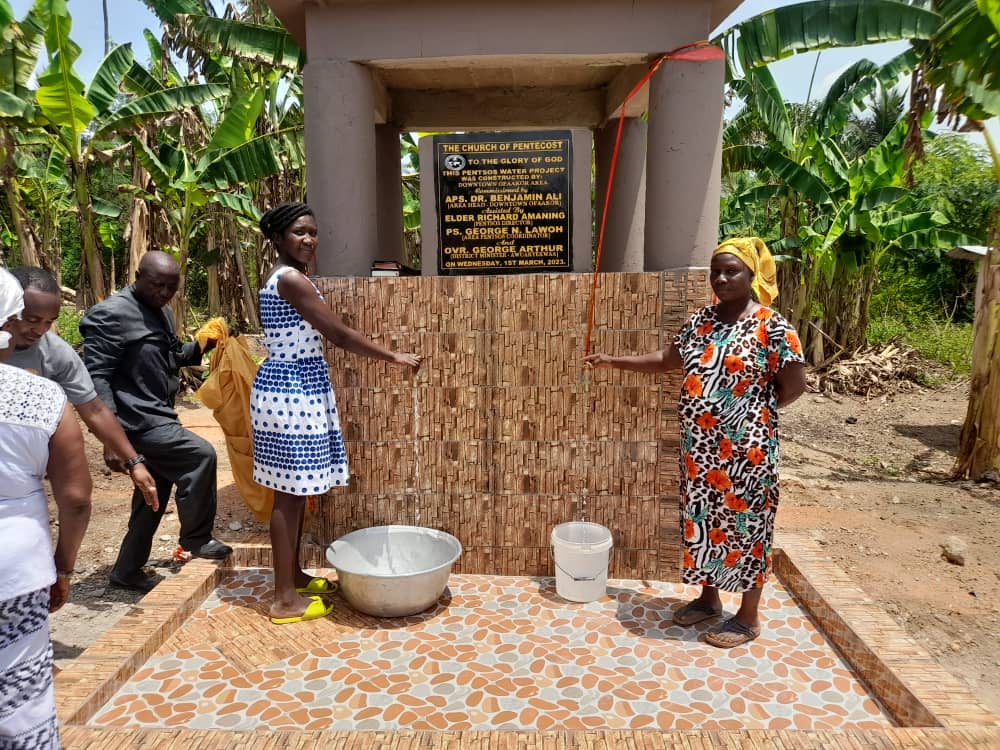 He admonished the community to take proper care of the facility by instituting a levying system to maintain it. He also revealed that a committee has been set up to manage the facility.
Present at the ceremony were Downtown Ofaakor Area pastorate, the Area Head's Wife, officers, church members and the community members.
PENTECOST NEWS.