The Redemption Assembly in the Yennyawoso District of The Church of Pentecost on Sunday, November 12, 2023, organised free health screening for Church members and donated blood to stock the blood bank to help save lives.
The event, which attracted a high turnout, including residents and non-members of the Church, was undertaken in collaboration with the Kumasi South Regional Hospital.
The exercise was carried out by a team of experienced medical professionals, who conducted thorough examinations using advanced techniques.
The patrons were screened for various health conditions such as Hepatitis B and C, Diabetes, Prostrate enlargement, Hypertension (Blood Pressure), Malaria, Typhoid, HIV/AIDS, Syphilis, among others, as the health officials educated them on healthy lifestyles and preventive healthcare.
Speaking in an interview with PENTECOST NEWS on the sidelines of the event, the Presiding Elder of the Redemption Assembly, Elder Philip Kwaku Boateng, disclosed that the free medical screening was inspired by 3 John 1:2, as Apostle John even prayed for good health for Christians. He indicated that it is not just enough to concentrate only on spiritual well-being of members at the expense of their physical well-being. Rather, he noted, both must be treated on equal basis, underscoring the importance of good health in one's Christian and social life.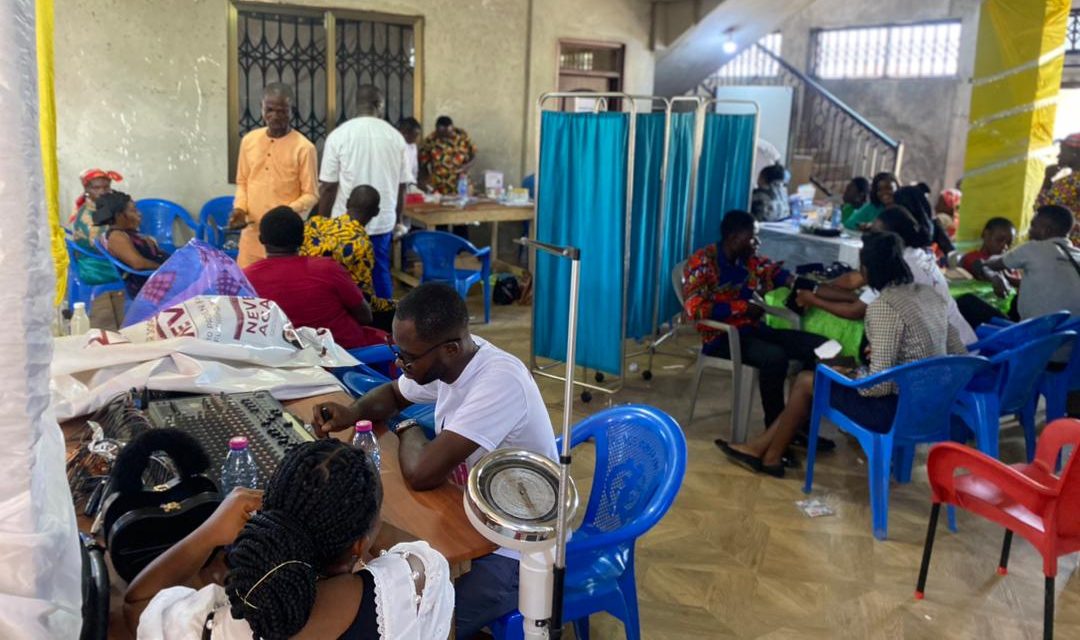 Elder Kwaku Boateng, who was among the donors, further noted that the blood donation exercise is in line with the Church's "Possessing the Nations" agenda, which enjoins members to influence their spheres with the values and principles of the Kingdom of God. He, therefore, urged other churches and corporate bodies to leverage on donating blood willingly to save lives.
In all, 28 pints of blood were donated to the Kumasi South Regional Hospital to help save lives.
As part of the event, all the donors were given packs of milo, tins of milk, and some drinks as tokens of appreciation.
The event, which took place at the church auditorium, also presented an opportunity to share the Gospel message of Jesus Christ with the patrons, especially the residents and non-members of the Church.
Report by Emmanuel Nana Nsiah