Pastor Stephen Nyarkotey Quao, the Resident Minister for Born Again Worship Centre in the Achimota Area of The Church of Pentecost, has gloriously bowed out of active service after serving for 26 years.
His retirement service, held at the Born Again Worship Centre in Dome, Accra, on July 31, 2023, recorded a huge gathering of members and non-members. The service was officiated by the Achimota Area Head, Apostle David Tettey Tekper.
Also in attendance were Apostle Abraham Swanzy (Petroleum Worship Centre), Apostle Johnny Peprah (Assistant Registrar, PSTM), Pastor Benedict Eghan (Personal Assistant to the Chairman), and a cross-section of the Achimota Area Pastorate (both retired and active Ministers).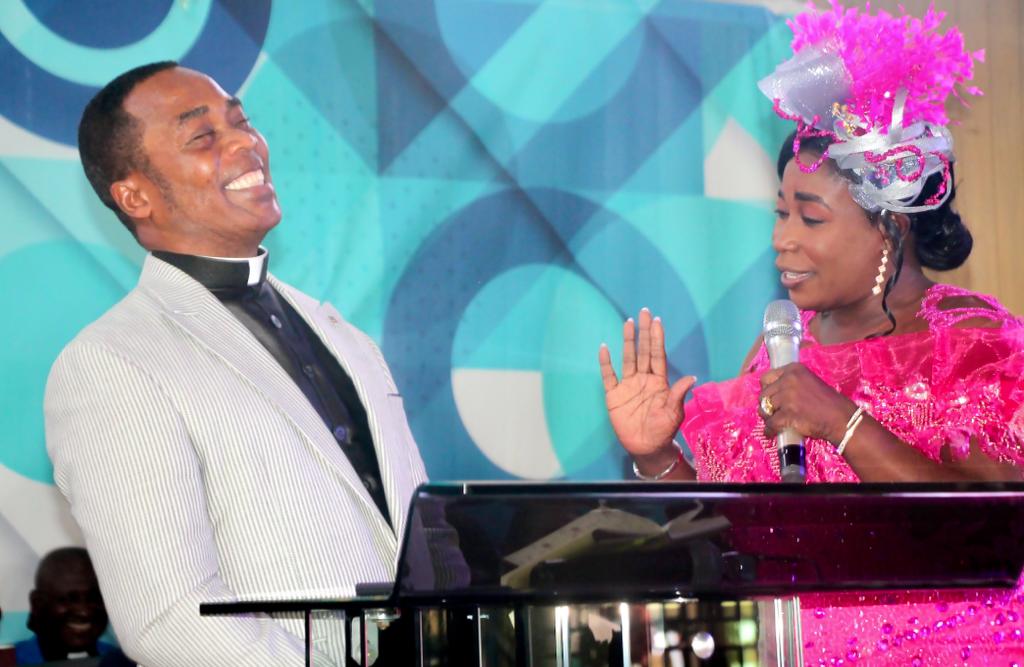 Speaking on the topic; "Following God Completely," Apostle Abraham Swanzy, the Resident Minister for Petroleum Worship Centre, emphasized that God walks with His people patiently, like a steady companion, never in haste.
"Walking is the best exercise you can find. It is a day-to-day activity; we walk every day, every hour. As you walk every day, make sure to have a day-to-day friendship with God," he urged.
Drawing from the scripture in Numbers 13:22-24, Apostle Swanzy highlighted how God leads His people out of misery, and to follow Him fully means leaving behind the burdens of the past and embracing a new future.
"Following God means doing everything He says, being careful to obey His commands," he stressed.
He noted that our focus should be to follow God until we are raptured to glory, adding, "we must keep and sustain the excellent spirit given to us on the day of Pentecost."
Recalling the story of Joshua and Caleb, Apostle Abraham Swanzy encouraged the faithful to maintain an "excellent spirit" like Caleb, which enables one to support and uplift others during challenging times.
"Many issues arise because people do not follow God. We need to learn patience and avoid despising others," he stated.
Apostle Swanzy assured the congregation that serving God faithfully ensures divine provision, even in moments of weakness.
"Caleb followed God during difficult times in the wilderness. When times are hard, we must not forget God," he emphasized, urging everyone to stay steadfast and focused on the divine path.
Testimonies about Pastor Stephen Nyarkotey Quao's impactful work were shared at the event, with the General Council of The Church Of Pentecost praising his valuable contributions to the nation's development.
"His dedication and tireless efforts have left an indelible mark on Ghana's progress. His impact spans various spheres, meaningfully impacting the nation's development and several people's lives.
"His messages of hope, love, and social responsibility have resonated with diverse audiences, transcending boundaries and promoting a harmonious society," it read.
The Achimota Area pastorate described him as "hardworking, demonstrating strong work ethics in everything he does, and has a genuine concern for the well-being of others and readily extends a helping hand to those in need.
PENTECOST NEWS.