The Pentecost Convention Centre (PCC) has been honoured by the Kingdom Equip Network (KEN) in recognition of the Centre's exceptional facilities and for providing a serene environment that serves as the hub of Christian spirituality.
The Kingdom Equip Network, a renowned organisation known for its commitment to encouraging good governance and spiritual growth among church and para-church organisations, presented the citation to the Centre on July 20, 2023.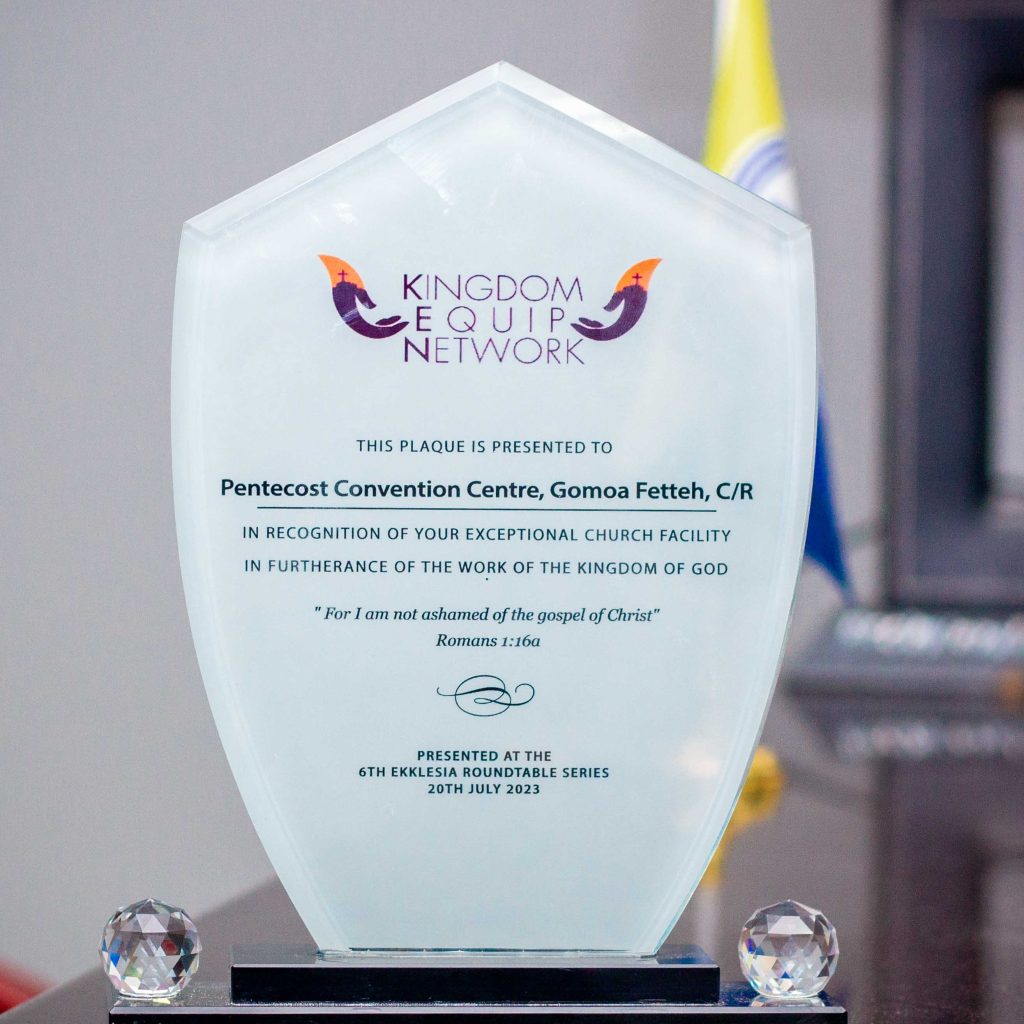 Situated on a sprawling 250-acre land in Gomoa Fetteh, the Centre has become a favourite destination for personal and corporate retreats, offering a spiritual ambience conducive for waiting on the Lord.
Over the past decade, the Pentecost Convention Centre has played a significant role in hosting various local and international conferences, accommodating an impressive number of over 300,000 guests from across the globe. The Centre's unique accommodation facilities have the capacity to host more than 3000 guests comfortably, while its catering services can serve a sitting capacity of 3000 individuals.
What sets the PCC apart is not just its excellent facilities but also its commitment to family life. The Centre has thoughtfully incorporated a recreational facility, including a Children's Auditorium and Resource Centre, catering to the spiritual needs of families and children.
The citation also acknowledged the significant contribution of the Centre in fighting COVID-19 in 2020. "Responding to the call of duty, the Centre confidently offered its facility to the Government of Ghana, serving as an Isolation Centre at no cost. This act of compassion and dedication demonstrated PCC's devotion to serving God's creation and the community," the citation read.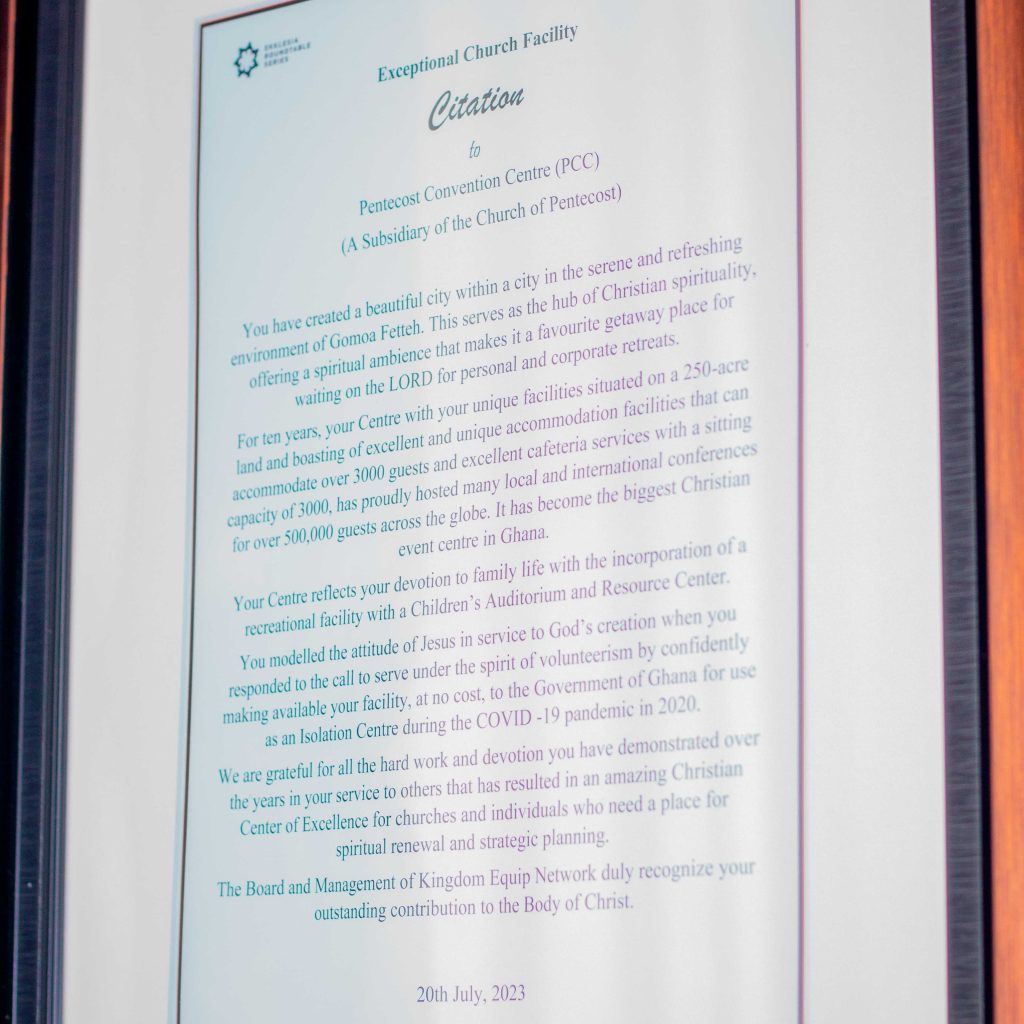 Receiving the citation on behalf of the Centre, Pastor Prince Odoom, the Centre Manager, expressed gratitude to God and the Kingdom Equip Network for the huge recognition bestowed upon PCC.
He lauded the continued support of the leadership of The Church of Pentecost and the Pentecost Convention Centre Board, as well as the hard work and devotion of the management and staff of the Centre over the years, which has resulted in the establishment of an exceptional Christian Center of Excellence. He said that PCC remains committed to promoting Christ-centered values and providing a conducive atmosphere for spiritual growth and development.
As it looks to the future, the Centre aims to enhance its services and facilities, continuing to be a beacon of hope and inspiration for all who seek to draw closer to the divine.
With this citation from the Kingdom Equip Network, the Pentecost Convention Centre has solidified its position as the largest Christian event centre in Ghana, garnering well-deserved acclaim and recognition both nationally and internationally.
PENTECOST NEWS.