The Schools Outreach Ministry (SOM) of the Mamprobi District in the Dansoman Area of The Church of Pentecost met with the final-year students of Sempe 1 Junior High School at Mamprobi to pray with them and encourage them ahead of their Basic Education Certificate Examination (BECE) which commences on Monday.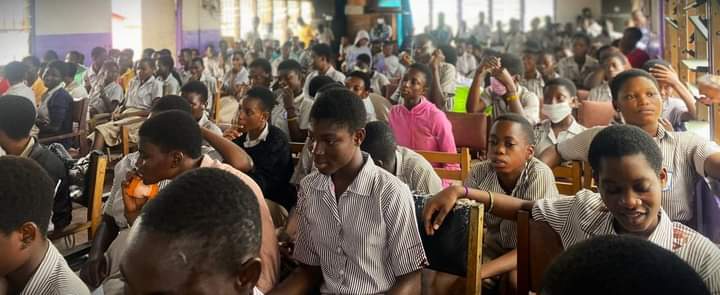 The meeting, which took place on Wednesday, August 2, 2023, was part of the team's routine visit to the school for weekly devotions.
Deacon Akuffo Owusu, the SOM Coordinator for the Mamprobi District, shared the word of God with the students and also encouraged them to go all out to make their school, guardians, and themselves proud.
He advised them to put in all their best effort in the exams as the hour is now, which would remain essential throughout their educational journey.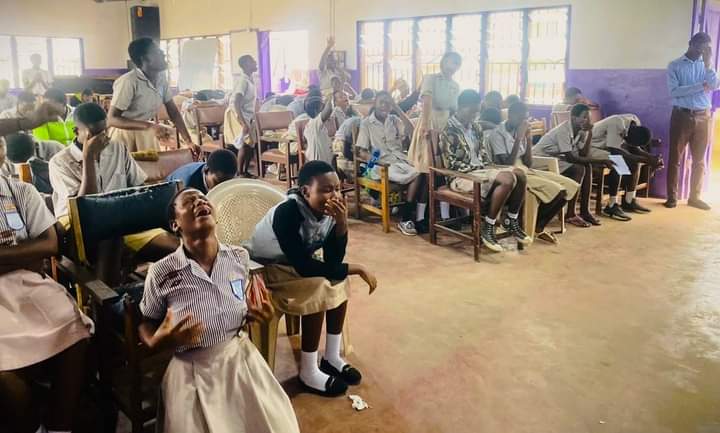 Again, he urged the students to remain calm like Jesus, drawing inspiration from John 2:1-10.
Sister Abigail Antwiwaa, one of the team members, led the BECE candidates in a time of intensive prayer for God's grace to abound for them before, during, and after their exams.
Report by Mamprobi District Media Team.