The Chieftaincy Ministry of The Church of Pentecost has launched a Bible Reading Project dubbed, "Thus Says the Lord" (Jeremiah 33:2) at the Ejura Palace in the Mampong Area. The project, which seeks to take God's word to the palace was launched by the Area Head, Pastor Samuel Kwabena Asare, at the Ejura Chief Palace on April 24, 2021.
The Area Head thanked Nananom for the opportunity given the church to present the word of God to them. He said that if any community gladly receives the Gospel, it brings improvement and development to the people.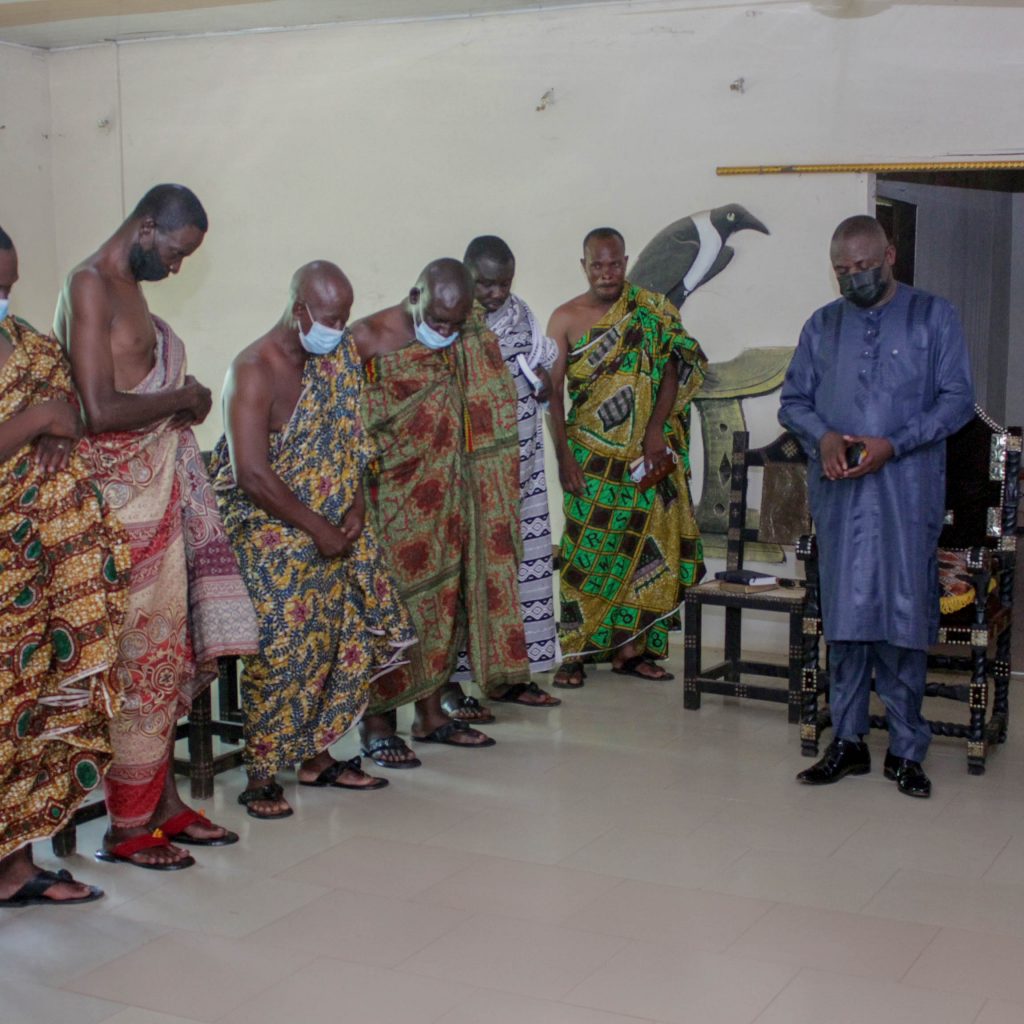 According to him, God created all things including humans, adding that if the things created will stand, then they must be kept by the Word of God, just as Prophet Jeremiah declared, "Thus says the Lord."
He hinted that when Jesus was tempted, he said: "It is written" meaning life (in the area of marriage, family, governance, business) can only stand by the Word that comes from God. He opined that all spheres of life including the palace are part of the "Possessing the Nations" agenda of the church's Vision 2023.
He said that the purpose of the visit was to distribute Bibles among Nananom to encourage the reading of the Word which reveals God's mind to His people in order to bring development on the land.
The Area Head and ministers distributed Asante and English Bibles to the Chief and his elders. There were more than enough Bibles for all persons in the palace. Also, diaries and calendars were given to them.
Launching the project, Pastor Samuel Kwabena Asare read John 1:1-18 and introduced Pastor Stephen Obeng Asare as the Coordinator for the Chieftaincy Ministry in the Area.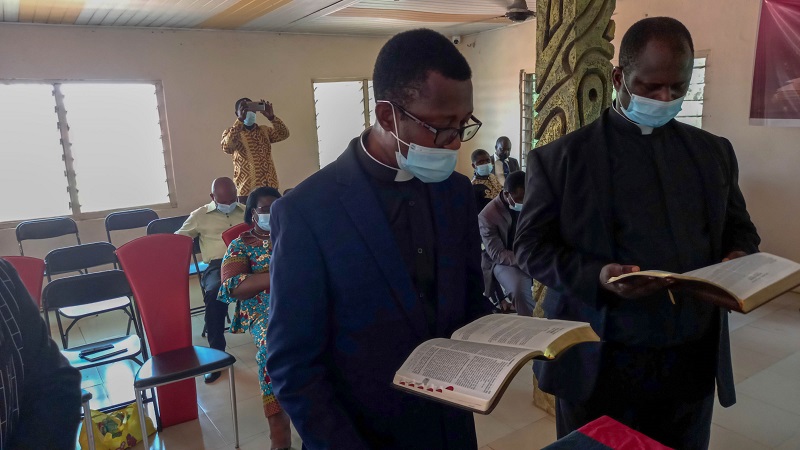 The Ejurahene, Barima Osei Hwedie ll, who is an Elder of the church, shared his joy at receiving God's word in the palace and also the honour done them. He appointed the Kurontihene, Nana Odiasempa Antwi Obugyei, as the Palace Chaplain who will liaise with ministers of the church to ensure that the project (fellowship) takes place every week.
The Kurontihene gladly accepted the responsibility and thanked the chief for the honour done him and the Area Head for bringing God's Word to them.
Other persons present were Nana Akua Tiwaa (Ejurahemaa), Nana Benkumhene, Nana Nifahene, and other sub-chiefs within the Ejura Traditional Area.
Also in attendance were the wife of the Area Head, Mrs. Beatrice Asare, ministers and wives in the Mampong Area, and some church officers. The media was also well represented.
Report by Overseer Osei Mensah.