A two-day film ministry training workshop was organised by the Evangelism Ministry of The Church of Pentecost in collaboration with the Great Commission Movement of Ghana (GCMG) for the Pentecost Gospel Heralds to equip them to become effective soul winners through film evangelism.
The Pentecost Gospel Heralds are a group of young men and women of the church who have volunteered to support the Evangelism Ministry in engaging in various evangelistic activities in order to win more souls for Christ.
The training workshop was held on November 26 and 27, 2020 at the Burma Camp Worship Centre in Accra.
Speaking on the topic: "Standards of God's Marking Scheme" based on Matthew 25:20-30 on the first day of the event, the Evangelism Director, Apostle Dr. Amos Jimmy Markin, indicated that there are two parameters that make up the marking scheme of God which are good and faithful. He also said that the greatest privilege man has is to win souls.
He admonished the gathering to aim towards the attainment of these two commendations from Jesus as they seek to win souls.
Some of the topics treated at the event were "Importance of Film Evangelism", "The Difference Between Film Evangelism and Film Ministry," "The Strategy in Film Ministry" and "Components of Film Ministry"
The second day of the event was, however, set aside for practical work where participants were trained on how to mount and operate the equipment.
The Resident Minister of Burma Camp Worship Centre, Apostle Lt. Col Benjamin Godson Kumi-Woode, who also serves as Patron of the Pentecost Gospel Heralds, climaxed the two-day event with a brief exhortation.
Quoting from Luke 14:13, he admonished the participants to use the knowledge acquired and the equipment received to go out and compel lost souls to come to Jesus Christ.
He further prayed for the participants to be empowered by the Holy Spirit for the great task ahead.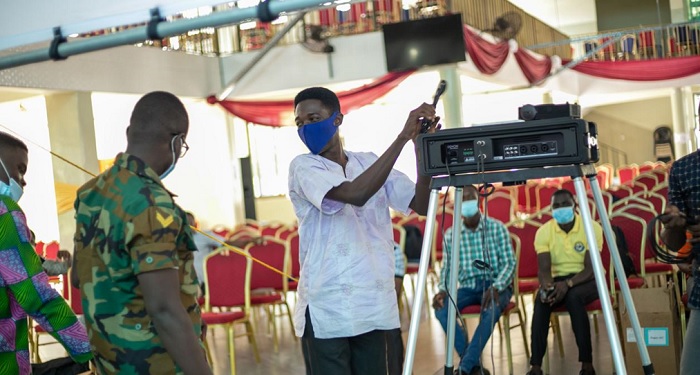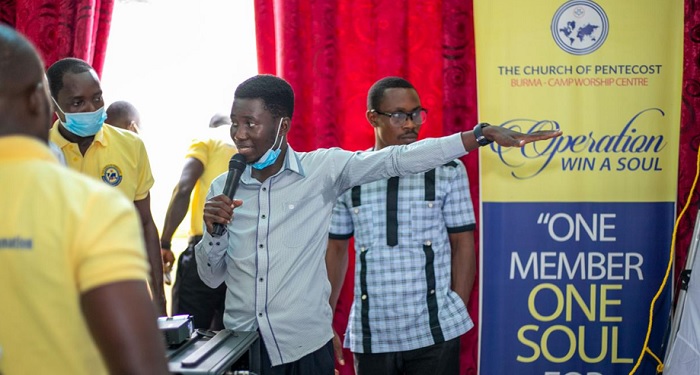 PENTECOST NEWS