Vivian Amegah, a 19-year-old girl from Agadzi village in the Akenkansu District in the Akim Oda Area of The Church of Pentecost, who became mute under strange circumstances for a year, has been healed by the power of God.
Vivian Amegah experienced a psychotic episode soon after her Basic Education Certificate Examination (BECE) mock examinations in November last year. Subsequently, she became utterly mute and could not write the BECE with her year group. She was taken to diviners and traditional healers and given a talisman, which was put around her neck.
The District Minister of Akenkansu, Probationary Overseer Dr Vicent Appiah, explained how the young lady had her healing:
"On the first day of meeting her, we prayed for her, and we saw how she struggled but could not open her mouth when we urged her to speak. The Holy Spirit also drew our attention to a thin brown thread around her neck, and when we inquired what it was for, her Auntie quickly said: "It is just a thread." We then told her to remove it, but she hesitated, saying, "Grandma would be the best person to remove it when she comes home," the District Minister said.
The District Minister continued that during a second visit on October 6, 2023, he gave her a Youth Bible and a reading torch and encouraged her to read Matthew 8 and 9 about the miracles of Jesus Christ.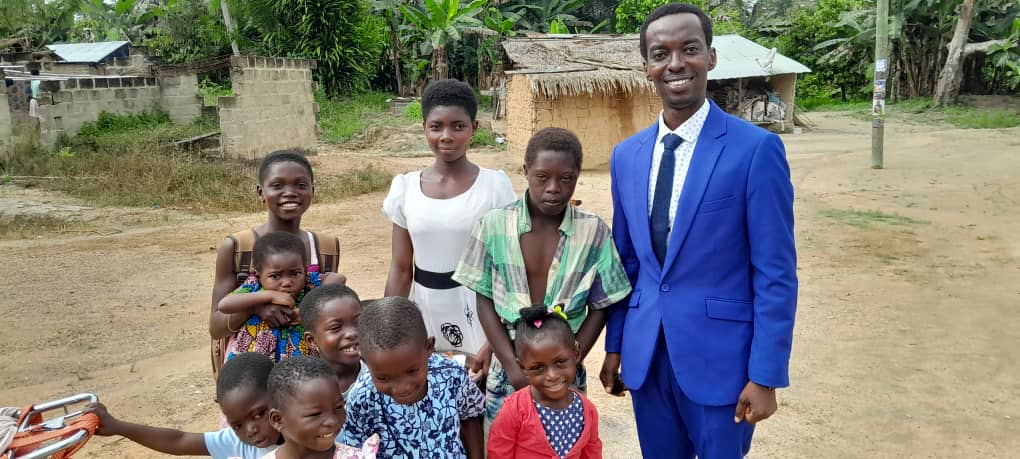 Vivian Amegah narrated that on October 13, 2023, she suddenly spoke out some words of the Bible that she was reading in her mind. Out of shock, she stopped reading the Bible, and the speech also ended. She became mute again. On Sunday, October 15, 2023, she could not narrate this experience in church as she had only spoken transiently. The entire district persisted in prayer for her during the period.
On Sunday, October 22, 2023, as she got up and was preparing for church service, she suddenly spoke again, and this time, she remained vocal. She was the first person to report to church that day. As she gave the details of her testimony, all joined in to thank the Lord Jesus Christ for the miracle. The District Minister prayed for her and, under the Holy Spirit's direction, cut the thread (talisman) around her neck.
To the glory of God, Vivian Amegah can now talk without any impairment. She intends to go back to school.
Report by Samuel Ofori