A special service has been held by the Effiduase Area Women's Ministry of The Church of Pentecost to appreciate the immediate past Area Executive Committee Members of the ministry.
The service, which took place at Ebenezer Assembly, Effiduase on Tuesday, May 25, drew women from all the 15 districts of the Area.
The former women leaders were Deaconesses Elizabeth Adoboah (Area Leader), Martha Adobea (Assistant Area Leader), Christiana Obenewaah (Area Secretary), Grace Mbir (Treasurer) and Cecilia Aboagye (Financial Secretary). The rest were Mrs. Dora Oppong Kyeremah (Pastors' Wives Representative), and Deaconess Contance Ofosua – Co-opted member.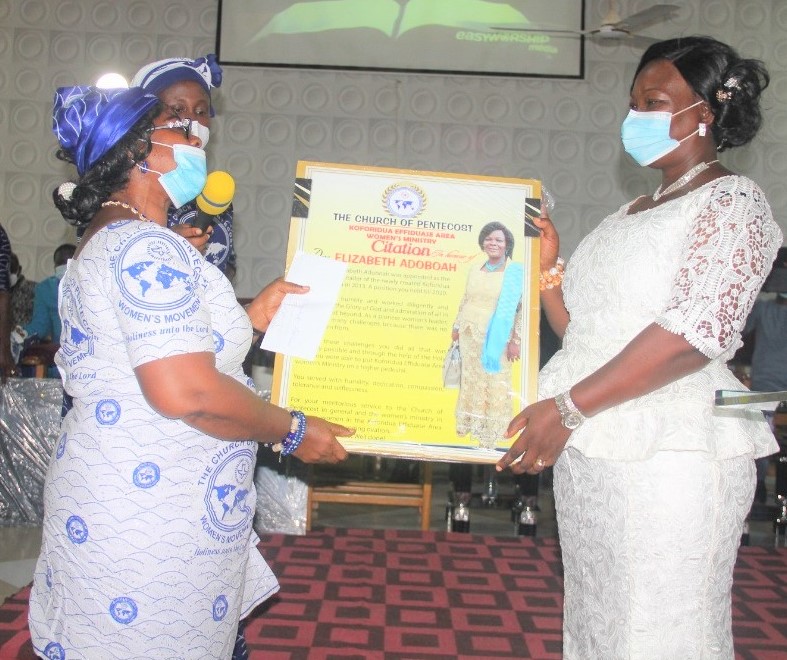 In his exhortation titled, "Be Sure To Complete The Work You Received From The Lord," the Area Head, Apostle Daniel Yeboah Nsaful, admonished Christians not to avoid God's calling and work, but rather accept it wholeheartedly and do it well.
Quoting Philippians 1:2; Colossians 4:17 and Matthew 25:14-23, Apostle Nsaful said that the reason why some Christians abandon God's work is that they grow weary, become fed-up, go after things of the world, or simply allow the work to slip through their hands.
On how to complete God's work well, the Effiduase Area Head said: "You need to be diligent, steadfast and immovable."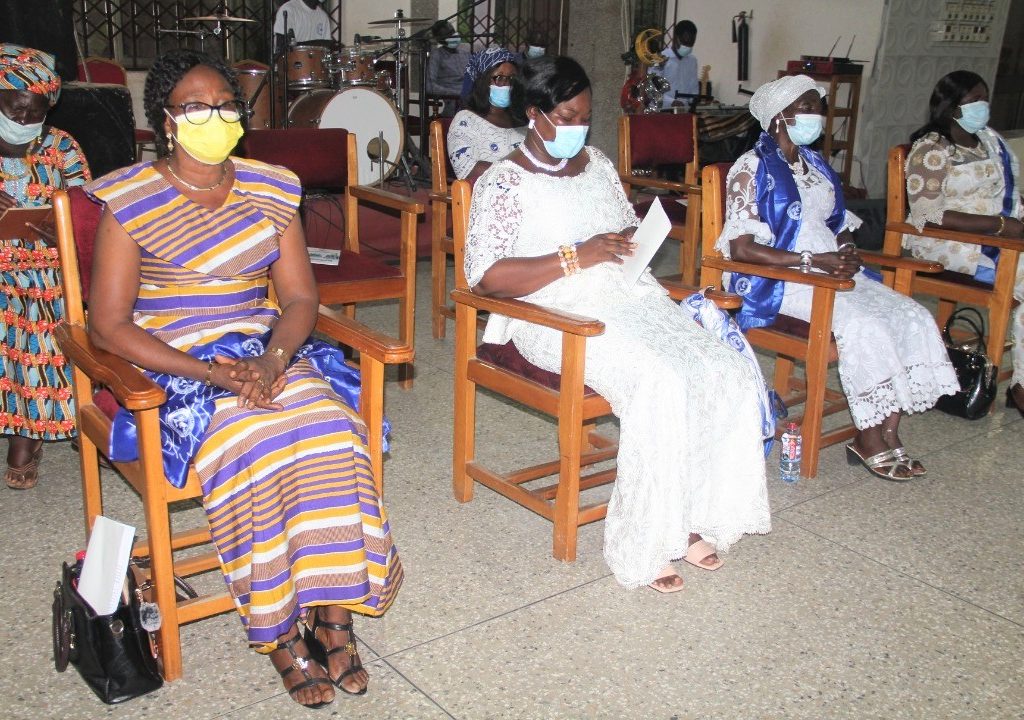 Concluding his exhortation, Apostle Daniel Yeboah Nsaful paid glowing tribute to the past leaders for laying a good foundation as pioneers of the Area Women's Ministry and asked for God's blessings upon them.
In a testimony, the current Area Women's Leader, Deaconess Christiana Obenewaa, said that her predecessors achieved a lot for the newly created Effiduase Area. Notable among their achievements, she said, was the construction and furnishing of an ultra-modern kitchen at the Area Mission House.
She also praised them for the many talk shows they organised for the women in the Area, their visits to the various districts, and their collaboration with PEMEM and other ministries of the church, among others.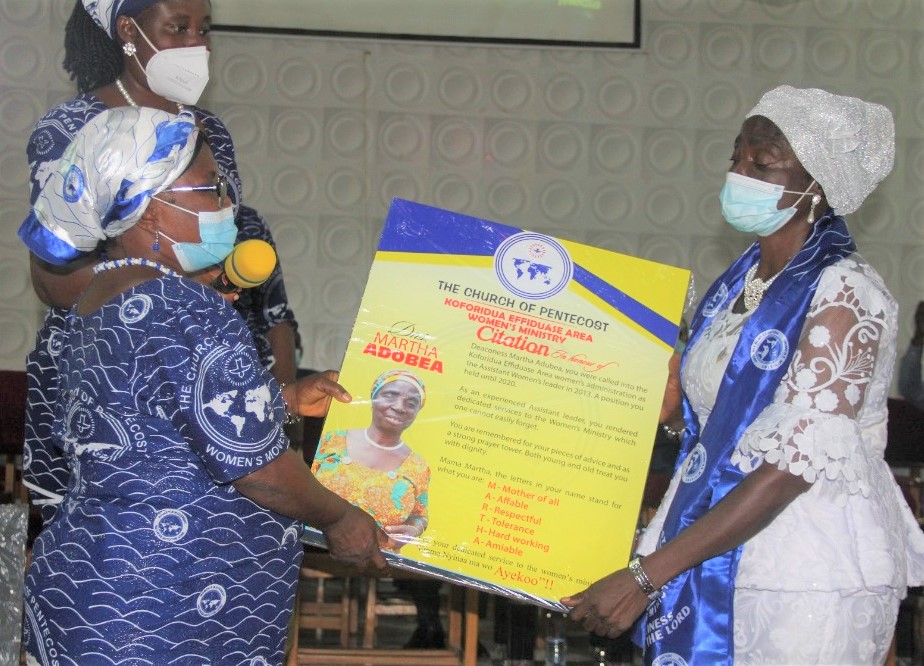 Citations and an unspecified amount of money were presented to the outgone executives for their services to the church.
In attendance was the wife of the Area Head, Mrs. Mary Nsaful; the Area pastorate, family members of the outgone executives, among others.
Report by Effiduase Area Media Team.