Elder Alfred Kingsley Emad-Louis Nyhiraba Quaicoe, a member of the Nuaso Assembly in the Agormanya District of The Church of Pentecost, has escaped death after he was attacked by unknown assailants on his way home after a dawn broadcast in a nearby village at Kpong on 11th April, 2020.
Narrating his ordeal, he said that he usually goes for dawn broadcast on Saturdays during his leisure time to preach the gospel message in the communities around the Kpong Water Works.
However, on that fateful day after the dawn broadcasting, while he was returning home, just about 200 meters to his house, he saw two men on a motorbike who passed by him, during which one of them said in pidgin English: "That be the guy."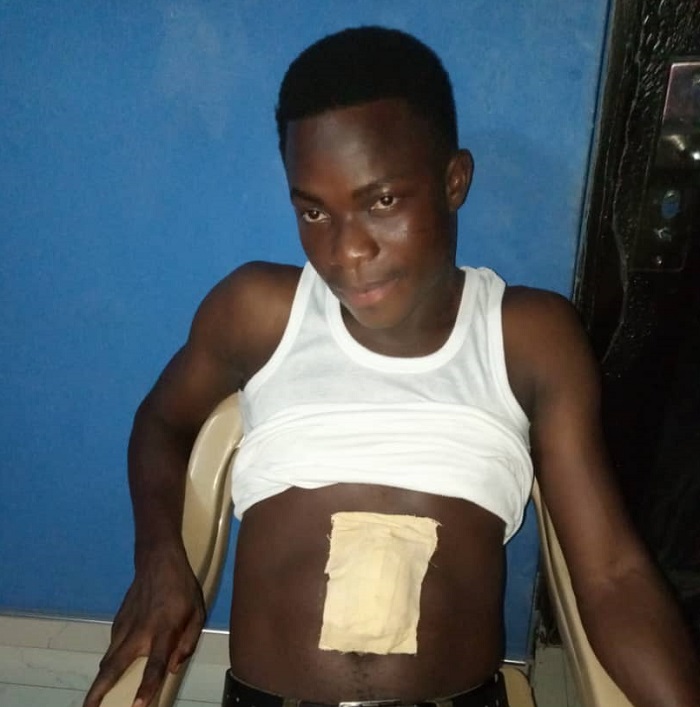 In the process, the two men rode back to where he was standing and stabbed him at the abdomen.
It took the grace of God to save his life after some people rushed him to the St Martins Hospital for medical attention.
We give glory to God for saving his life.
Report by Agormanya Area Media Team.