The Bawku Area of The Church of Pentecost has held a mammoth service to inaugurate the newly created Aramkoliga District. The ceremony was also used to dedicate the newly constructed district mission house and to welcome the first District Minister, Probationary Overseer Evans Akonsah, and his family.
The Aramkoliga District was created out of three districts; Zebilla, Teshie, and Gbantongo.
The colourful ceremony, which took place on Tuesday, November 17, 2020, was officiated by the Bawku Area Head, Pastor Eric Kwabena Gyambibi Boateng.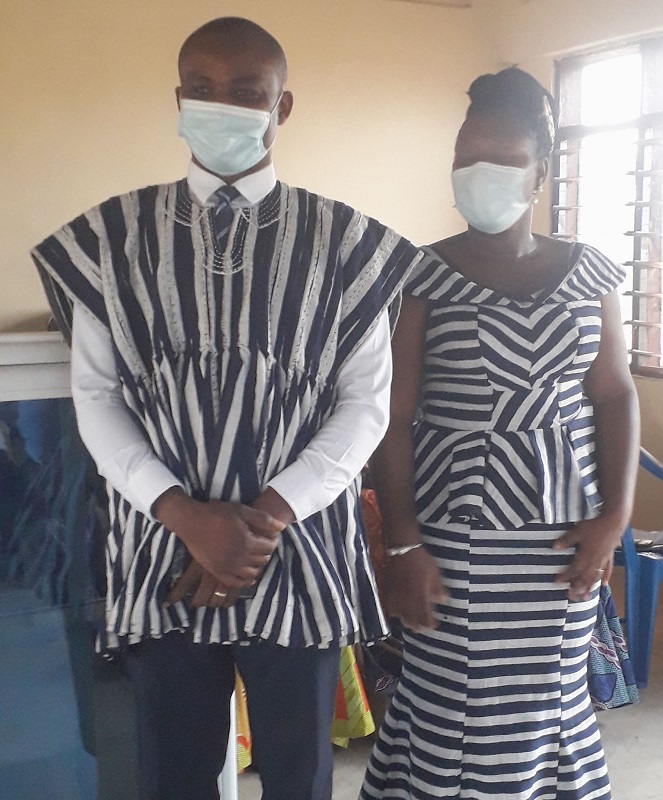 In a short exhortation on the topic, "Fight the Good Fight," based on 2 Timothy 4:7, Pastor Eric Boateng urged the members to focus on the Christian journey that is set before them. "We must follow in the footsteps of our Lord Jesus who has set a good example for us. We must turn our backs to the cares and worries of this world and seek the advancement of the Kingdom of God," he said.
He added: "We do not wrestle against flesh and blood but against spiritual powers. Therefore, let us be mindful of this, always praying and building ourselves strongly on our most holy faith, putting on the invincible armor of God, so that we may be able to fight the good fight and stand against all the schemes of the devil."
The ceremony was attended by the wife of the Area Head, Mrs. Vivian Talata Adoma Boateng, the Area pastorate, as well as officers and members in the six districts that form the Zebilla Zone of the Area.
Report by Bawku Area Media Ministry.