The Chairman of The Church of Pentecost, Apostle Eric Nyamekye, on Friday, October 20, 2023, visited the Ga Palace to commiserate with the Ga Traditional Council following the passing of the Ga Manye, Her Royal Majesty Naa Dedei Omaedru III.
Apostle Nyamekye was accompanied by Apostle Vincent Anane Denteh (PEMEM Director and National Coordinator of the Chieftaincy Ministry), Apostle Dr Dieudonne Komla Nuekpe (La Area Head and Executive Council Member), Pastor Anthony Obeng (Kaneshie Area Chieftaincy Ministry Coordinator) and Elder Dr Nana Iprem, some of the members of the Kaneshie Area Chieftaincy Ministry as well as some pastors and their wives.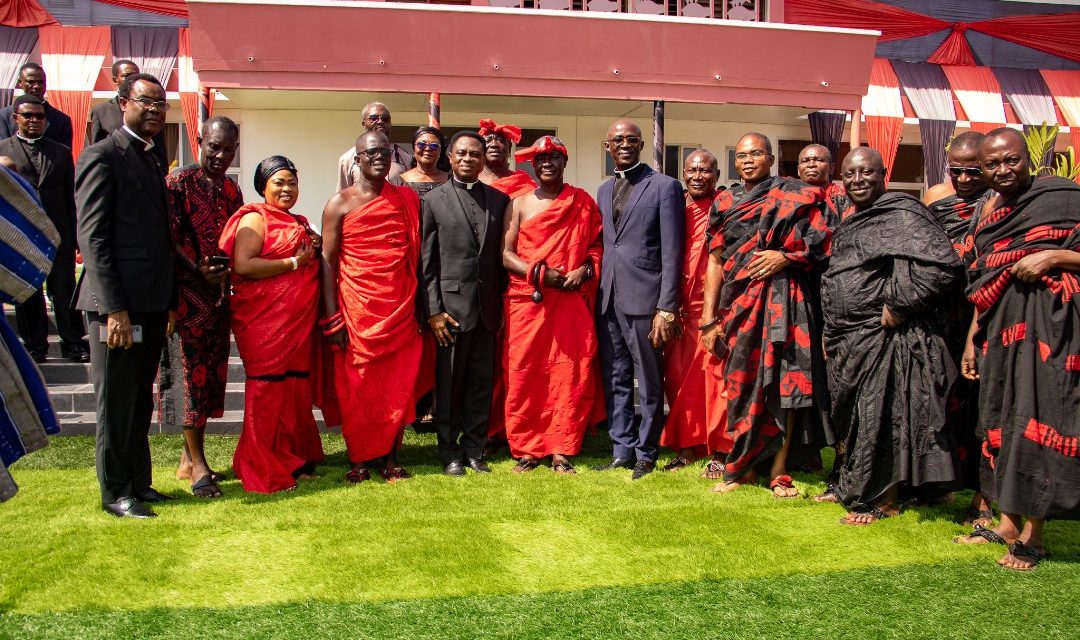 Nii Kwao Donkor II, Asene Tsono Mantse, and his team received the Chairman and his delegation.
Speaking at the meeting, Apostle Anane Denteh, who is an Executive Council Member of the church, reiterated the value The Church of Pentecost places on the chieftaincy institution by creating a whole ministry for them to foster the relationship between the church and royals.
He added that as a church that places a premium on chieftaincy, they needed to visit the Ga palace and sympathise with them on the passing of the Queen.
Apostle Anane Denteh assured that the church was fully committed and would fully partake in the funeral activities when the time was up.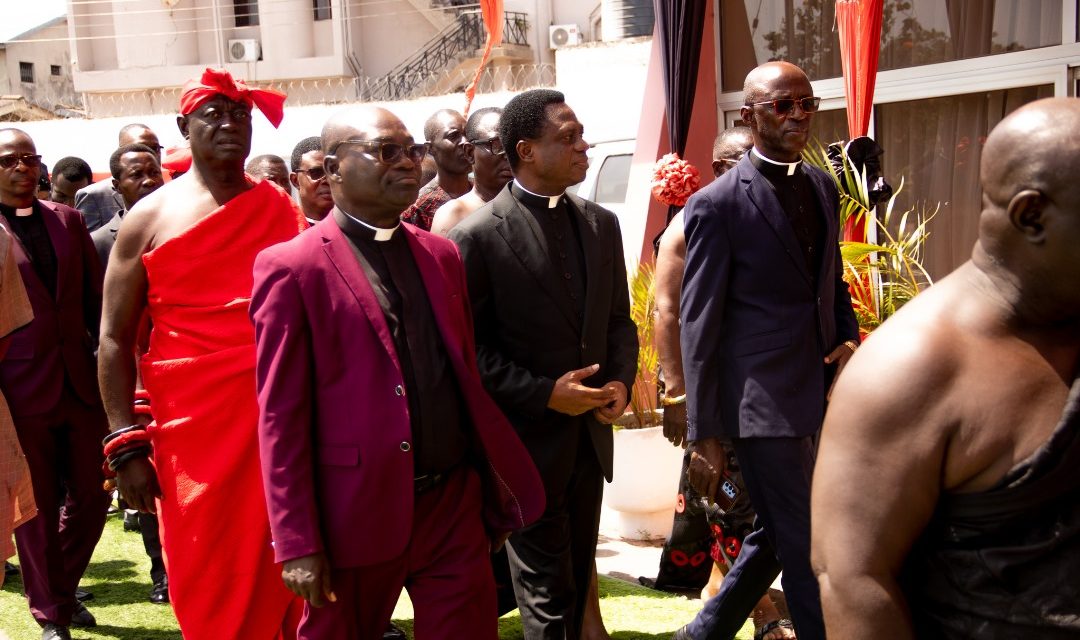 Nii Afotey Anokwafo II, Antwere Gonno Mantse, Nungua, who is also a member of The Church of Pentecost, advised his fellow royals to give their lives to Christ just as he has done and acknowledge that all power is embedded in Christ.
He, therefore, urged royals to dedicate all the power and authority given to them here on earth back to Christ, indicating that he has taken the step to align with Christ and is never going back.
Apostle Eric Nyamekye, on his part, said that death is an inevitable experience and is not something that can be seen physically but that which hurts the very soul of those who have lost loved ones.
The Chairman also expressed gratitude to the Ga State for its warm reception to The Church of Pentecost by offering them places to worship, contributing to its massive development over the years.
He added that considering this beautiful relationship between the church and the Ga state, there was a need for the leadership of the church to visit and share their burden of grief with them.
He expressed the sympathy of the church to the family and promised the church's full support to them throughout the funeral arrangements.
As part of the visit, some assorted items were presented to the palace in support of the funeral rites.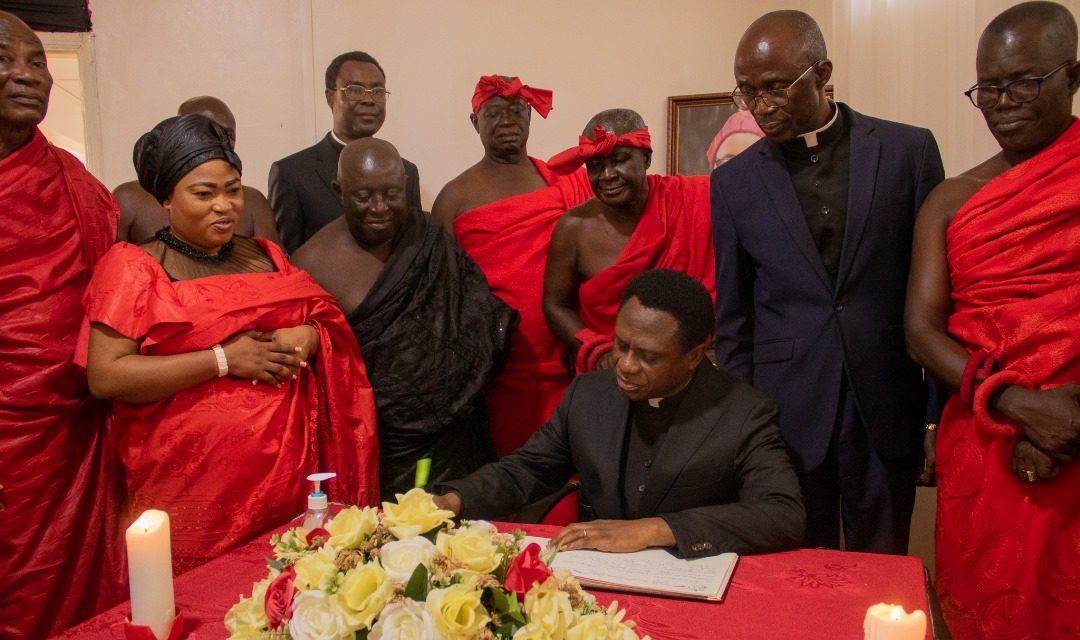 Apostle Eric Nyamekye also signed the book of condolence, which was opened at the palace.
The Asene Tsono Mantse, Nii Kwao Donkor II, thanked the church for its thoughtfulness in coming to sympathise and console them and donating to support the funeral.
He also used the opportunity to announce the funeral arrangements and urged the church to join them when the time was due.
Report by Pastor Frank Mensah Tandoh