The Odorkor Area of The Church of Pentecost has launched this year's "One Member; One Discipled Soul" initiative with a call on Christians to aggressively share the good news of Jesus to all.
The event took place on Sunday, October 22, 2023, at the Odorkor Central Assembly church auditorium and was chaired by Area Head, Apostle Isaac Tetteh Judah, with support from the area pastorate including Apostle Dr. Christian Tsekpoe (Head of Theology Department at Pentecost University and Resident Minister of A-Lang Worship Centre) and Pastor Abraham Addae Agyeman (Area Evangelism Ministry Leader and Odorkor District Minister).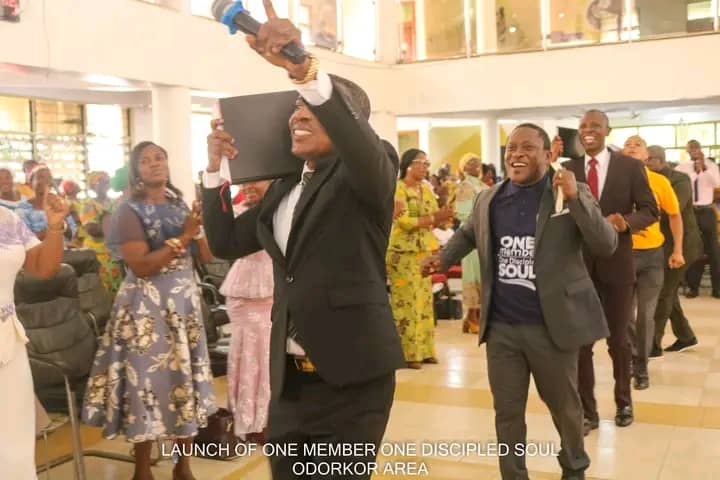 The well-attended event witnessed the participation of over 500 persons drawn from all 21 districts within the Area.
Apostle Dr. Christian Tsekpoe, preaching on the topic 'Jesus: Good News to the World' with scripture reference from Luke 2:10, emphasised that Jesus died to atone for the sins of all humanity. Therefore, it is paramount to share this good news with people worldwide.
He stressed that it is the duty of Christians, having received this knowledge, to share it with others so that they would also come into the saving knowledge of Christ Jesus and escape eternal damnation.
In a brief remark, Apostle Tetteh Judah called upon members of the Area to actively engage in the month-long project by fervently proclaiming the good news of Jesus Christ wherever they find themselves in order to save those who are perishing.
He also encouraged participants to launch the project at their respective districts and local assemblies while urging members to be actively involved in aggressive evangelism exercise.
As part of the strategies outlined for the aggressive evangelism month, the Area Head announced that any district that is able to record 500 souls during this period will receive a grant of GHS 10,000.00 from the Area.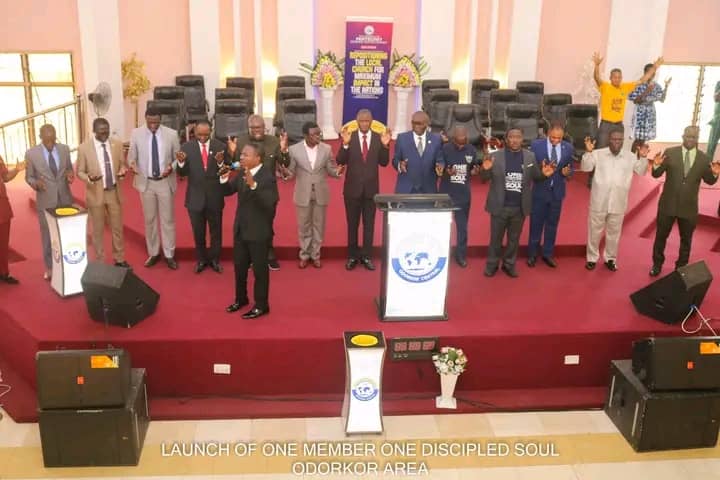 A powerful revival swept through the event as the Area Head led the participants in a heartfelt prayer session and in singing some Evangelism Ministry songs.
The "One Member, One Discipled Soul" concept, conceived by the Evangelism Ministry as part of the church's five-year strategic plan (Vision 2023), designates November each year for Aggressive Evangelism. This initiative aligns with the main mandate of Christ to His disciples, which is to go into the world, win souls for God, and disciple them accordingly.
Report by Odorkor Area Media Team.