The Church of Pentecost, through her social services directorate, Pentecost Social Services (PENTSOS), has constructed a limited mechanised water system for the Kpalworgu Community in the Wa East District of the Upper West Region.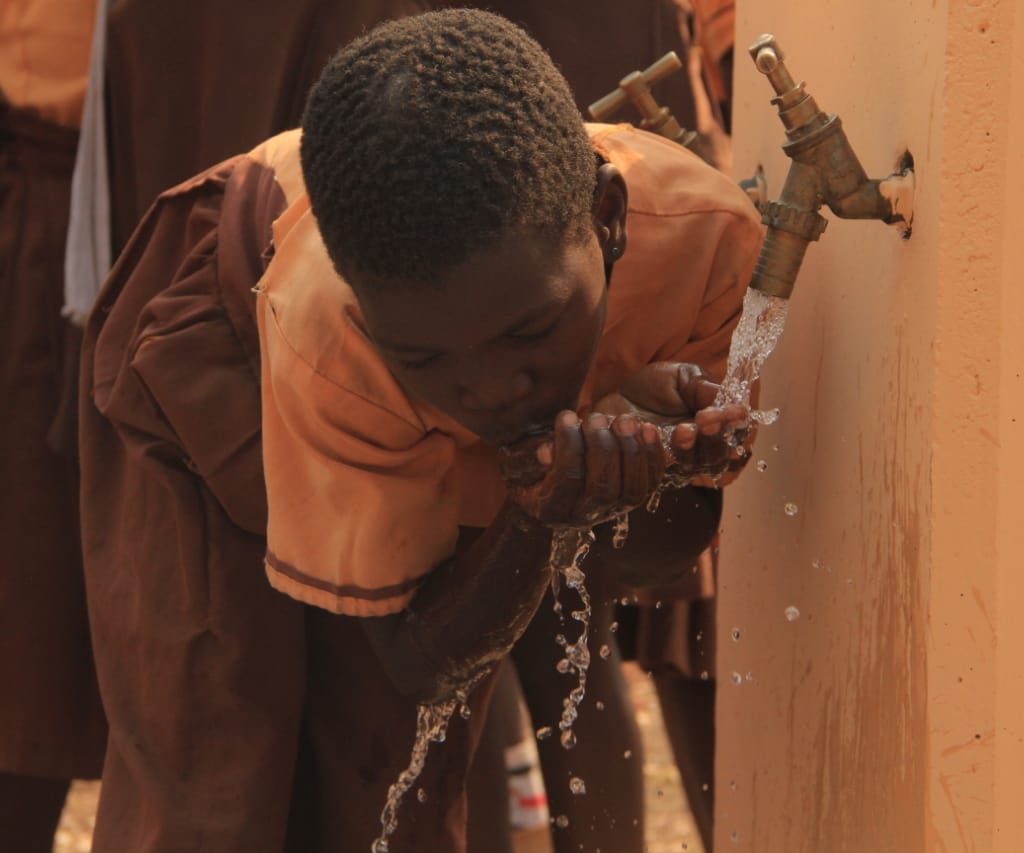 The water system, which was constructed at a total cost of GHS 50,000.00, consists of a borehole, a 10,000-litre overhead storage tank, and two standpipes connected through a pipe network to deliver water to the Kpalworgu school, CHPS Compound, and other residents of the community.
A public standpipe with three fetching taps was also constructed for the Fulani community in the Area as part of the project.
According to the PENTSOS Director, Elder Richard Amaning, the project was started in 2019 but its completion delayed as a result of power extension challenges.
He further noted that, due to the limited number of boreholes fitted with hand pumps in the community, school children, health workers and the residents relied heavily on rainwater harvesting (which is seasonal) for water supply.
The water system would, therefore, provide relief to the community people, particularly pupils and patients, he added.
The facility, which adds to the growing list of social interventions undertaken by The Church of Pentecost in the last five years, was commissioned by the Wa Area Head of the Church, Apostle Daniel Nii Tetteh Tackie, during a special ceremony held last Monday.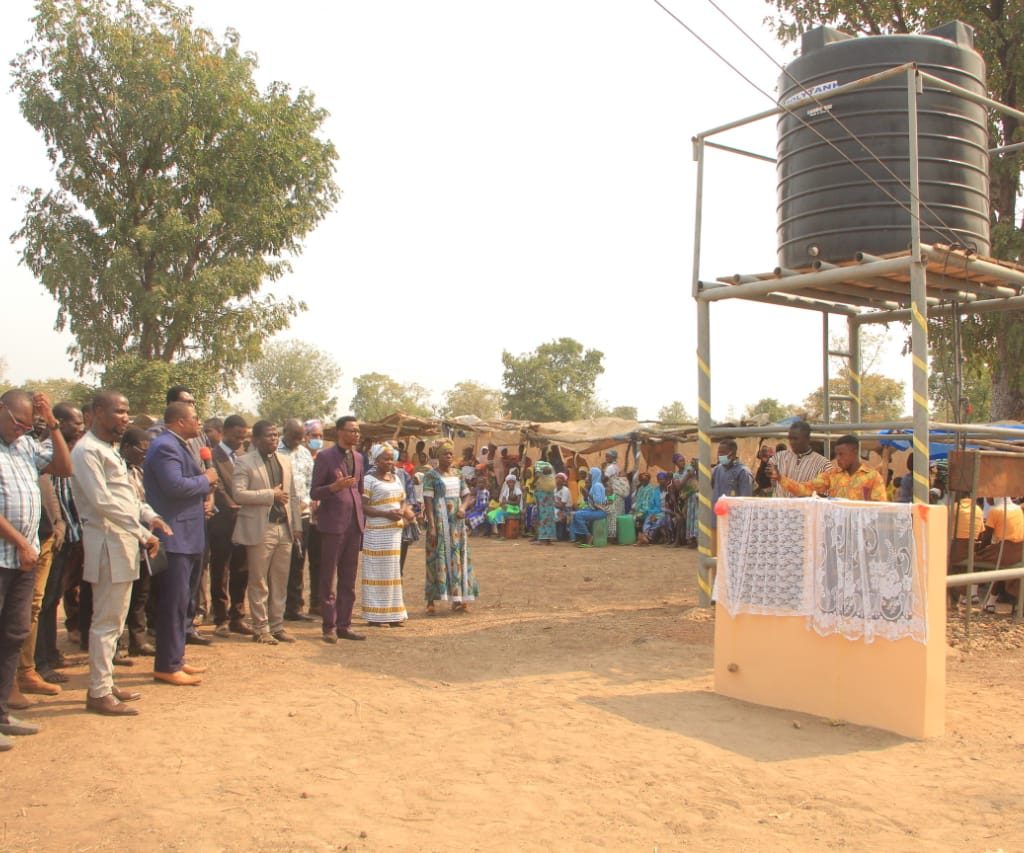 Apostle Tetteh Tackie, in his speech at the event, indicated that the water system is in line with the Church's five-year strategic vision (Vision 2023), which among other objectives, is focused on championing societal transformation.
Drawing some lessons from Jesus' feeding of the five thousand to exhort the gathering, the Church's Coordinator for Home and Urban Missions (HUM), Apostle Emmanuel Agyei Kwafo, said that the social needs of people must be on the heart of every government and institution, stressing that: "providing water to a community is as important as bringing them the gospel."
Apostle Kwafo further urged the community people to live together in love, and not to waste resources since "every wasteful community is a poor community."
The Wa East District Chief Executive, Dr. S. K. Mahama, a special guest at the event, thanked the Church for the great work done and lauded the Church's holistic approach to ministry.
"When you attend The Church of Pentecost, the Church does not only work on your spirit, but it also cares for your soul and body," he said.
The representative of the Kpalworgu Chief at the ceremony also conveyed the chief's gratitude to the Church as well as teachers and health workers for their significant contributions to the development of the community.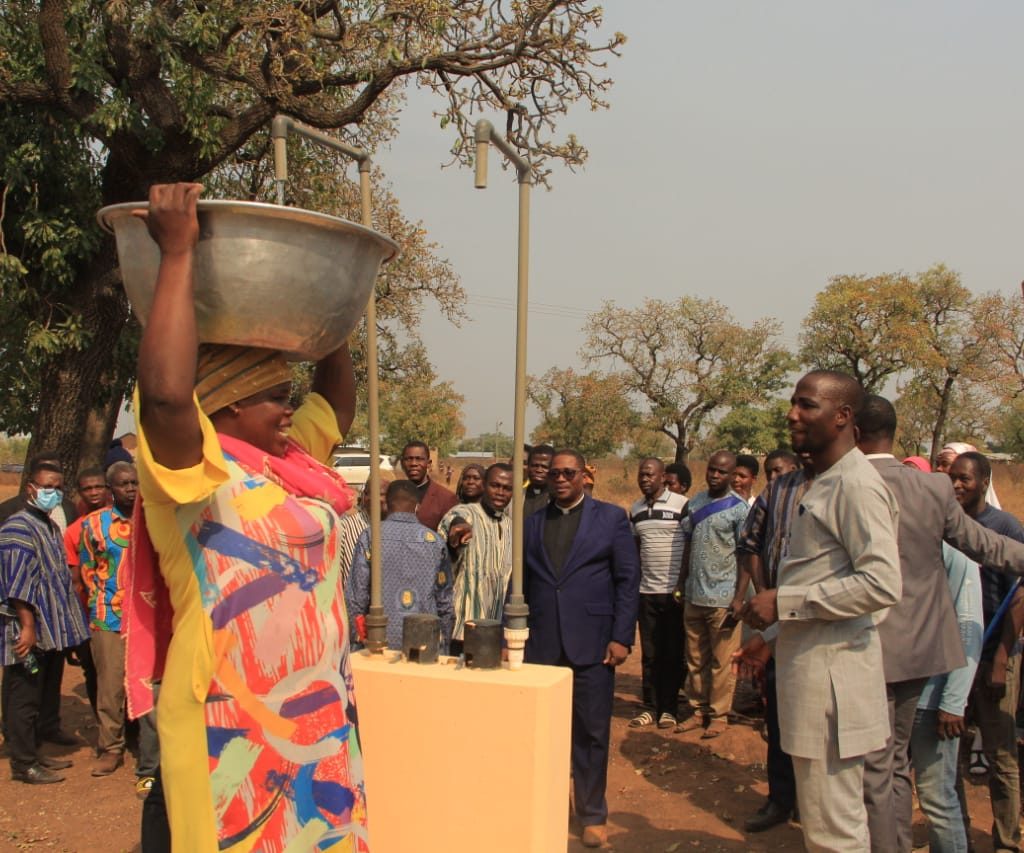 Present at the commissioning ceremony were a cross-section of the Wa Area pastorate, staff of the PENTSOS Directorate, principal officers from the Wa East District Assembly, community elders, the Fulani Chief, Church members and community people.
PENTECOST NEWS.