A coconut processing plant constructed by the Adansi Atwereboana District in the Assin Foso Area of The Church of Pentecost has been commissioned.
The GH¢95,000.00 project was commissioned by the Assin Foso Area Head of the Church, Apostle Frederick Kwaku Andoh, on Friday, June 9, 2023. The chiefs and people of the community attended the colourful ceremony.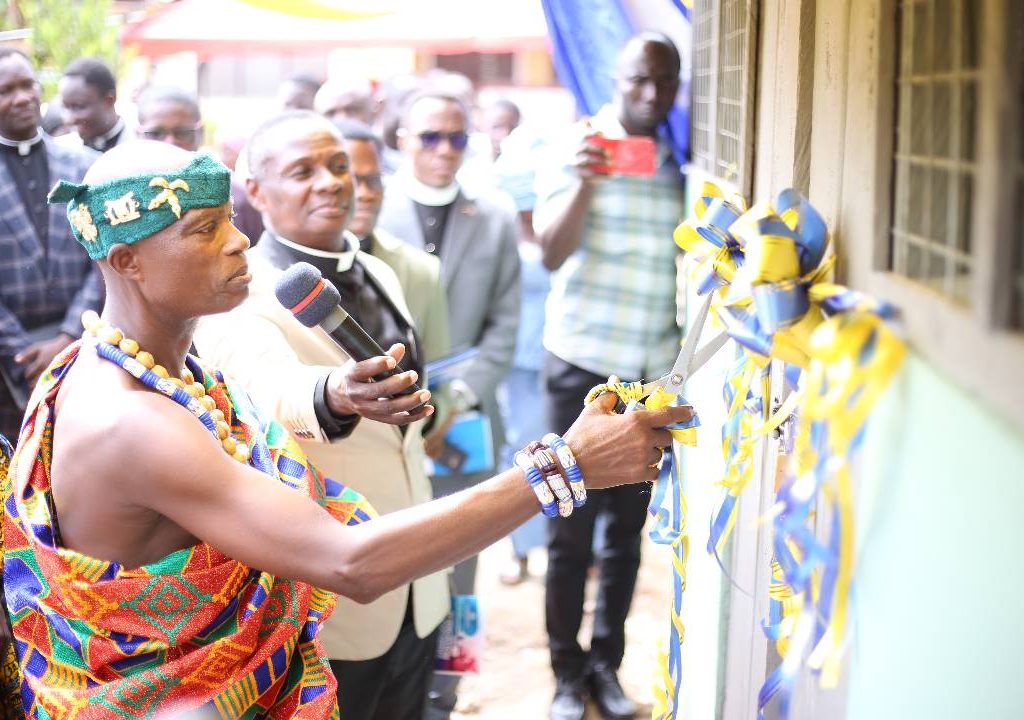 The facility, which will extract coconut oil with the brand name 'Pent Rich Cooking Oil,' is expected to offer initial direct job opportunities to about 20 people.
The District Minister, Pastor Maxwell Kusi, a brainchild of the project, explained that he used the internally generated funds to finance the project.
He indicated that the Church intends to use the facility to turn around the economic fortunes of members of the Church in the district, create employment opportunities for the youth, and find alternative sources of income to support ongoing church projects.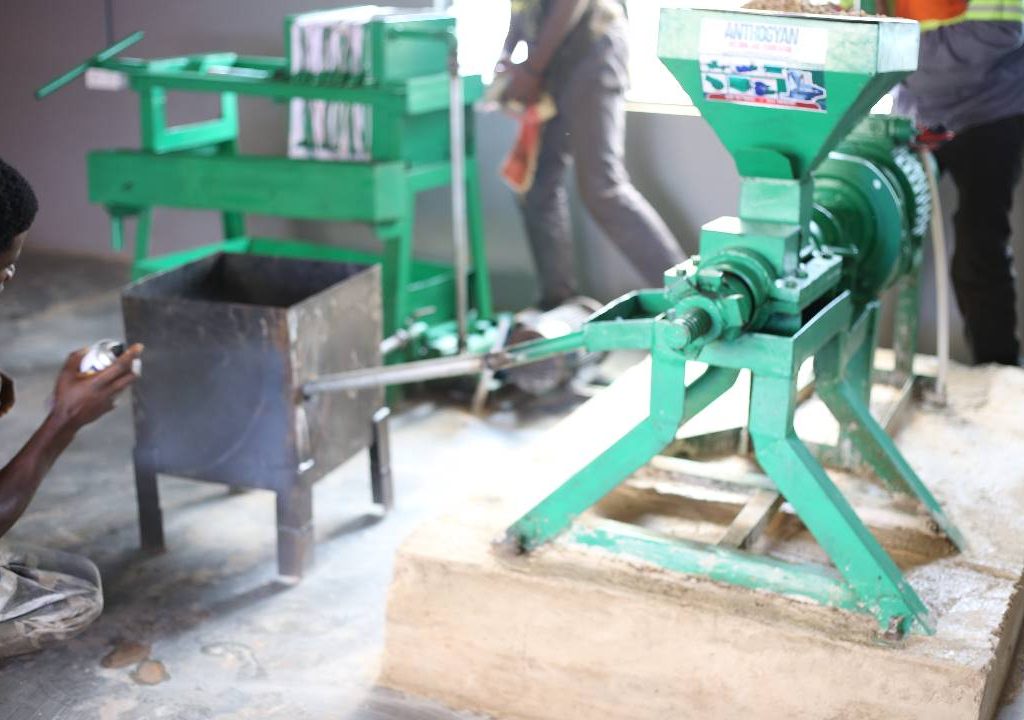 "This project follows the inauguration of a market project the Church constructed for the Atwereboana community a year ago," Pastor Kusi disclosed.
According to him, the people in the area are predominantly farmers, most of whom are engaged in coconut production, stressing that the need to provide a ready market for their produce and improve their economic situations gave birth to the project.
"Aside from generating more funds to support the Church's developmental projects, we hope to create jobs along the value chain for our teaming youth," he added.
Speaking on the topic, "Identifying and exercising your unique talent for maximum impact," with scripture reference from Matthew 25:14-29, the Area Head, Apostle Frederick Kwaku Andoh, asserted that God had created a unique talent in each person which, when identified and harnessed, brings more significant impact.
"One disaster that can happen to anyone is identifying your talent and yet hiding it," he said, adding, "Remember that you are accountable to God for every talent he has given you. Identify your talent, exercise it and God will bless you and cause you to make the needed impact."
Mr Kester Gyedu Dente, who represented the Adansi South District Chief Executive (DCE), commended the District Pastor for his visionary leadership, which has improved the local economy and job creation.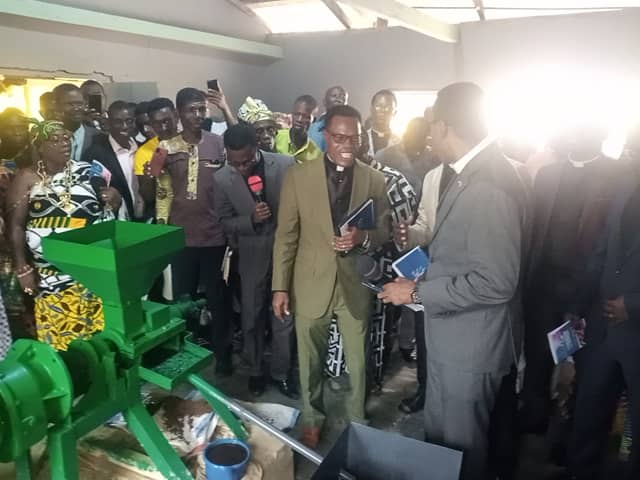 He seized the opportunity to advise potential workers at the plant to work faithfully in expanding the business.
The Odikro of Adansi Atwereboana, Nana Adua II, also paid glowing tribute to The Church of Pentecost and the District Pastor for their massive contributions towards the development of the community and its people.
Present at the ceremony were Ministers of the Church and their wives in the Assin Foso Area, delegates from the Adansi South District Assembly, Heads of Departments, Chiefs and Elders of Adansi Atwereboana, and market queens, among others.
Report by Pastor Samuel Avornyo, Area Reporter