The Teshie-Nungua Area Youth Ministry of The Church of Pentecost has held a day's training seminar for 153 youth workers in the Area.
The training programme took place on Saturday, April 17, 2021, at the Agnes Boahemaa Gyimah Memorial Temple at Nungua C5, Accra.
Speaking at the event, the Area Youth Pastor, Ebenezer Korankye Agyapong, called on the youth to hear from God for themselves and not always listen to what others say concerning their lives.
"Find out what God is telling you; find out what God wants you to do for your district. Don't simply follow what others are doing," he said.
Using the story of the young prophet in 1 Kings 13:1-32, he said that the young prophet who was given clear instructions from God was deceived by an older and experienced prophet leading to the loss of his life.
Pastor Agyapong, who is also the Resident Minister of the Pentecost International Worship Centre (PIWC), Graceland said that although old people have experience, personal instructions from God should be taken seriously," he said, adding, "The young prophet could have saved his ministry if he had followed the original instructions from God."
He urged young people to accept challenges and new opportunities such as doing their national services in remote areas where they could support the work of the kingdom and get the opportunity to do ministry work.
He added that it is important to pray and consider a lot of things before taking major decisions in life. According to him, the desire and appetites of people have brought sin into their lives. "If we have eaten wrong things, we pray that God almighty who is rich in mercy should forgive us our sins," he prayed.
He also urged youth workers to be wholly dedicated to the things of God once they accept the responsibility of leading the youth.
Pastor Ebenezer Korankye Agyapong also used the Dilemma Bible Discussion method to discuss the issues in the Bible verse.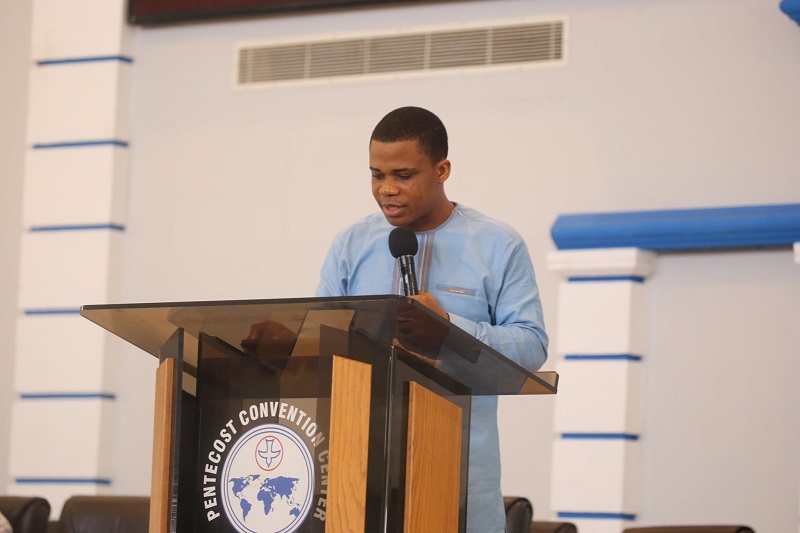 The Resident Minister of Bethel Worship Centre, Pastor Kwasi Asante Annor, also spoke on the topic, "Excelling as a Youth Leader in a Glorious Church."
Pastor Annor, who is also the General Manager of Pent TV, quoted several Bible texts including 2 Timothy 2:2; Ephesians 5:27; Isaiah 40;31; Ecclesiastes 10:10 and 2 Timothy 20:21, and listed four types of leaders, namely passive, parasite, prodigal and productive leaders.
"Passive leaders are post-conscious and do not do the required work while parasite leaders make good use of the influence associated with the position, taking advantage of the post to manipulate the members," he stated.
According to Pastor Annor, prodigal leaders are a waste in the system as they do not produce results as expected of them.
"Productive leaders serve whole-heartedly. They learn, help and develop with the work," he explained, adding, "They are also faithful, available, and teachable. They make conscious effort to develop others."
He stated that good leadership is a daily gradual discovery of self, stressing that "champions are made on the training ground, not on the field."
Pastor Kwasi Annor urged young leaders to imbibe the qualities of the eagle; have great vision with fortitude, be self-disciplined, carry themselves well, be responsible, think clearly, be resourceful, and well-grounded in their faith.
Report by Isabella Gyau Orhin.