It was all joy when the ultra-modern office complex of the Sefwi Wiawso Area of The Church of Pentecost was dedicated on Friday, July 31, 2020, at the total cost of GH¢ 388, 135.03.
The dedication of the storey facility with five offices, washrooms and two conference rooms, coincided with the ordination of two Overseers as Pastors of the Church.
The newly constructed Area office is situated at the premises of the Area mission house.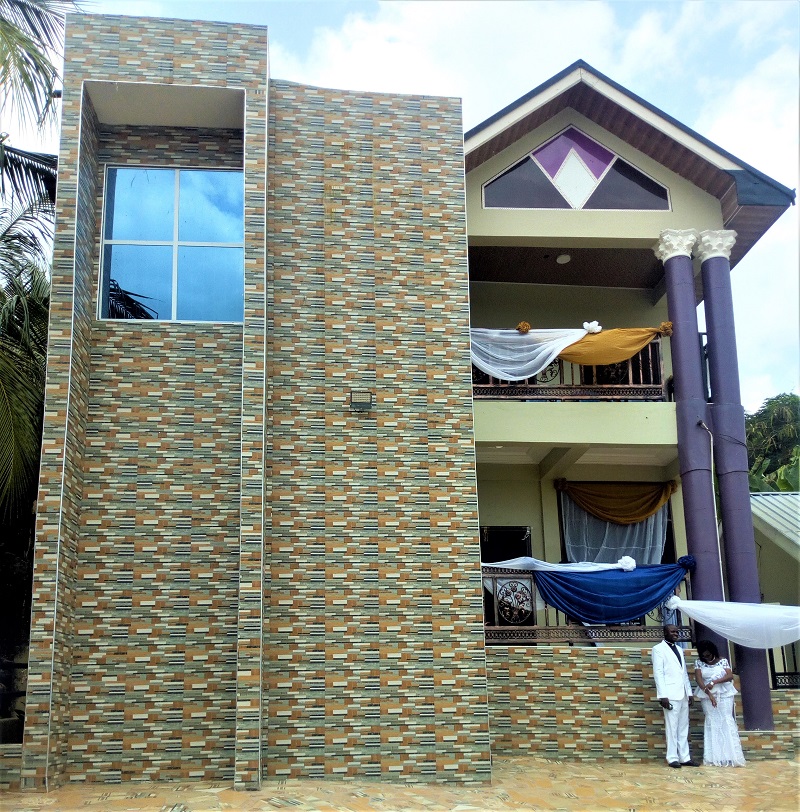 The Area Head of Takoradi and Executive Council Member, Apostle Joseph Assabil, officiated the ceremonies, assisted by the Sefwi Wiawso Area Head, Apostle John Obeng Kesse, and the Essam-Debiso Area Head, Apostle Robert K. Andoh.
Delivering a brief sermon titled, "Ordained for Service" (Ephesians 4:7, 11-14), Apostle Assabil advised ministers as well as officers of the Church to attach much importance to ordination service.
According to him, people should not focus only on the outward or physical aspect of the ordination but rather the spiritual impartation and transformation that a person undergoes during the process.
"Ordination endows someone with more potential from God to operate in another dimension," he stressed. He, therefore, admonished ministers and officers of the Church never to see ordination as a calling into a new position or status but a higher-level dimension of responsibility entrusted to a servant of God to build the body of Christ and the Church in order to train them to reach the full knowledge of Christ Jesus.
The newly ordained Pastors were Michael Osei of Sui District and Kwaku Owusu Boadu of Bopa District.
In a related development, the twin babies of Pastor Paul and Mrs. Paulina Mahama of Bodi District, and the newborn of Overseer Prince and Mrs. Jemima Brako Okyere of Patakro District, were dedicated.
The ceremonies were attended by the Pastorate, Officers, family members and loved ones, among others.
Report by Overseer Alex Ansah-Nyarko, Sefwi Wiawso.