The Pentecost International Worship Centre (PIWC) – Sakumono in the Teshie-Nungua Area of The Church of Pentecost, has won 52 souls to the glory of God during a rural outreach to Tsopoli in the Tema Area.
The outreach which took place on Saturday, April 17, 2021, began with intensive prayer upon arrival at the community. The team then embarked on house-to-house evangelism, dawn broadcast by the advance team, a film show, medical screening, and sharing of clothes, toiletries, shoes, and other non-perishable food items to the community people.
The District Evangelism Ministry Leader, Nana Obrempong Owusu, was full of appreciation to the Almighty God for the success of the outreach. He admonished churches to continuously share the word of God even in these difficult times of the global pandemic, saying, "During these difficult times, the love of God is what people need to share and God will glorify Himself."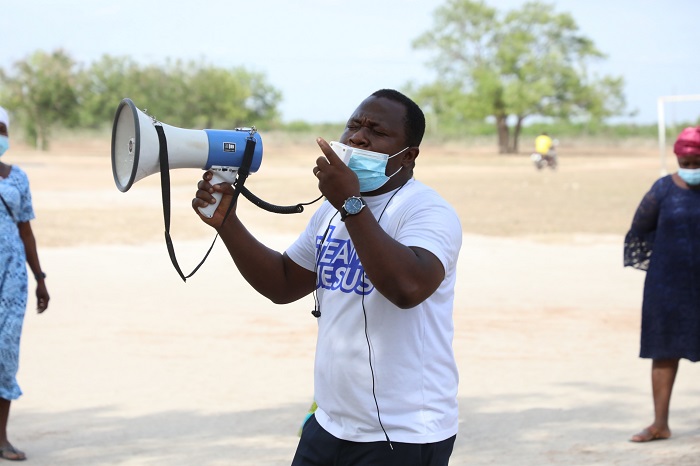 The Tsopoli District Minister of the church, Pastor Frank Mensah Tandoh, who was elated by the exercise, said that it has further enhanced the presence of The Church of Pentecost in the communities. "It's been an inspirational outreach which has met both the spiritual and the physical needs of the people," he said.
He expressed his gratitude to the leadership of PIWC–Sakumono for the outreach and prayed that the Lord would replenish everyone who helped and supported it.
The medical team attended to over 500 community members with about 300 being children below the ages of 15years.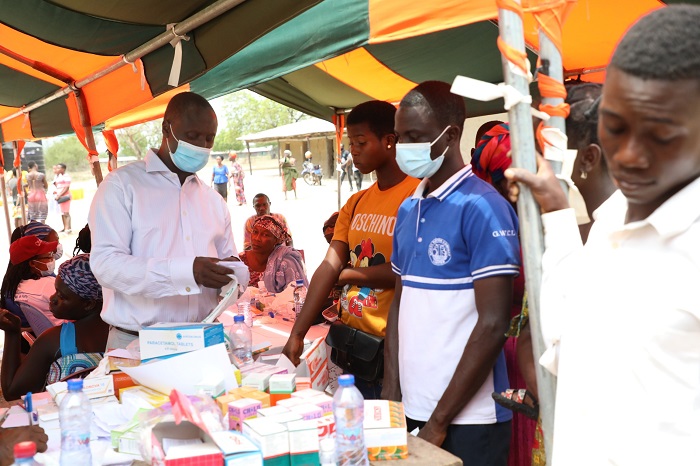 According to the leader of the medical team, Dr. Mrs. Mercy Obrempong, it's not enough to bring the gospel to the people and not attending to their health needs, hence the coming on-board of the medical team. She indicated that the medical team delivered health care in the area of deworming the children, dental care, eye screening, and also provided toothbrushes and paste to the kids. The blood pressure and sugar level, as well as some drugs and counselling services were provided to the people free of charge.
Praying for the team before they left for the outreach, the Resident Minister of PIWC-Sakumono, Pastor Anthony Owusu Sekyere Kwarteng, encouraged them to be bold and confident as missionaries of the Lord Jesus Christ.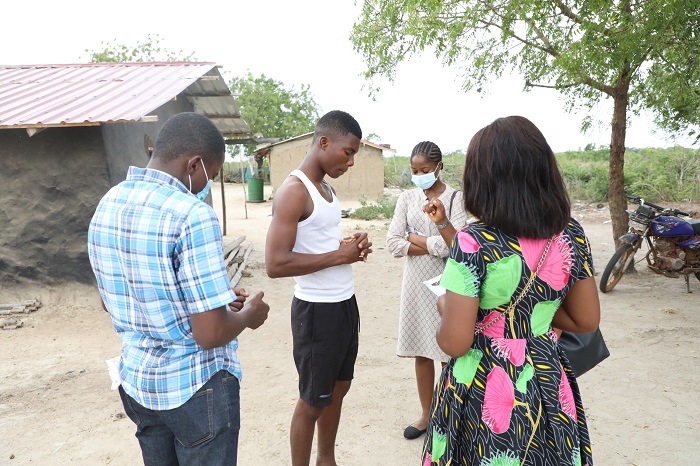 "As a mission-minded church, our duty is to preach the gospel," Pastor Kwarteng said.
Report by Yaa Asantewaah Adu Boahene.