The Pentecost International Worship Centre (PIWC), Sakumono has dedicated its newly acquired 30-seater Toyota Coaster bus at a brief ceremony held on Sunday, June 13, 2021, at the forecourt of the church. 
Apostle Dr. Alfred Koduah, the Teshie-Nungua Area Head of the Church, dedicated the bus.
The event was attended by some pastors in the Area together with their wives as well as members of the church, among others.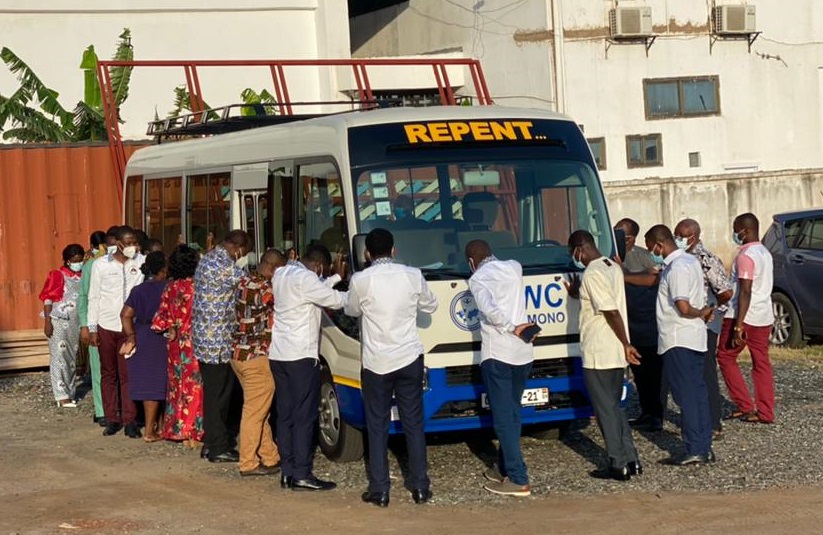 According to the Resident Minister of PIWC Sakumono, Pastor Anthony Owusu Sekyere Kwarteng, the bus symbolises more than just a means of transportation, saying, "It is a convenient way to help church members get to and from programmes that help them discover and practice their faith."
He added: "The bus will aid outreach trips and facilitate easy movements of members to events such as funerals, weddings, among other activities."
Report by Isabella Gyau Orhin.