Pentecost Social Services (PENTSOS), in partnership with LeadAfrique International (a non-governmental organisation), has organised a day's character-building seminar dubbed "SPARK" for 360 pupils from the Pentecost Schools.
The participating schools were the Pentecost Preparatory Schools at Kasoa, Madina, Tema, Ashiaman, and Bubiashie.
Experienced facilitators from Lead Afrique International led the students to improve character development by helping them to understand themselves, set life goals, build self-belief, and avoid self-doubt.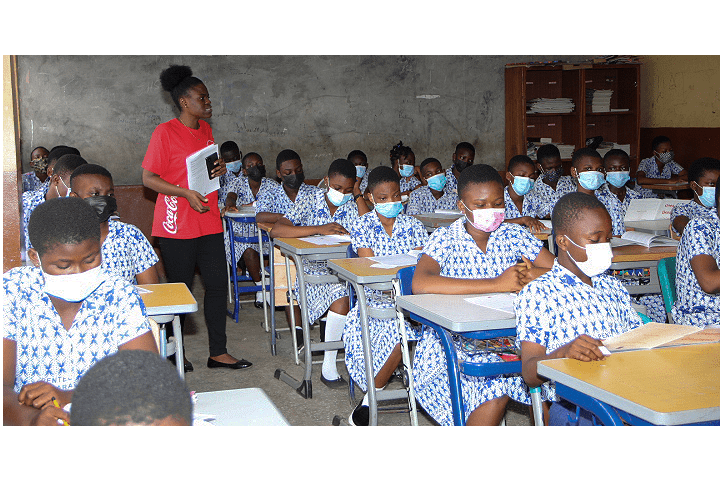 Delivering a speech at the event, the PENTSOS Director, Elder Richard Amaning thanked LeadAfrique International, and the sponsors of the event, Coca Cola Bottling Company Limited Ghana, for partnering with his outfit to unearth the greatness in the pupils.
He said the SPARK Project is in sync with the five-year strategic focus of PENTSOS for its educational institutions, which seeks to enhance quality education and contribute to improved access to quality education in Ghana, especially in deprived communities.
He further stated that the initiative is also in line with the five-year vision of The Church of Pentecost, "Possessing the Nations" with the overarching goal of equipping the members of the Church to transform every sphere of society with values and principles of the kingdom of God.
Present at the event were the heads of the participating schools, Mrs. Letitia Ohene-Effah (Co-Founder and Director of LeadAfrique International), Mr. Ernest Tobbin (CRS & Communications, Coca Cola Bottling Company Ghana), Elder Ing. Frank Nisah Adutwum (Operations Coordinator, PENTSOS), Deaconess Eunice Anima Pumpuni (Institutional Development and Support Manager, PENTSOS), and Ms. Lydia Ghunney (Guidance and Counseling Coordinator, PENTSOS).
"SPARK" is a character-building programme that aims at unearthing and maximising the potentials in pre-teens and teens. The overarching purpose is to equip teenagers with the right tools to become excellent students determined to live purpose-driven lives.
PENTECOST NEWS