The Cape Coast Technical Institute (CCTU) hosted the zonal games event organised by the Pentecost Students and Associates (PENSA), Cape Coast Sector on Saturday, June 17, 2023.
The participating schools for the event were Cape Coast Nursing and Midwifery Training College (CCNMTC), Ankaful Psychiatric Nursing Training College (PNTC – Ankaful), and Cape Coast Technical University (CCTU).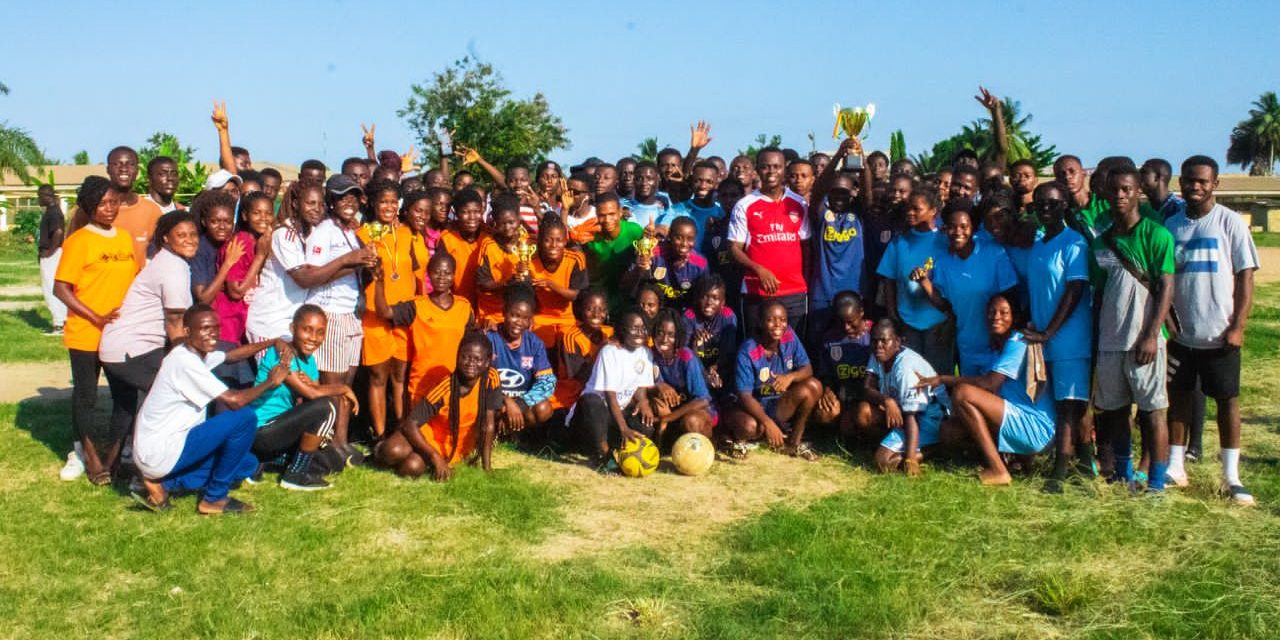 Activities undertaken were football, volleyball, sack race, and tennis ball for both male and female categories.
The PENSA Traveling Secretary for Cape Coast Sector, Pastor Blessing Joseph Quayson, in his introductory remarks, mentioned that "the purpose of these games is to fulfill the holistic development mandate of the Youth Ministry Vision 2023, which seeks to meet the holistic needs of the young people."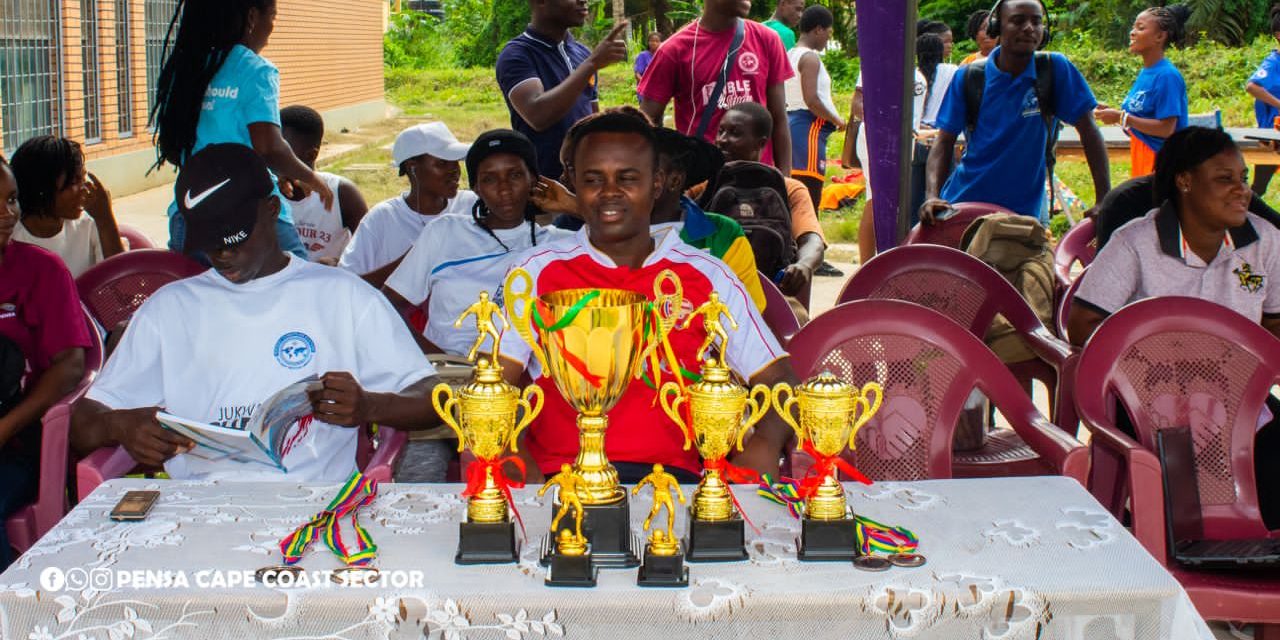 He added that these games will meet the physical needs of the students and also bring unity among PENSA members in the sector.
Reading from 1 Timothy 4:7-8, the PENSA Traveling Secretary urged the participants to train themselves to be godly.
He emphasised that, even though physical training has some values or benefits, godliness has more value or benefits for both the present life and the life to come.
Pastor Quayson also encouraged the participants to use the opportunity to share the gospel of Christ with others who have not given their lives to Christ.
The event was ceremonially opened with a tennis ball match between the PENSA Traveling Secretary and a student.
At the end of the games, PENSA-CCTU Ladies won the football tournament, and PENSA-PNTC Gentlemen emerged first in the men's football competition and the sack race.
PNTC Gentlemen and CCTU Ladies emerged first for the volleyball competitions.
PENSA-CCNMTC Gentlemen also won the tennis ball contest, while their ladies won the sack race.
Some individual honours were also presented to outstanding participants.
The PENSA Traveling Secretary and the Sector Head, Elder Raynold Nii Addo, took turns presenting various trophies and awards to the deserving institutions and players.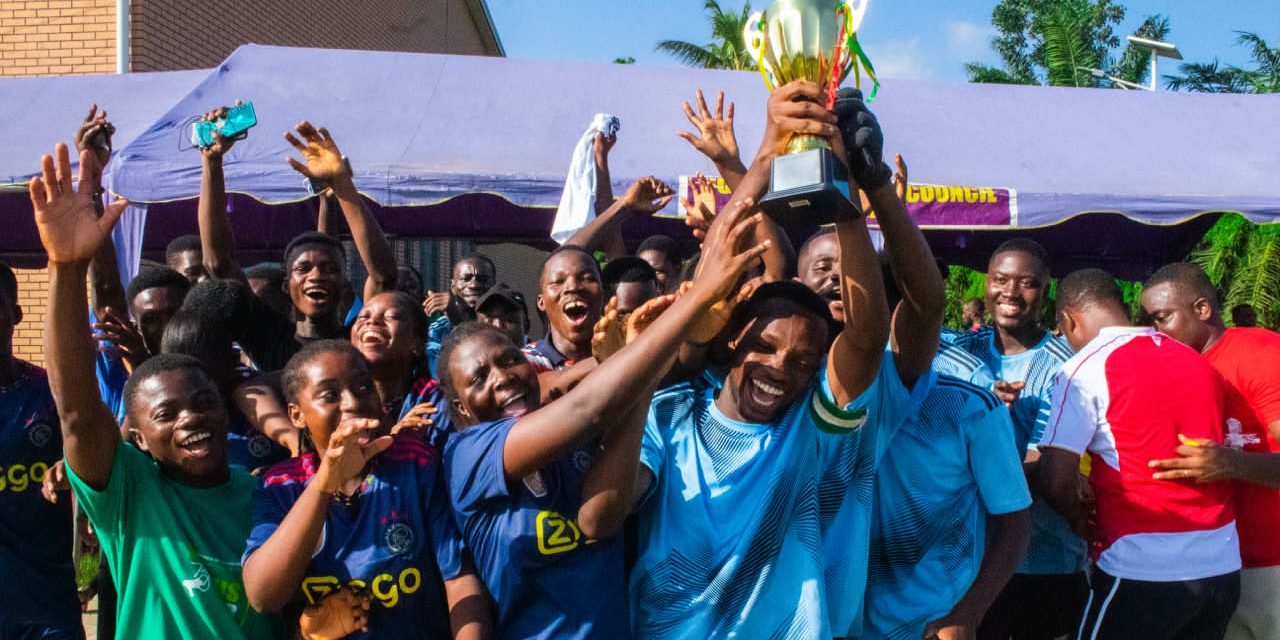 Kate Pratt and Esther Larbi of PENSA-CCTU, as well as Alex Konadu of PENSA-PNTC, who scored two goals each, were adjudged the best players of the tournaments.
Stanley Asare of PNTC and Celestina Nartey of CCTU also took home the Best Male Coach and Best Female Coach awards, respectively.
In attendance were Pastor Ebenenzer Ayivi Okoampah (Ebubonko District Minister), Elder Bismark Afrifa Marfo (Sector Finance Secretary), and all PENSA presidents and executives.
Report by Agnes Odei (PENSA CCTU Ass. Secretary)