The Old Tafo Area of The Church of Pentecost has donated a brand new Haojin motorbike and clothing to the Afram Plains Area as part of efforts in fulfilling the "Possessing the Nations" agenda of the Church.
Led by the Area Head, Apostle Daniel Yeboah Nsaful, and the Area Missions Committee, the items were presented to the Afram Plains Area Head, Apostle Victor Kwasi Asamoah, who was joined by his wife, Rebecca, at the Old Tafo Area Mission House on Monday, April 24, 2023.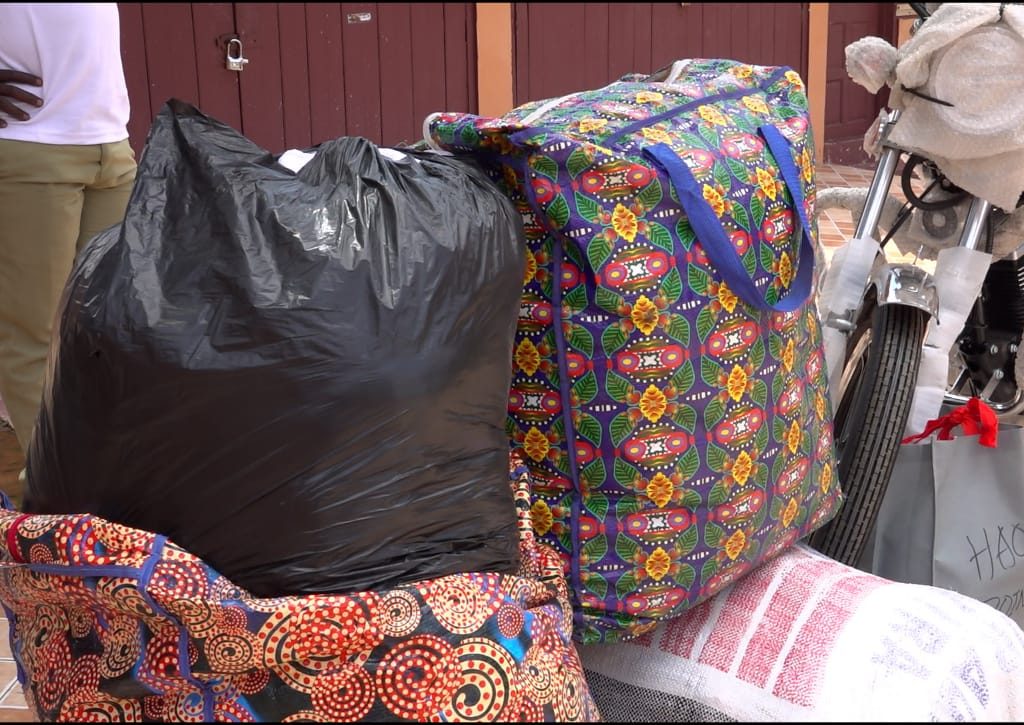 According to Apostle Yeboah Nsaful, missions play a vital role in reaching out to the world with the Gospel message, therefore, it is very necessary to lend a helping hand to this cause and inspire ministers in those areas with the needed logistics.
He said that the progress in the mission fields is a positive sign that the Kingdom of God is advancing which means that many are turning towards Christ, and to do that, support is indispensable.
He was optimistic that the motorbike and the clothing will go a long way to influence growth in the Area and also encourage members to appreciate the love of God.
Receiving the items, the Afram Plains Area Head, Apostle Victor Kwasi Asamoah, thanked the Old Tafo Area and the Missions Committee for the gesture and further encouraged other Areas to follow suit.
He added that deprived areas like Afram Plains are in dire need of motorbikes and tricycles to facilitate the spread of the Gospel.
He also thanked the Chairman of The Church of Pentecost, Apostle Eric Nyamekye, for his kind act during his visit to the Area and expressed how the act has greatly benefited them.
Present at the brief presentation ceremony were Pastor Emmanuel Otu-Gyan (Old Tafo Area Secretary), Pastor George Amesawu (Area Executive Member), Pastor Manasseh Mintah (Area Youth Leader), and a cross-section of officers from Afram Plains Area.
Report by Dennis Owusu & Emmanuel Nana Nsiah