The New Tafo Area of The Church of Pentecost, led by the Area Prisons Ministry, has donated food items worth GHS 12,200.00 to the inmates of the Ejura Camp Prison. An amount of GHS 1,000.00 was also given to cover their medical expenses.
Led by Pastor Agyemang Badu of Mile 3 District who represented the Area Head, Apostle Samuel Antwi, the team comprising ministers and their wives engaged the inmates in church service, leading many to accept Jesus Christ as their Lord and Saviour.
The food items included one bag of sugar, 10 bags of gari, 21 bags of rice, 13 boxes of soap, oil, tin tomatoes, tubers of yams, and toilet rolls were later presented to the facility.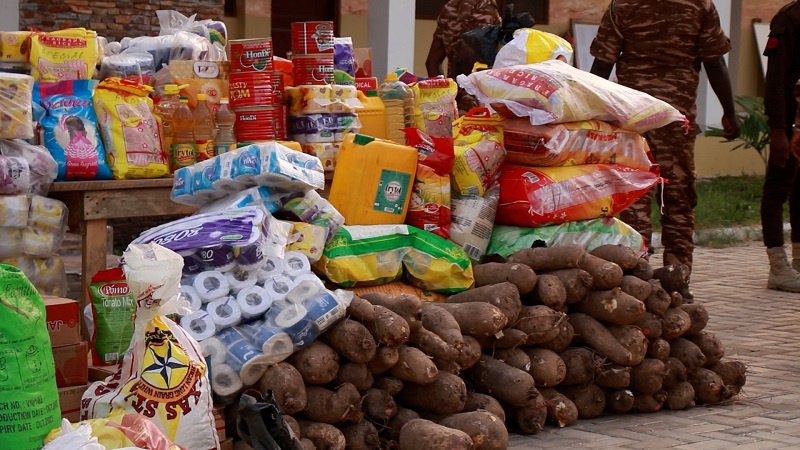 Pastor Agyemang Badu explained that the act was to provide hope that Jesus loves everyone regardless of their situation. He, therefore, asked them to trust that Jesus will take care of them.
He revealed that visiting the prisons and sharing the word of God with inmates equips inmates for productive futures, replacing the cycle of crime and incarceration.
"This is part of Possessing the Nations agenda, and on behalf of Apostle Samuel Antwi and his wife and all the pastors and officers of the Area, we have presented these items to the prisons to demonstrate the love of Christ to them," he said.
Officer in charge of the Ejura Camp Prison, Superintendent of Prisons Dickson Owusu Ameyaw, on behalf of the Prisons Administration appreciated the church for the gesture.
He expressed sincere thanks to the Chairman of The Church of Pentecost, Apostle Eric Nyamekye, the Area Head of New Tafo, Apostle Samuel Antwi, and all pastors and officers in the Area for their show of love to the inmates.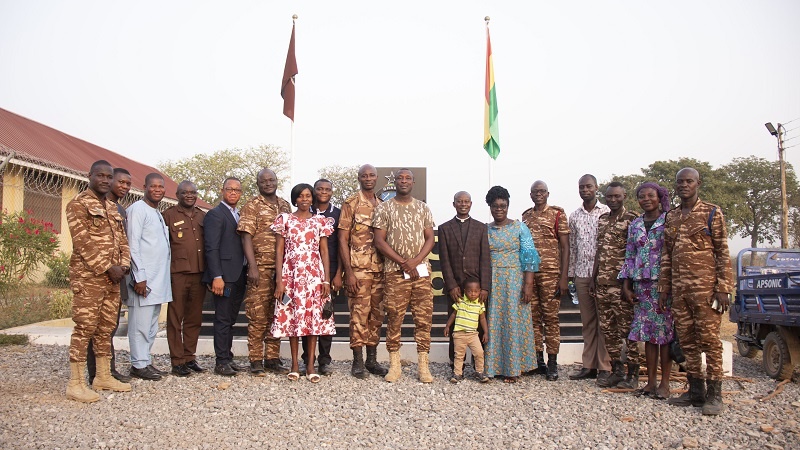 "This will go a long way to feed inmates. This year's Christmas will be special for inmates and it is all because of what The Church of Pentecost has done.
"Most of the prisoners have not enjoyed such since imprisonment. This time the story will be different, they will enjoy the meal in high spirits.
"When they are hungry, it distracts us a lot but with this food, we are confident that our challenges have been lessened," he said.
The Area Prisons Coordinator, Pastor Emmanuel Mantey, asserted that the act would not be a nine-day wonder.
He assured the inmates of free Bibles as requested.
Report by Owusu Dennis.