The Sunyani Area Head of The Church of Pentecost, Apostle James Gabriel Quardson, dedicated the new Dormaa Central Assembly church building on May 28, 2023, to the glory of God.
The dedication ceremony was attended by the Sunyani Area pastorate and their wives, former ministers of the district, retired ministers, Area and District Executive Committee members, Area Women's Ministry Executive Committee members, Traditional leaders, Assembly members, and church members, among others.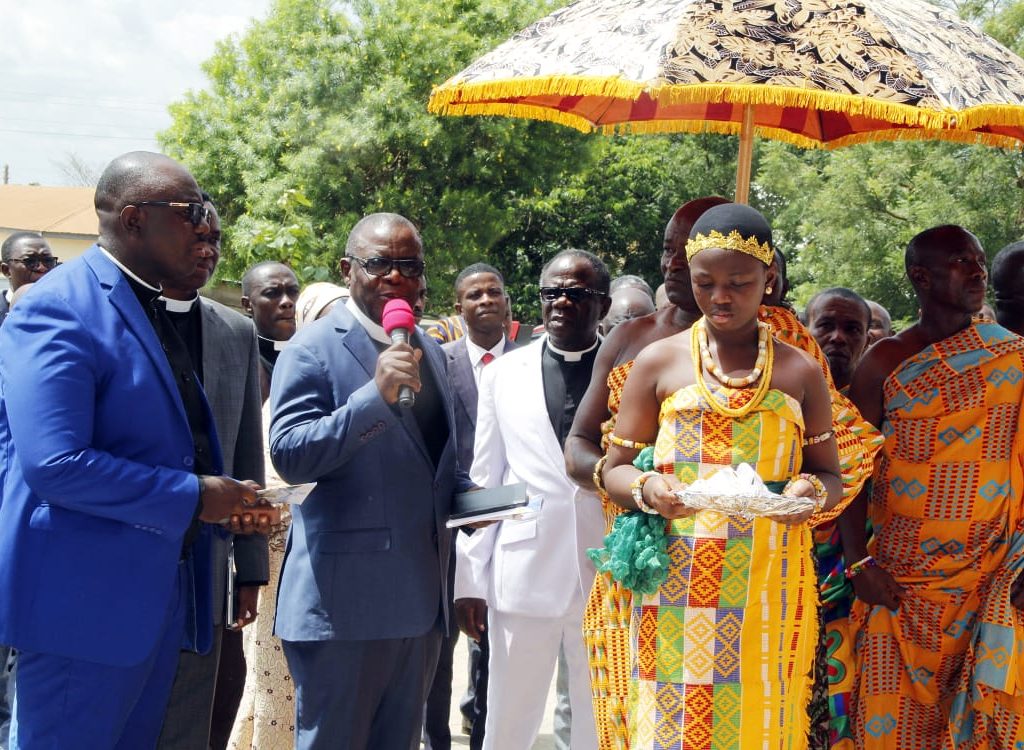 During the ceremony, Pastor Peter Garbah delivered a sermon on the theme "A Glorious Temple" from 1 Kings 8:1-13, urging Christians to seek God's glory as a means of obtaining a Glorious Church.
He emphasised that God desires a worthy place to reside, built by people with clean hands and a clean heart, as stated in 1 Chronicles 28:3-7.
"So, we must keep a pure heart to accommodate God's glory," he added.
Pastor Garbah also highlighted the importance of allowing the word of God to manifest in the lives of believers for His glory to manifest in the Church.
Elder Paul Adjei Bediako, the Presiding Elder of the Central Assembly and a District Executive Committee Member, provided a brief history of the project.
He mentioned that the assembly was established in 1984. He, however, noted that the idea to construct the Church building was mooted by a group of members who approached the then District Minister, Pastor Osei Kwadwo, to express the crucial need for a permanent place of worship for the Assembly. Consequently, the then Sunyani Area Head, Prophet James Osei Amaniampong, approved the construction of a new church building and supported the project with an amount of GHS 7,000.00 in 2004.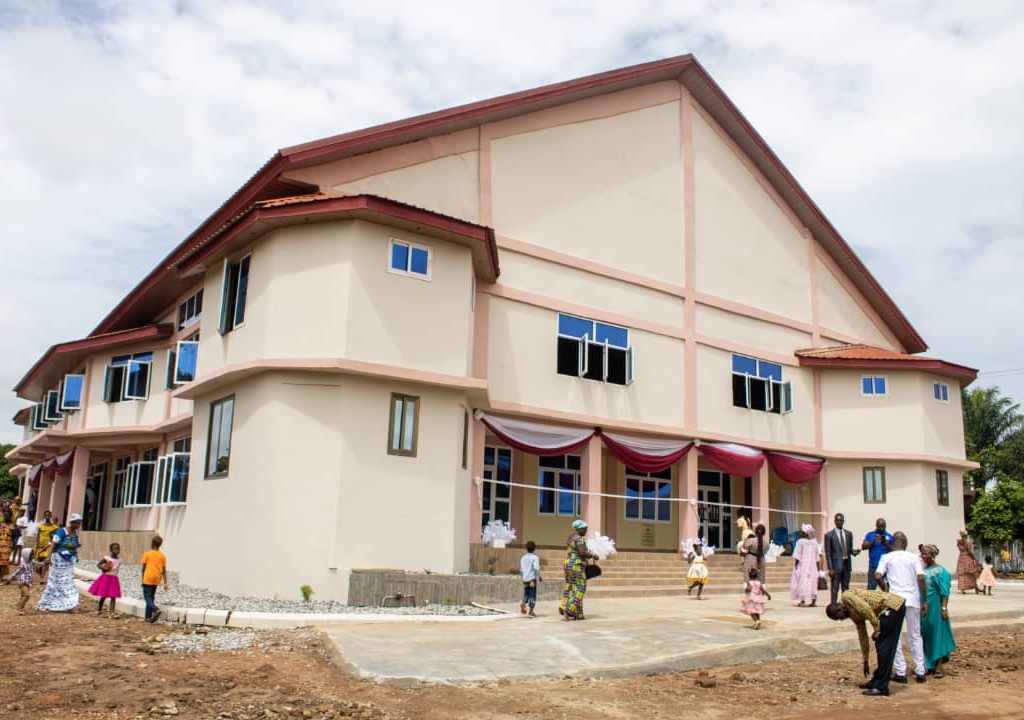 Under the leadership of the then District Minister, Pastor Emmanuel Yaw Adjei, the project progressed rapidly, and the foundation stone was laid on Sunday, May 6, 2006, by Prophet James Osei Amaniampong.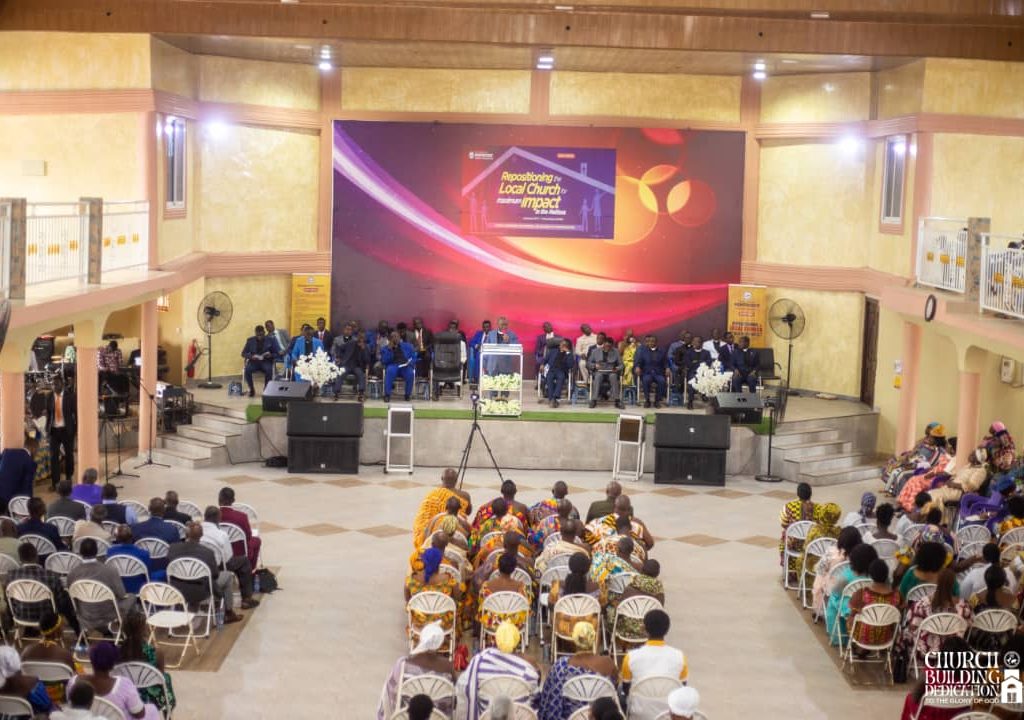 He acknowledged all past ministers of the New Dormaa District for overseeing the project from the beginning until its completion.
The current District Minister, Pastor Michael Osei-Appau, was commended for continuing the work started by his predecessors and successfully supervising its completion.
The Church also expressed appreciation to the founding leaders of the Assembly for their significant contributions to the project and the overall growth of the Church.
Report by New Dormaa District Media Team