The Kwadaso Area Head of The Church of Pentecost, Apostle John Budu Kobina Tawiah, has admonished the children of ministers and officers of the Church to live Christ-like lifestyle and be an example for other children.
He made the call at the maiden edition of the Kwadaso Area Ministers and Officers' Children Conference held over the weekend at the Kwadaso Central Assembly auditorium.
In a message based on Proverbs 22:6; Proverbs 1:8 and Isaiah 54:13 among other scriptures, Apostle John Budu Kobina Tawiah advised the children to be obedient to the instructions of their parents so that they can grow to become responsible adults in future.
"As a child, you must obey and respect your parents; if you do this, you will live long," he indicated.
Apostle Tawiah challenged them to live their lives as Christians and never to assume that because their parents are leaders of the church they are automatically saved.
He reiterated the need for them to get involved in church activities and learn how to play church instruments so that they can be a blessing to the church.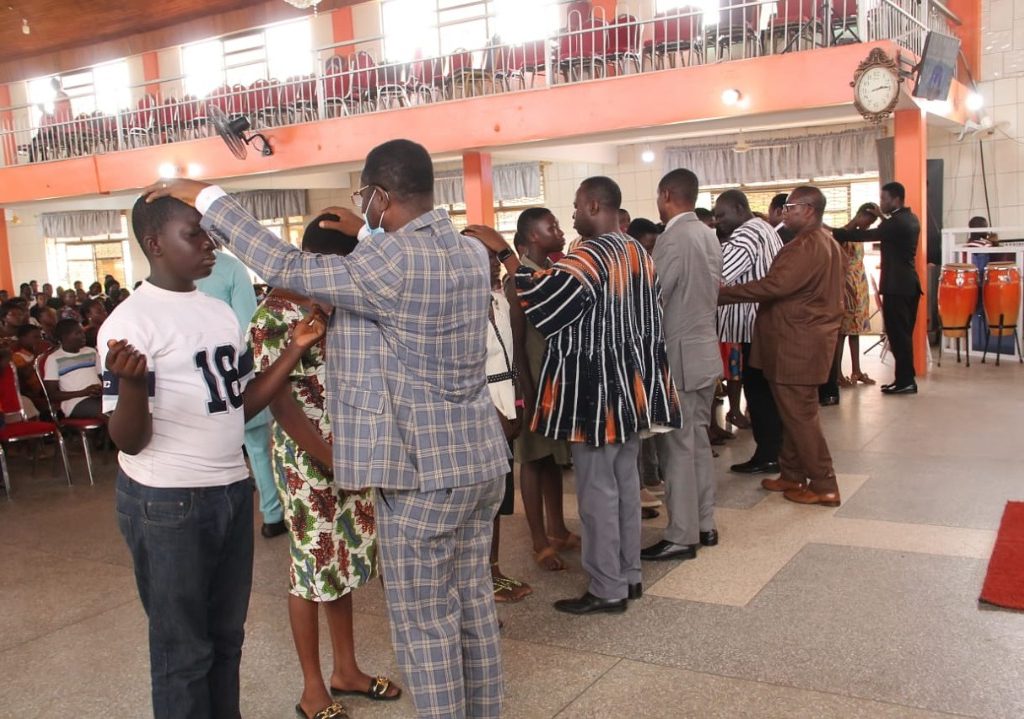 "Remember, God needs young people like you to be enlisted in His army and you must be willing to get on board with your talents, skills and giftings," he emphasized.
He encouraged them to desire to take up leadership roles in the church so that they can bring onboard fresh ideas to push the 'Possessing the Nations' agenda.
Ministers and their wives in the Area shared their life stories and gave opportunities to the children to ask questions bothering them during group discussions.
The conference was attended by 516 wards of ministers and officers. At the end of the programme, 23 teenagers accepted Jesus Christ as their Lord and personal Saviour.
Report by Ernest Perbi-Asare.