Mr Kammu Kassibe, a 35-year old idol worshipper, has accepted Jesus Christ as his Lord and personal Saviour.
Mr Kassibe responded to the gospel on 3rd August 2020 during a house-to-house evangelism outreach undertaken by the Adubrim District of The Church of Pentecost.
According to him, he had been practising idolatry with his late father since he was about 12 years old. He also confessed to using the amulets and charms against many people, especially unbelievers, and also for others who came to him for assistance.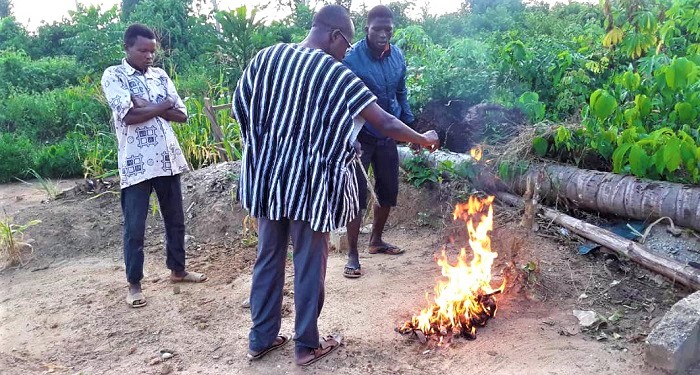 After surrendering to Christ, Mr Kassibe handed over all his amulets and charms to the Adubrim District Minister, Overseer Bismark Amoah, to be burnt.
Mr Kammu Kassibi, who lives at Dump, a small community near Adubrim, now fellowships with the Dump Assembly. To God be the glory!
PENTECOST NEWS