The Ho Area Virtuous Ladies wing of The Church of Pentecost has organised their maiden conference at the Pentecost International Worship Centre (PIWC), Mawuli Estate in Ho.
The event, which took place on September 21, 2020, was on the theme: "The Role of Temperament In Relationship and Marriage." It was attended by 470 participants. The purpose of the conference was to educate members of the group on the different types of temperaments or personality traits and how to manage them for an impactful relationship and marriage.
Speaking at the conference, the wife of the Area Head, Mrs. Elizabeth Esenam Ahiakor, touched on the four main types of temperaments and explicitly explained their characteristics, negative and positive impacts, and how to manage their strengths to outshine their weaknesses, saying, "Knowing this would help us in choosing our suitors."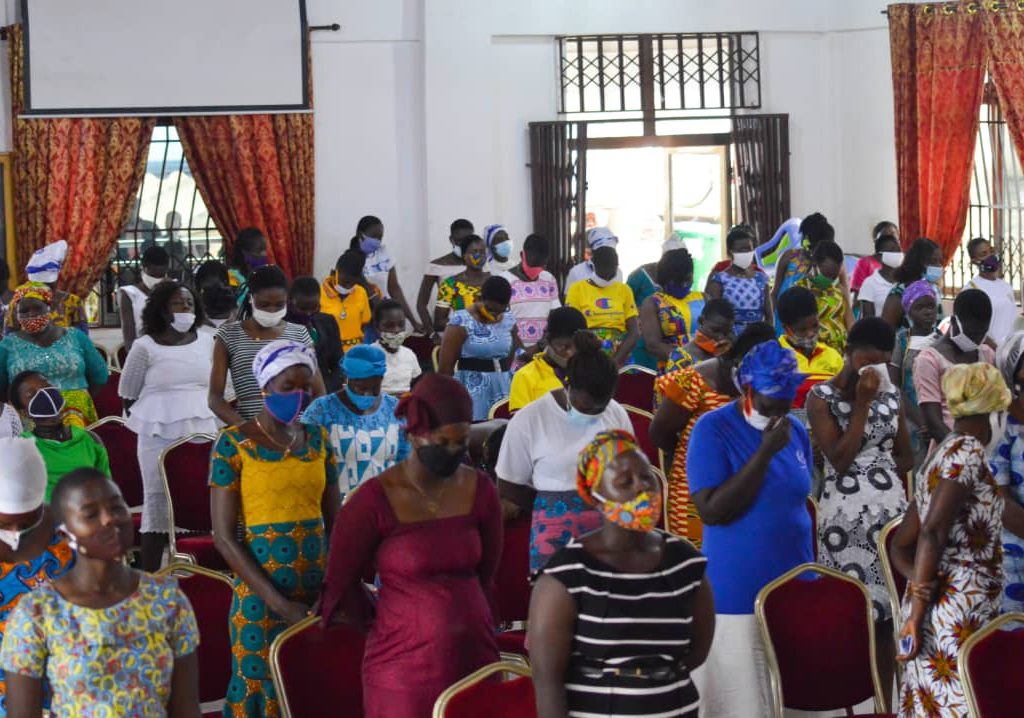 To the married, she encouraged them to know and focus more on their spouses' strengths and support them in bringing the positive sides of their temperament to bear, so as to enjoy their marriage.
Mrs. Elizabeith Ahiakor said that in as much as members of the Church intend to possess nations for Christ as agents of transformation, it is also expedient on their part to know these personality traits so that they can become all people to all men in order to win some for Christ.
Mrs. Deborah Guessou (wife of a Pastor) and Deaconess Fidelia Ametefe (the Area Women Ministry Leader) commended the leadership of the Virtuous Ladies wing of the ministry for organising the conference.
Report by Overseer Felix Brakatu, Ho.