A total of 146 persons have been ordained as officers of The Church of Pentecost in the Ashanti Mampong Area.
The ordination service, which took place during the Area quarterly prayers dubbed 'Destiny Defined Encounter,' was officiated by the Area Head, Prophet Foster Kwasi Aniakwaa.
Speaking on the topic, "Building a Glorious Church Through an Approved Workman" (1 Timothy 3:1-12; John 15:5-17; 2 Timothy 2:1-16), Prophet Aniakwaa stated that it is the responsibility of leadership to train new leaders to take over from them when they leave the scene.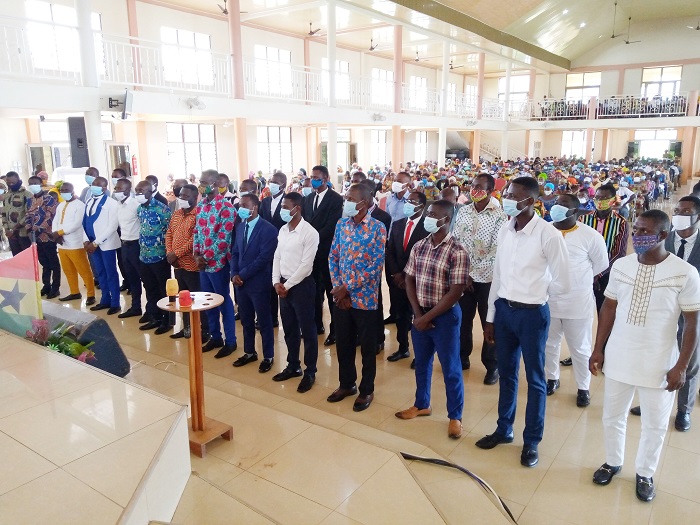 According to him, when leaders take the responsibility of training others, it helps prepare the leaders themselves, teach and guard the true biblical faith since members are well equipped to reflect the image of Christ.
Prophet Aniakwaa asked the ordained officers to bear fruit and also identify their strengths and abilities, polish them, and use them effectively for the progress of the church. "Leaders are branches who derive their strength from the vine who is the Lord Jesus Christ. A leader cannot have a life outside Christ. It is when they have received from the Lord that they can go out and bear fruit," he stated.
Report by Pastor Stephen Safo Nsiah.