The newly-constructed Dansoman duplex, the official residence for the National Co-ordinator for Home and Urban Missions (HUM) and the Women's Ministry Director, has been dedicated.
A short dedication ceremony officiated by the General Secretary, Apostle Alexander Nana Yaw Kumi-Larbi, was held on Wednesday, December 28, 2022, at Dansoman Sahara. He was assisted by the International Missions Director (IMD), Apostle Emmanuel Agyemang Bekoe, and the Dansoman Area Head, Apostle Daniel Kojo Sey.
The Project, Development & Estate Manager at the General Headquarters, Pastor James Orhin Agyin, in a brief history of the project said that in maximising the use of land due to the ever-increasing demand in strategic locations in the Accra Metropolis, the Headquarters management directed for the old structure to be demolished and replaced with a befitting design that could serve two directors at a time.
The single-storey double occupancy apartments comprise a 5-bedroom suite, a family area, living and dining, kitchen, laundry, storage spaces, security post, and car parking port.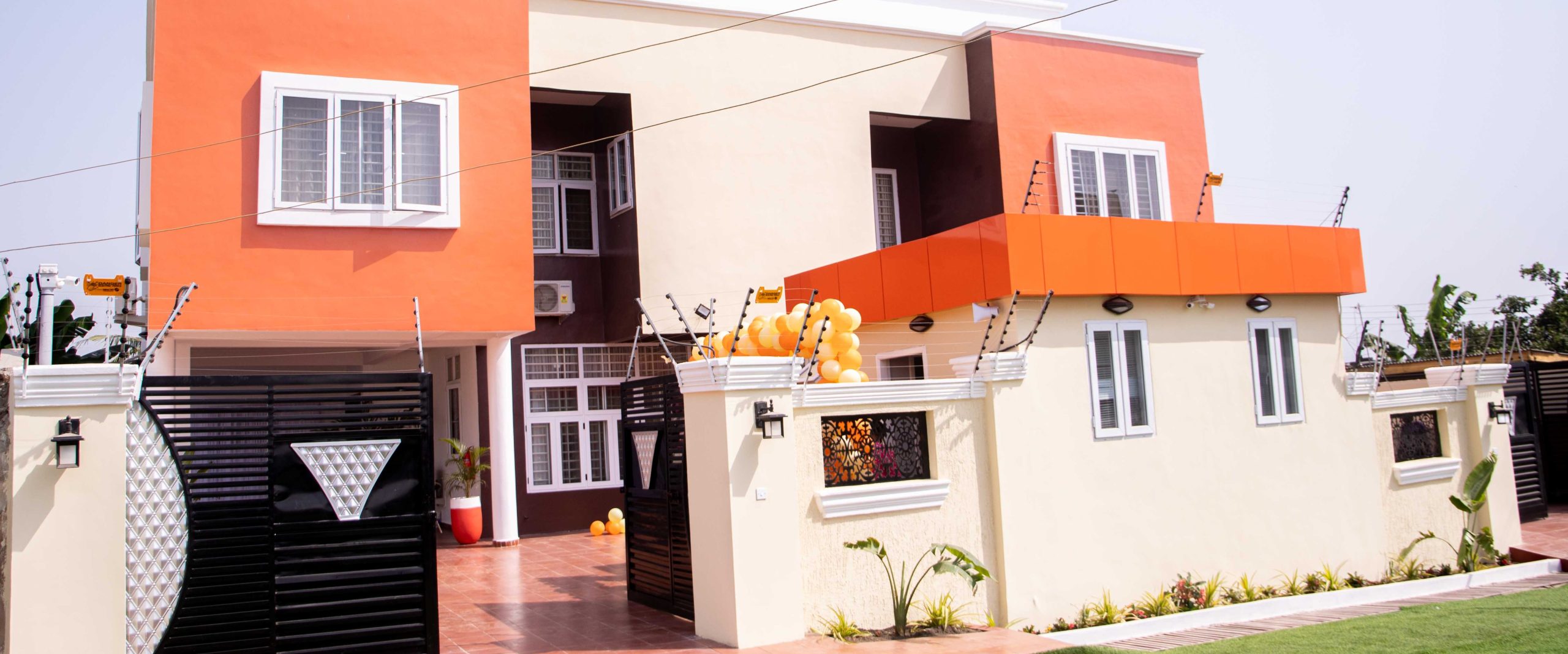 Speaking at the service, Apostle Alexander Nana Yaw Kumi-Larbi said that Christians are one family, saying, "We have become fellow citizens in the kingdom of God and ethnic barriers have been taken away bringing everyone together as one."
Touching on some aspects of the rules of conduct for ministers and members of the church, he urged members to take the pastor as their friend because the pastor needs compassion, help, advice and their prayers as they also need his.
"Make the Church your spiritual home. Love the brethren with brotherly affection and if you are able, contribute to the needs of the saints," he stressed, adding that since the church is our home, the problem of others must be a great concern to each other.
He further said that because believers are one, during casual conversations at home or at work, one must endeavour not to speak disrespectfully about the Church and its leaders.
The General Secretary explained that in the case of misunderstandings of any instructions, concerns and grievances must be made known to the appropriate authority for explanation or redress.
"Let's live as a family, take your minister as your friend, ask for understanding to anything you want clarity to in the church," he said.
Present were Prophet David Kankam Beditor (Greater Accra RCC Co-ordinator & Ashaiman Area Head), Apostle Samuel Osei Asante (Kaneshie Area Head & Executive Council Member), Apostle Vincent Anane Denteh (Pentecost Men's Ministry Director & Executive Council Member), Heads in the Greater Accra region, Ministry Directors, Management of the Headquarters, traditional leaders, session of Greater Accra Ministers and their wives.
The two Ministry Directors to occupy the new facility are Apostle Emmanuel Agyei Kwafo (National Co-ordinator, Home and Urban Missions) and Deaconess Philomina Mireku (Women's Ministry Director).
PENTECOST NEWS