J.C. Quaye Assembly Donates To Methodist Rafiki Satellite Village
The J.C. Quaye Assembly in the Lowcost District in the Winneba Area of The Church of Pentecost has feted and donated assorted items and food to Methodist Rafiki Satellite Village at Gyahadze, near Winneba.
The visit, which took place on February 14, 2021, formed part of the efforts to possess the nations and to celebrate Valentine's Day with the inmates of the orphanage.
The District Minister, Pastor Kofi Boateng, assisted by Elder DSP Alexander Otu-Bekoe and the Local Presbyters, presented the items worth GH¢ 6,000.00 to the Home.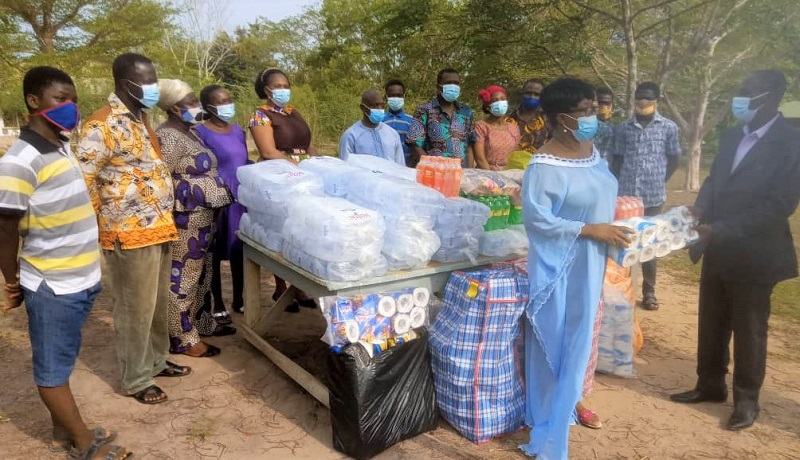 The items donated include bags of rice, cooking oil, toiletries, assorted drinks, biscuits, bags of water, and clothing.
In a short remark, Pastor Kofi Boateng said that "the tendency to forget the vulnerable and the needy on this day [Valentine's Day] is high especially during this Covid-19 pandemic. But the love of Christ must compel all people especially believers to show love to orphans, widows, and the needy among us."
The Director of the Methodist Rafiki Satellite Village, Rev. Dr. Isaac Nana Abekah, who received the items on behalf of the Home, was full of praise to The Church of Pentecost for the kind gesture.
Report by Pastor Isaac Sunkwa, Winneba Area Reporter.