As part of efforts to strengthen ties between the Chieftaincy institution and the Church, the Nkawkaw Area of The Church of Pentecost has constructed an ultramodern washroom facility at the Okwahu Chief's Palace at Abene.
The dedication and handing-over ceremony, which was held on January 8, 2023, coincided with this year's Thanksgiving Service organised by the Okwahu Traditional Council in collaboration with the Okwahu Council of Churches.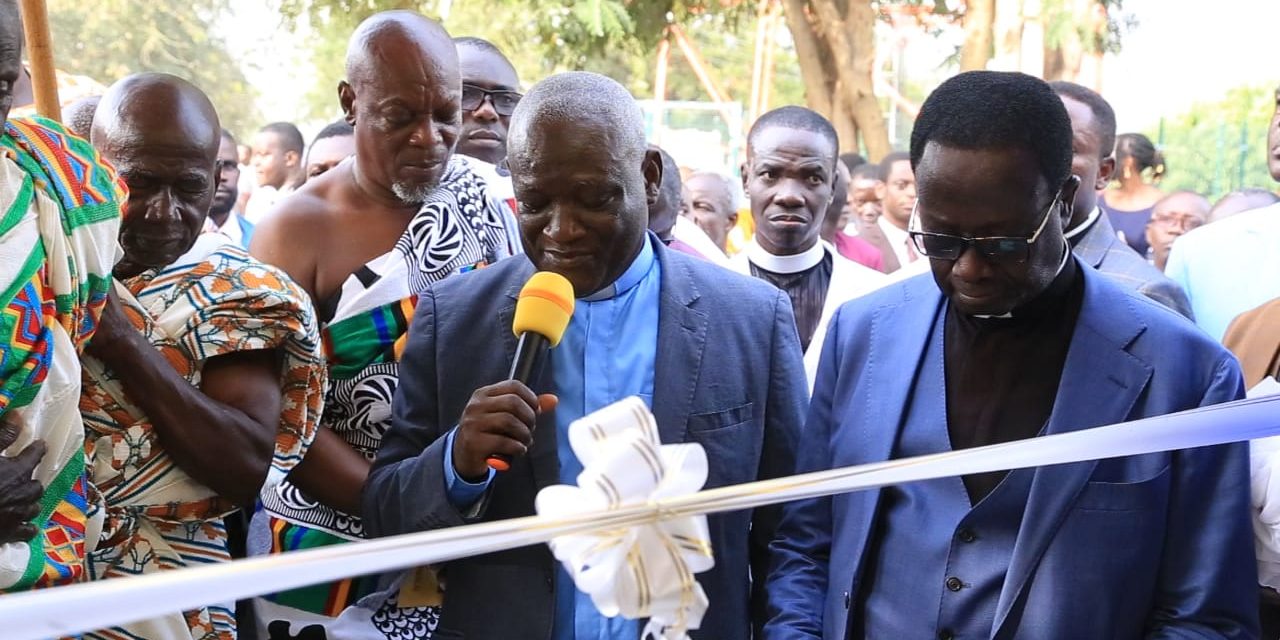 The project was fully funded by the Nkawkaw Area and constructed within 17 months.
Speaking at the gathering on the theme, "Repositioning Okwahuman for Total Development through Thanksgiving," and citing references from Genesis 11:1-4, Psalm 116:1-2 and John 17:20-22, Prophet Foster Kwasi Aniakwaa, the Nkawkaw Area Head of the Church, encouraged the Okwahu citizenry to live in harmony to ensure progress and prosperity.
According to Prophet Aniakwaa, no progress can be seen in the life of a family, community or any corporate organisation when there is no peace.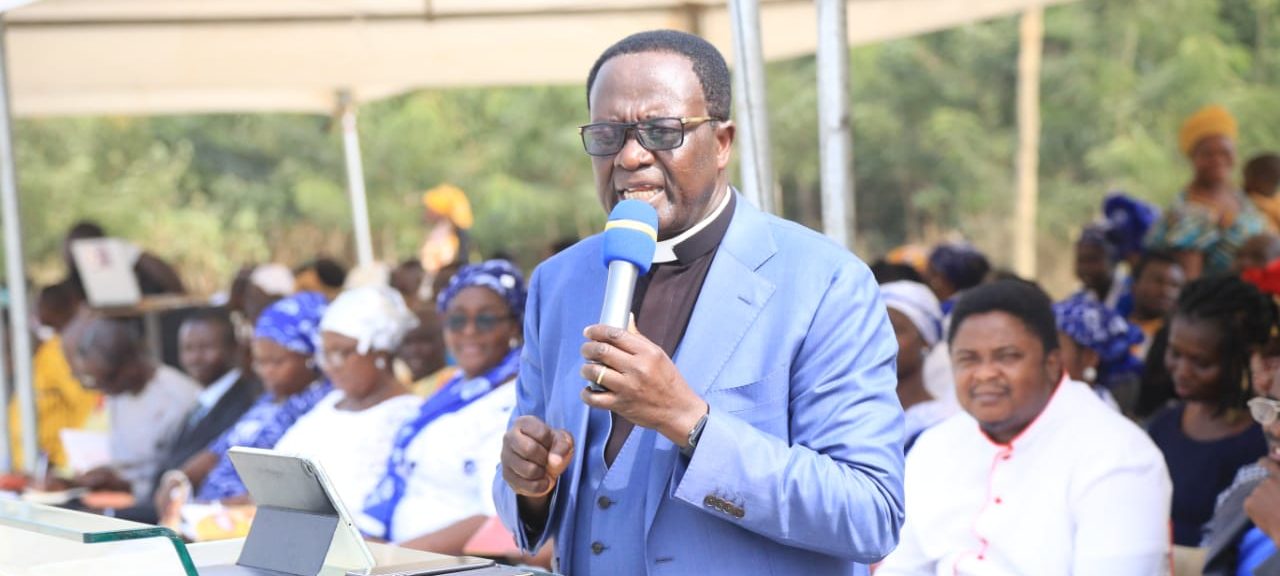 He iterated that believers have a role in national building and must, thus, contribute their quota towards national development.
Prophet Aniakwaa bemoaned the prevalence of bush fires that have adversely affected Okwahuland in years past and present and advised the congregants to do their part to desist from setting fires irresponsibly, as well as building in waterways.
In his keynote address, the Chief of Kwahu, Daasebre Akuamoah Agyapong, encouraged the parents to do well to educate their wards, stressing that growth and development of a community hinges on education.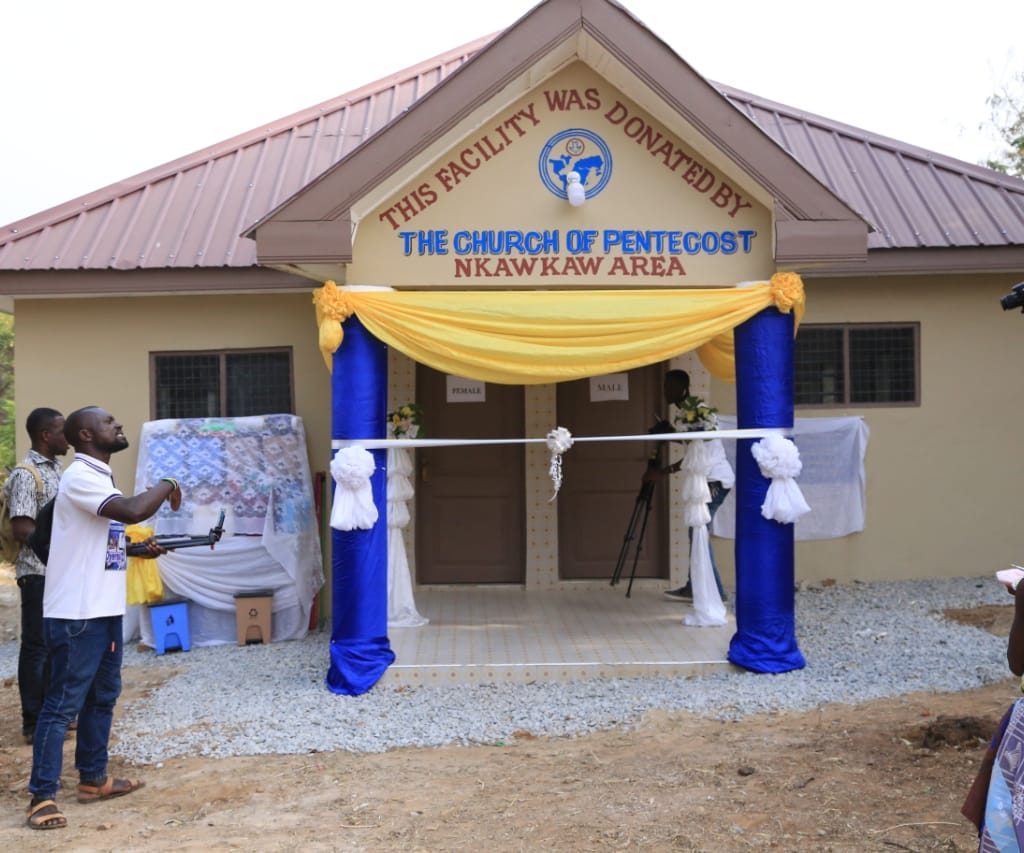 "If you have been privileged to be a parent, then you must accept the responsibility that goes with it," he said.
He also urged the citizenry to do their part to promote unity and development in the community.
Present at the thanksgiving ceremony were Rev. Emmanuel Adotey Sagoe (Perez Chapel, Kwahu Bepong), Rt. Rev. Ato Baafi Himson (Diocesan Bishop Methodist, Nkawkaw Diocese), Apostle Seth Osae Opare (Area Head, The Apostlic Church, Nkawkaw), Rev. Canon Martey Kojo (Anglican Church Nkawkaw), Rev. Dr Paul Todrou (Roman Catholic Church Nkawkaw), Rev. Ignitius Asiedu (House of Power Ministries) and the Nkawkaw Area pastorate and thier wives.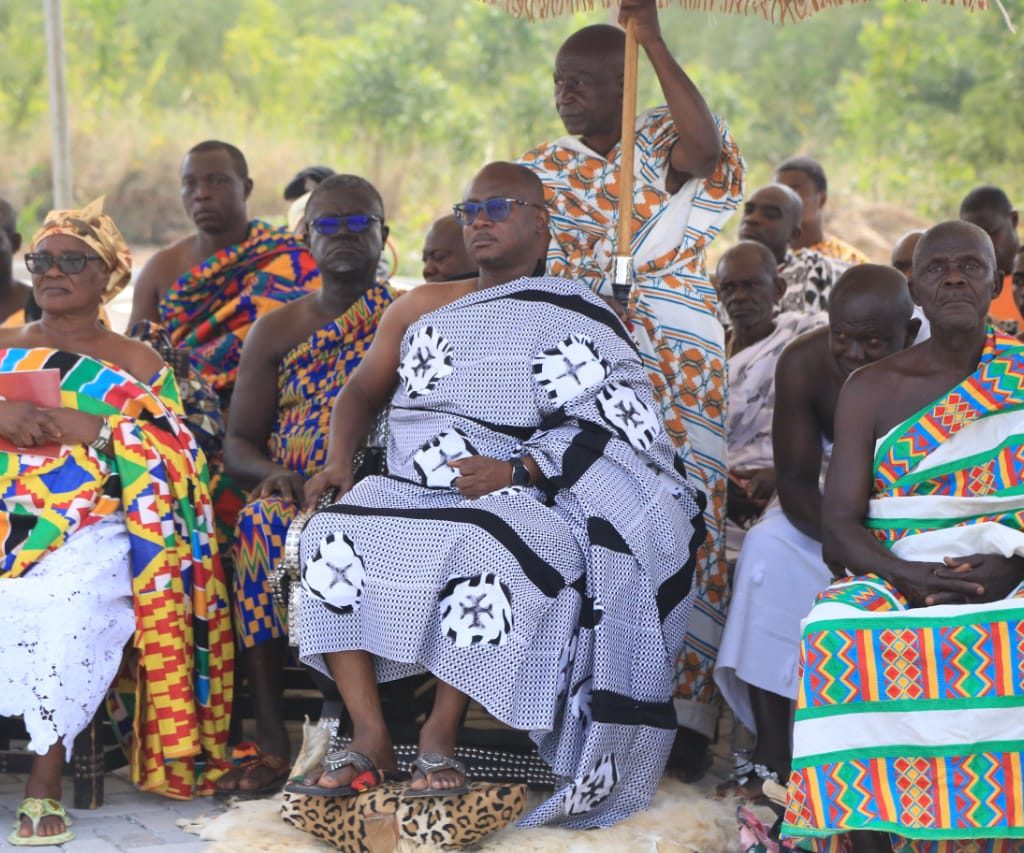 Report by Nkawkaw Area Media Team