The Evangelism Ministry of The Church of Pentecost has acquired a Toyota Coaster 30-seater Bus for use during outreach events and for transportation purposes.
The vehicle, valued at GHS 1,182,385.24, was dedicated on Tuesday, August 29, 2023, by Apostle Vincent Anane Denteh, the Director of Pentecost Men's Ministry (PEMEM) and an Executive Council Member of the Church, on behalf of the Chairman.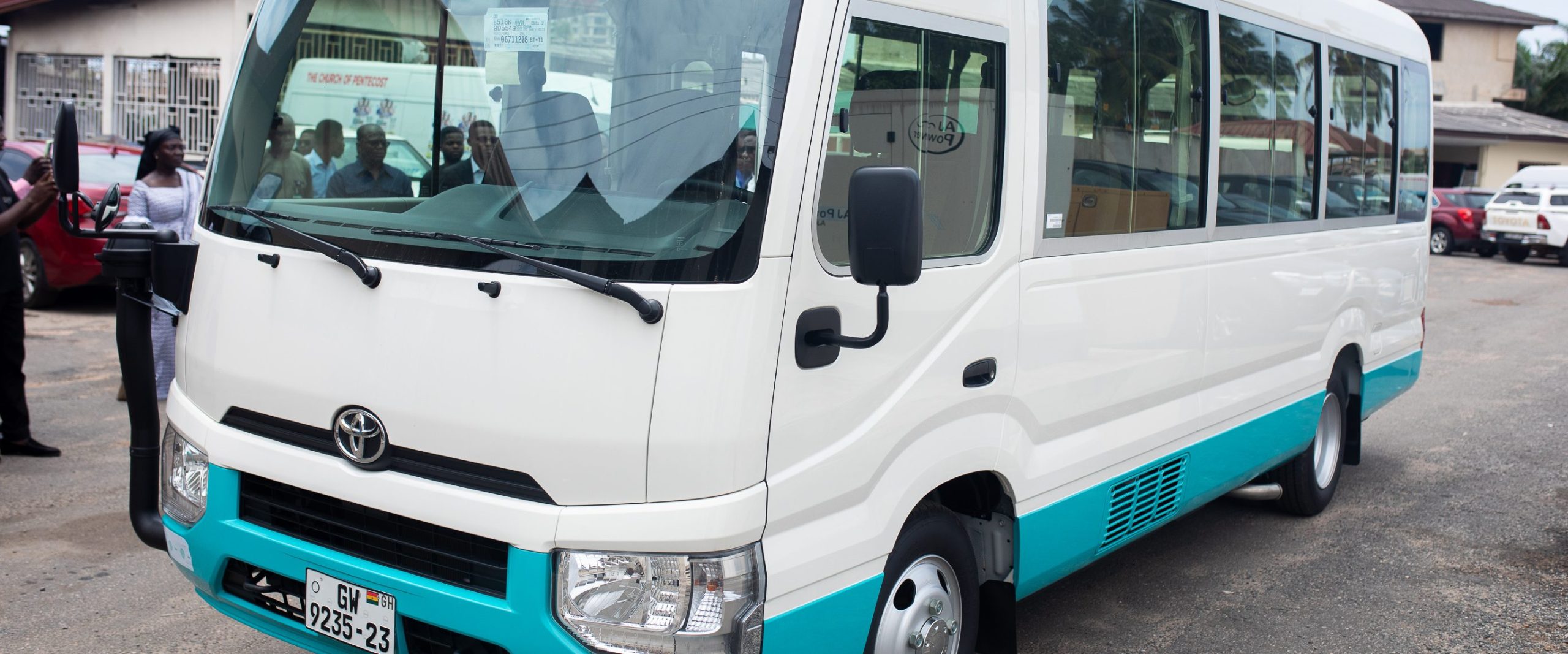 During the dedication of the bus, Apostle Anane Denteh referred to Matthew 6:32 to illustrate that the Christian calling is closely linked with labouring in the kingdom of God.
According to him, "Prioritising the Kingdom implies aligning one's spiritual, physical, financial, as well as temporal and energetic aspects of life with the divine purpose."
Apostle Anane Denteh praised the Evangelism Ministry Director, Apostle Jimmy Markin, and the National Executive Committee of the ministry for their commendable efforts in leading many towards a saving knowledge of Christ.
He further emphasised that the responsibility of evangelism lies collectively with the Church. Therefore, each member of the Church should contribute to the Church's soul-winning efforts.
He then pronounced God's blessings upon the leadership of the Evangelism Ministry and prayed that the newly acquired bus give impetus to the ministry's work as intended.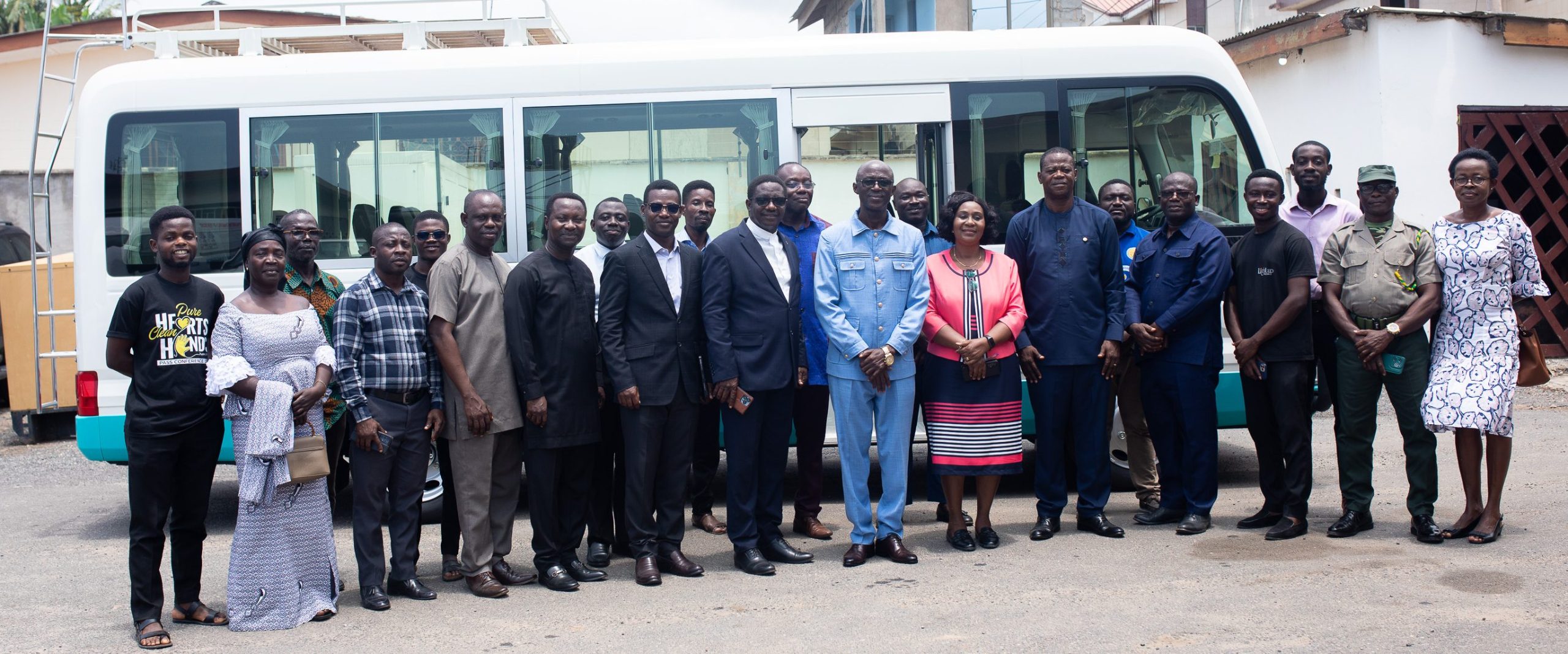 Present at the dedication were Apostle Ebenezer Hagan (Youth Ministry Director), Mrs. Philomena Mireku (Women's Ministry Director), Pastor Adjei Nimako Darkwa (Kaneshie District Minister and National Secretary, Evangelism Ministry), and Pastor Frank Awuah Fordjour (Agape District Minister and Crusade Coordinator, Evangelism Ministry).
Also in attendance were Elder Adjei Sakyi (Transport Manager, CoP-Headquarters), Elder Albert Narh (Coopted NEC Member, Evangelism Ministry), and Elder Alfred Parry (Assistant Leader, Madina Area Evangelism Ministry/Coordinator, Evangelism Ministry Music Committee).
PENTECOST NEWS.