The Evangelism Ministry of The Church of Pentecost donated essential items to the Fulani community in Pitiku, located in the Kwahu Traditional Area.
The donation comprised bottled water, bags of rice, soft drinks, slippers, bedsheets, and clothing, which were presented during a visit to the community.
Led by Elder Dr. Lawyer Ken Aboah, a member of the Evangelism Ministry National Executive Committee and a trustee of The Church of Pentecost, the Church delegation was warmly received by the community's Chief, Amidu Haruna, and his elders
In his remarks, Elder Dr. Aboah praised the Fulani community for their significant contributions to the people of Ghana through cattle rearing, providing meat and other animal products to the citizenry.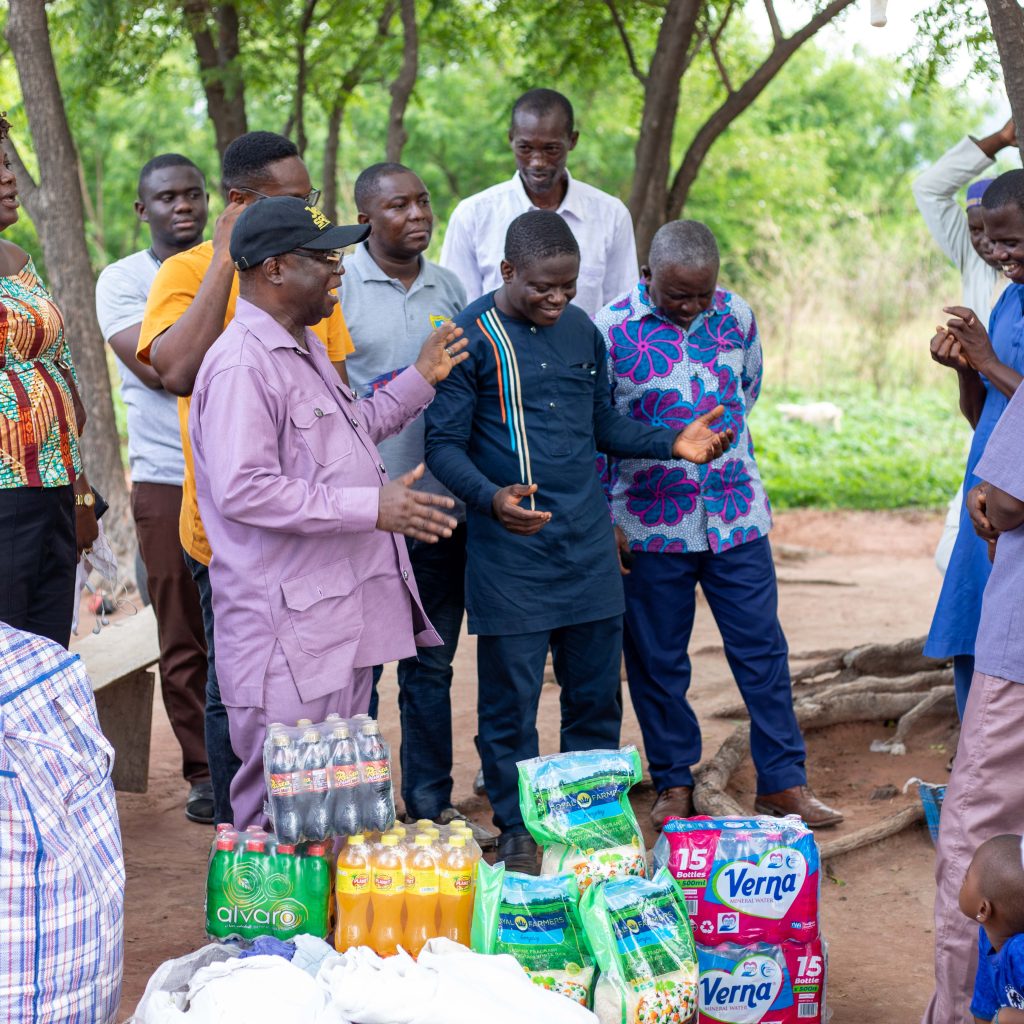 He noted that the donation was an expression of God's love towards them and promised to organise a free medical screening exercise for the community during another visit.
Dr. Aboah also encouraged the community to prioritise their children's education to foster responsible citizenship and prepare them for future opportunities.
"You may never know that the next nurse, lawyer or doctor may be among your children," he said.
The Chief expressed gratitude to the Church for the kind gesture and appealed for their help in accessing potable water, which the community currently lacks.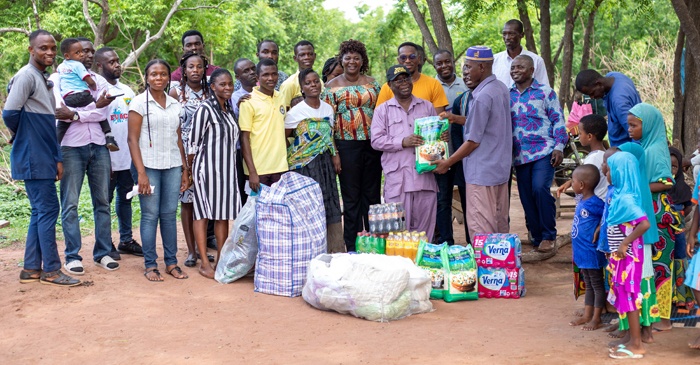 The Evangelism Ministry Team was accompanied by other Church leaders, including Pastor Joseph Onwona Adjei (Nkawkaw Area Evangelism MinistryLeader), Pastor Samuel Osei Aboagye (Kwahu-Adawso District Minister), Elder Joshua Fiamehe (Kwahu-Adawso District HUM Coordinator), and Elder Seth Odame
The visit ended with Pastor Aboagye saying a prayer for the Chief and the entire community.
PENTECOST NEWS.