The Suame Area of The Church of Pentecost has launched its Agent of Peace campaign in an effort to ensure peace in the run-up to the 2020 general election.
The event, which took place on Wednesday, October 21, 2020, was held at the Tetelestai Temple at Suame under the theme, "Seek Peace and Pursue It," based on Psalm 34:14.
The agent of peace campaign is a special initiative of the leadership of The Church of Pentecost to promote peace before, during, and after the elections. It aims at educating and challenging members of the Church and all well-meaning Ghanaians to be agents of peace in this year's election.
In his opening address, the Suame Area Head, Apostle Michael Collins Asiedu, who chaired the occasion, said that the agent of peace campaign was a conscious effort by The Church of Pentecost to make the peace of God fill the hearts of all Ghanaians to help them desist from violence and promote peace as they go to the polls.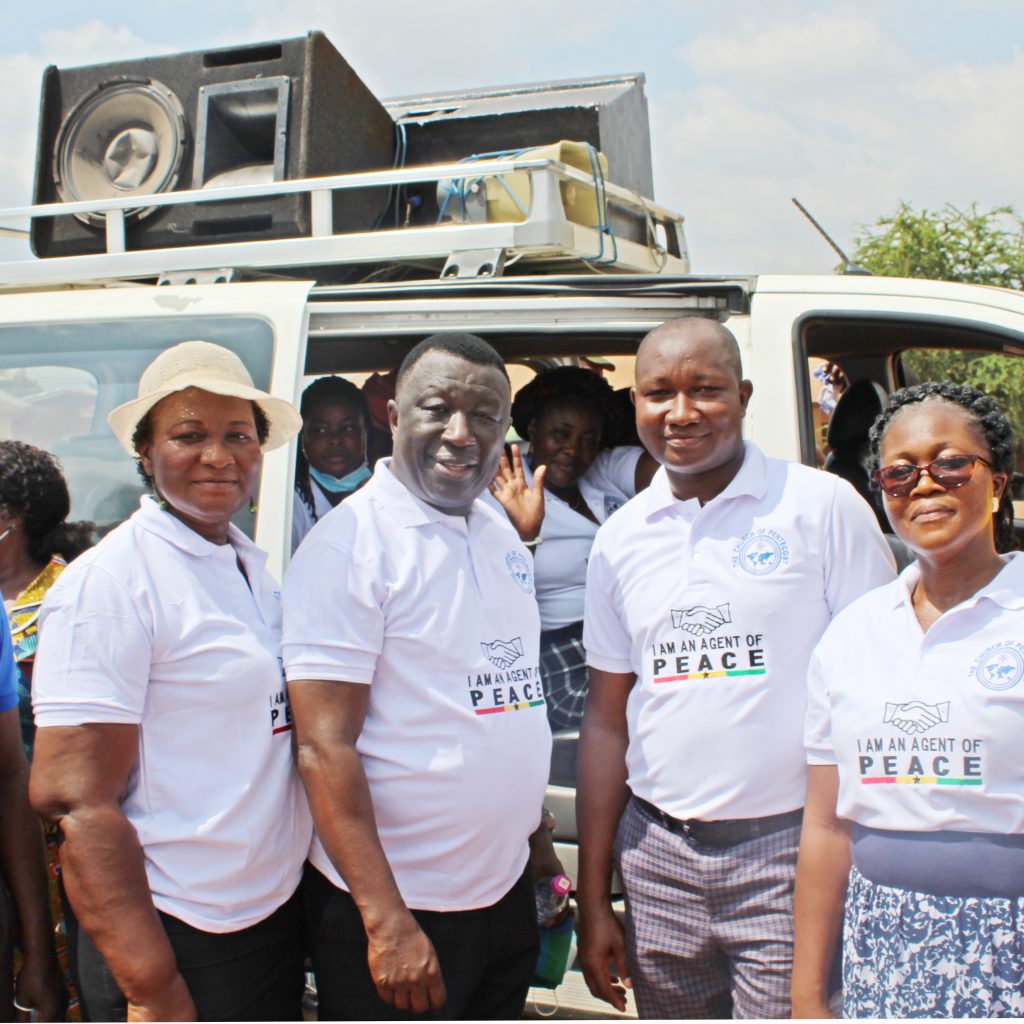 "This campaign is a clarion call by the Church to ensure that peace prevails before, during, and after the December 7 polls," he reiterated.
He added: "We should stand for peace and bear in mind that an eye for an eye would make Ghana go blind and we must all remember that election is about ballots and not bullets."
The well-attended event, saw many stakeholders from within and around the Suame Municipality pledging their support for peace in the upcoming elections.
In a virtual presentation, the Chairman of The Church of Pentecost, Apostle Eric Nyamekye, said: "Peace must be sought and pursued because peace is a foreign material to this fallen world."
He added: "Let us be content with our one vote in this election because we all have one vote. So go out and cast your vote peacefully."
Also speaking at the event, the Municipal Chief Executive for Suame, Hon. Dr. John Bobie Boahen, stated: "We should cherish the peace we have and do all within our power to maintain it by guarding our tongue against speaking evil."
Representatives from sister churches, traditional leaders (chiefs), and the political parties present took turns to pledge their commitment to a peaceful.
The event was climaxed with a float through the principal streets of the Suame Municipality, with the members carrying placards displaying peace messages.
More than 700 people attended the launch.
Report by Overseer Anthony Apedido (Suame Area Reporter).